Song You Need: Jayda G contemplates vicious circles, and the circle of life
"Circle Back Around" is the lead single from her newly announced album Guy, due out June 9 via Ninja Tune.
The FADER's "Songs You Need" are the tracks we can't stop playing. Check back every day for new music and follow along on our Spotify playlist.
William Richard Guy grew up in Kansas, where he was plagued by run-ins with the law before marrying at 18 and enlisting in the Vietnam War. When he returned home, his wife was with another man, and he moved to Washington, D.C., where he hosted a late-night radio show. In 1968, got caught up in the race riots that followed the assassination of Martin Luther King, Jr., and was forced to move again, this time to British Columbia, Canada, where he met his second wife and settled down. He passed away suddenly when his daughter Jayda was just 10, leaving behind 11 hours of grainy, memoiristic video recordings she'd one day return to as source material for Guy, her newly announced sophomore studio album as Jayda G.
"Circle Back Around" — the record's lead single, out today (February 20) — draws on an anecdote about one of those cop encounters. "Walking down the alley, arms loaded with stuff," Guy recalls in a grainy clip that plays at the start of the David Ehrenreich-directed short film that arrives alongside the track. "Police spotlight dead on us, caught redhanded. We throw 'em up in the air and start running. We light out through the backyard, jumping people's fences — talk about running hurdles.
"My house is over here; I ran this way," he continues, pointing in opposite directions. "Circle back around, circle back around circle back around. Took me a long time, man." An ethereal synth cuts through these last words, and all of a sudden, Jayda G is singing over a pounding beat that blends the spirit of the classic house instrumentals she's best known for spinning with heart-rate-elevating melodic techno drums and bass. "Won't you tell the truth? / You've got me now," she sings in the song's pre-chorus, her voice a cleansing wave crashing over the brooding rhythms.
Guy is due out June 9 via Ninja Tune, produced by Jack Peñate and featuring guest contributions from Ibeyi's Lisa-Kaindé Diaz and prolific songwriter-producer Ed Thomas. It tells the story of William Richard Guy's struggle to pull himself out of a vicious cycle of poverty and oppression in order to make a better life for himself and his family, with his own words interspersed among his daughter's songs.
"I wanted the album to be a blend of storytelling, about the African American experience, death, grief, and understanding," Jayda G writes in a press release. "It's about my dad and his story, and naturally in part my story, too, but it's also about so many people who wanted more for themselves and went on a search to find that. This album is just so much for people who have been oppressed and who have not had easy lives."
Watch the video for "Circle Back Around" above and check out Guy's cover art and tracklist below.
Guy album art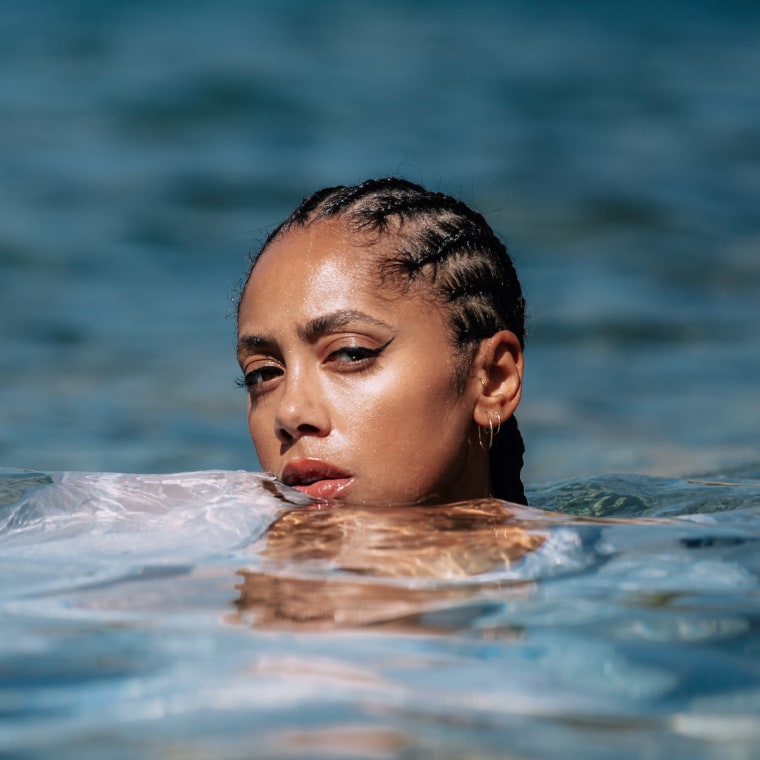 Guy tracklist
1. Intro
2. Blue Lights
3. Heads Or Tails
4. Scars
5. Interlude: I Got Tired Of Running
6. Lonely Back In O
7. Your Thoughts
8. Interlude: It Was Beautiful
9. Meant To Be
10. Circle Back Around
11. When She Dance
12. Sapphires Of Gold
13. 15 Foot