Song You Need: yeule and Kin Leonn flip a Moderat come-up track
Their remix of "EASY PREY" is the third single from EVEN MORE D4TA, a remix album of Moderat's 2022 LP, MORE D4TA.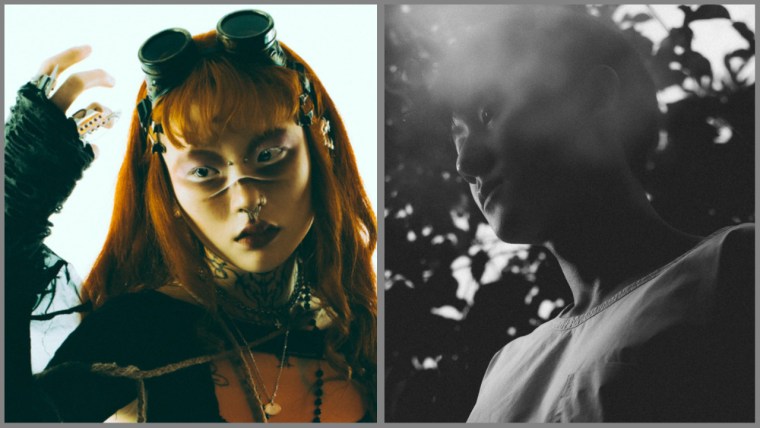 yeule's music comes from a distinctly posthumanist perspective. So it's only fitting that the remixes they're so often tapped to make end up sounding more like full-on recreations, stripped for parts and rebuilt in the Singapore-born, London-based artist's own cyborgian image.
Premiering on The FADER today (March 1) is yeule's take on "EASY PREY" — a track from Moderat's 2022 album MORE D4TA — reimagined in collaboration with Kin Leonn (a fellow Singapore-born, London-based electronic experimentalist). Together, they turn the German super-producer trio's early-album cut — already a solid soundtrack for your next idyllic come-up — into something much deeper and more compelling.
All the artists involved put their talents to good use on the new remix: Leonn's semi-aqueous soundscape is given the room it needs to spread comfortably, while yeule's mesmeric voice sends subtle ripples across its surface. And Moderat's club-centric framework holds the sounds in place, ensuring the whole affair is at least as danceable as the original, if not more so.
The track will appear on Moderat's forthcoming remix album EVEN MORE D4TA, due out March 17 via Monkeytown Records. It follows Marie Davidson's interpretation of "FAST LAND" and Logic1000 & Big Ever's take on "COPY COPY" as the project's third single. Other contributors include The Bug and DJ Lag.
yeule's otherworldly sophomore album, Glitch Princess, arrived in February 2022. Hear them discuss it with Salvatore Maicki on The FADER Interview podcast. Kin Leonn dropped his gorgeous debut LP, Commune, in 2018. Listen to their remix of "EASY PREY" and view EVEN MORE D4TA's full tracklist below.
EVEN MORE D4TA tracklist
1. FAST LAND (The Bug's G36 Remix)
2. DOOM HYPE (Batu Remix)
3. COPY COPY (Big Ever & Logic1000 Remix)
4. EASY PREY (yeule & Kin Leonn Remix)
5. FAST LAND (Marie Davidson Remix) (first single)
6. DRUM GLOW (DJ Lag Remix)
7. MORE LOVE (Sylvere Remix)
8. UNDO REDO (ZULI Remix)
9. NEON RATS (SHERELLE's Sleepless in Philadelphia Remix)
10. FAST LAND (The Bug's Kevin Richard Martin Mix)