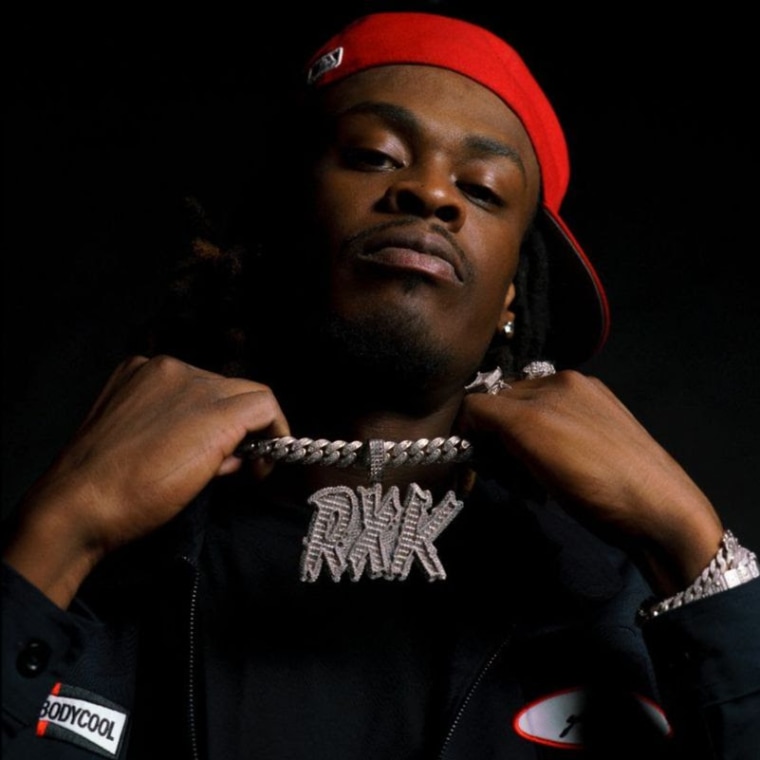 RXKNephew (fka RXK Nephew) is known for his ultra-prolific output as much as he is for the eccentric, free-flowing bars that have endeared him to so many new fans over the past two years. Nevertheless, he's calling his new project — dropped today with very little warning — his debut album. Till I'm Dead is an hour-long, 20-track LP that takes inspiration for its title and cover art from The Notorious B.I.G.'s own 1994 debut, Ready to Die. (Thursday, March 9 was the 26th anniversary of Biggie's assassination, which occurred just two weeks before the release of his second record, Life After Death.)
According to a press release, Till I'm Dead differs from RXK's many other album-length projects in two key respects: It's the first he's worked on with only one producer (his close affiliate Brainstorm). And, perhaps more importantly to Neph, it's the only one so far that he's recorded completely sober, marking a milestone in both his career and his personal life.
Sonically, it's relatively similar to Neph's normal fare, a series of singular observations delivered over pluggnb-leaning instrumentation. Cohesion is a quality that's difficult to discern on a first listen, and the record doesn't seem to hone in on an overarching concept the way his 2021 masterpiece Slitherman Activated does. But the tracks do seem more centered on a single aesthetic than in previous releases, a testament to Brainstorm's strong touch behind the boards.
Till I'm Dead arrives alongside a characteristically lo-fi yet highly inventive visual treatment. Watch the clip and stream the album in full below.