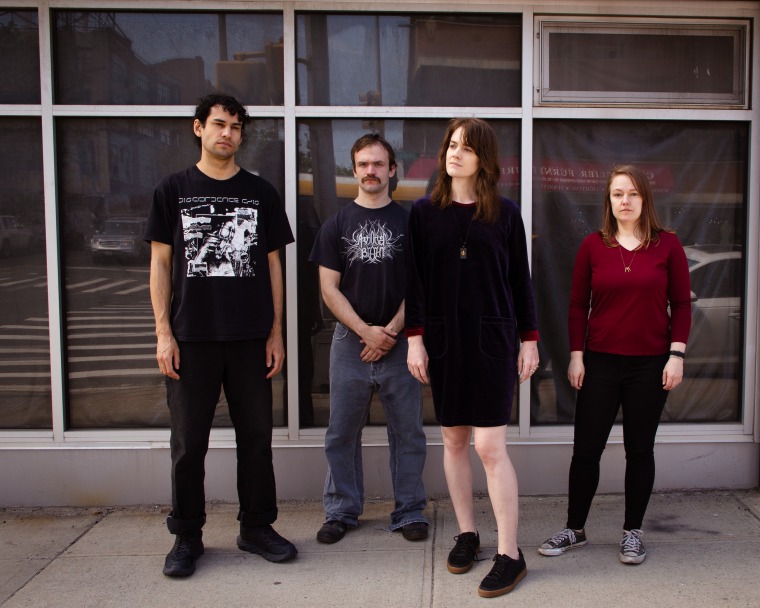 Liturgy's Ravenna Hunt-Hendrix is this week's guest on The FADER interview podcast. She spoke to The FADER's Raphael Helfand earlier this month to break down the theological and philosophical concepts behind 93696, the mammoth double LP her band is unleashing on the world this Friday (March 24) via Thrill Jockey.
During their conversation — which ranged from a discussion of Hunt-Hendrix's favorite monstrous depictions of angels to the notoriously polarizing Transcendental Black Metal essay she wrote before the release of Liturgy's 2009 debut album, Renihilation — she took a moment to demystify the numerological significance of the forthcoming record's title.
The numerology is actually from Thelema, not Christianity. 93 is what Current 93 is named after: the Aeon of Horus. And 696 is the number of the Aeon of Ma'at. Aleister Crowley invented Thelema and proclaimed that there was a new religion of the individual that was appropriate to this particular aeon that was a spiritual vibration. And then this woman named Nema had a vision in the '70s or '80s that that aeon was done or that the next aeon was also happening now, and it was pulling us toward it. The ethics that were appropriate to it are closer to Christianity — because Aleister Crowley is actually kind of evil, but I connect with him. He's so tied up with the history of metal and counterculture, the sixties, Black Sabbath, David Bowie; this is Aleister Crowley's church; it's rock music. 696 is the return of Christian love to a society that has differentiated itself so that its individuals are strong enough to not be cowed by Christian morality and forced into submission and hypocrisy and all the bad things about normal Christianity.
So 93696 is a combination of Christianity and Thelema that connects back to the concepts we were discussing about the laws that govern heaven, where people have autonomy and are a little fierce and anarchic, but are loving and disciplined at the same time.