In late February, Kate NV and Angel Deradoorian announced Ticket To Fame, their debut album as the duo Decisive Pink, with a FADER premiere of its second single, "Destiny." We also honored that song with our desperately coveted Song You Need certification. The track was an anomaly, a goofy but heartfelt homage to fortune-telling, where its predecessor, "Haffmilch Holiday," was a tightly wound, new wave-indebted jam that recalled NV's 2020 avant-pop opus, Room for the Moon.
Today (April 11), they've shared a new song called "Ode To Boy," featuring bright, collagic production much more in line with that of NV's new record, WOW. The track's title is, of course, a play on "Ode to Joy," the finale of Beethoven's ninth and final symphony. But that piece is barely referenced for the majority of the song. Instead, Kate and Angel step into the sound of another iconic German act (and one with whom their aesthetic is much more aligned), Kraftwerk. "You walked in the room / You took just one glance at me," Deradoorian begins in a tone that's both tender and eerily robotic after a minute-long instrumental slow build. "That moment I knew / That something was happening."
The track moves linearly toward a perfectly taut chorus, in which the two artists wonder whether a romantic interest could be "more than just an ordinary boy," then returns to a looser mode for it's pleasantly repetitive post-chorus refrain. As the song wraps up, Beethoven finally enters to deliver his terminal song via NV's earthly vessel, translated from the original German into full-throated la-la-las.
Watch JJ Stratford's nosalgic visual treatment for "Ode To Boy" above, and check out Ticket To Fame's cover art and tracklist below.
Ticket To Fame album art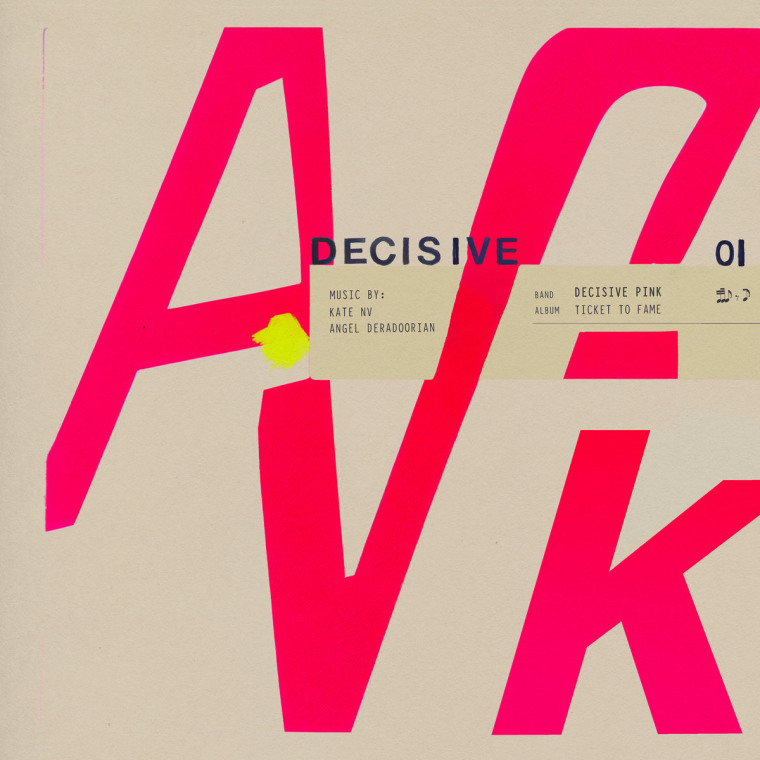 Ticket To Fame tracklist
1. Haffmilch Holiday
2. What Where
3. Ode To Boy
4. Destiny
5. Potato Tomato
6. Voice Message
7. Cosmic Dancer
8. Rodeo
9. Interludé
10. Dopamine
11. Dusk