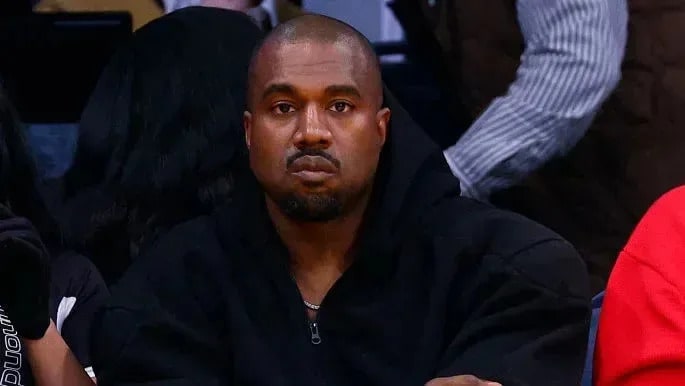 Adidas shareholders have filed a class action lawsuit against the company, claiming bosses at the sportswear knew about Kanye West's unprofessional and offensive behaviour years prior to the company ending its partnership in 2022 over his antisemitic comments. The Guardian and Rolling Stone both report that the shareholders also accuse Adidas of failing to mitigate their financial losses when calling time on the Adidas and Yeezy partnership.
"We outright reject these unfounded claims," Adidas said in a statement responding to the lawsuit, adding that the company "will take all necessary measures to vigorously defend ourselves against them".
The lawsuit references West's 2018 statement that slavery "sounds like a choice" as evidence of his long history of making offensive remarks and that his conduct had been discussed internally at Adidas.
Speaking that same year, former chief executive Kasper Rorsted said that, "There clearly are some comments we don't support. Kanye has been and is a very important part of our strategy and has been a fantastic creator."
The lawsuit states that Adidas "ignored the risks of oversupply of Yeezy branded shoes in the event that the partnership were to suddenly end, and in particular, if demand for the shoes were to fall due to any controversy surrounding West."
The class action lawsuit covers those who bought Adidas stock between the day West made the remark about slavery, May 3 2018, until 2023.
In November last year it was reported that West had shown explicit images of himself and ex-wife Kim Kardashian to staff at Adidas, just one of a number of examples where his behavior went beyond the acceptable professional standard. Adidas subsequently launched an independent investigation into reports that he created a "toxic environment" at the company.