With her debut musical project coming early next month, poet and organizer aja monet has shared the album's fourth and final pre-release single. when the poems do what what they do is due out June 9 via drink sum wtr, a member of All Flowers Group. "why my love?" is out today, premiering with The FADER alongside its beautiful, self-directed visualizer.
Clocking in at just over four-and-a-half minutes, "why my love?" is a relatively short track on a record that runs almost one-and-a-half hours. It's also the smoothest, most elegant track she's put out from the album thus far, buoyed by Luques Curtis' subtle double bass, Samora Pinderhughes' quiet keys, and the deep, steady churn of New Orleans percussionist Weedie Braimah's drum line. And yet, monet still manages to pack an ocean of descriptive language into the song, describing all the myriad, nuanced, sometimes contradicting things her love is — "a shade that sisters and saves," "sacred geometry," "a cathedral built from bare hands," "a crowd of shyness," "a song we only dance to," et al. — in a relaxed yet expressive spoken-word style. Flautist Elena Pinderhughes joins the mix later on, dancing longingly around monet's vocals.
"'why my love?' began as a list poem of the many ways love manifests in our lives," monet tells The FADER. "While it centers the enduring love between Black women and men, it is an ode to the struggle to love and be loved in the effort to live our lives. The greatest resource we share as Black women is the love we have between one another, and this poem grapples with the contours of the complexity of that love. How do we choose each other every day? What shape does love ask us to take and to hold? Love endures and transcends us. I am obsessed with that love. Our love is our most revolutionary force we have to change the conditions of our lives. This song embodies the energy and sentiment of our innermost feelings, a musical ode to our healing relationships."
The visualizer is a collage of memories seemingly pulled straight from monet's soul, presented in a gorgeous collage of natural landscapes, bursts of color, and TV clips. Watch the video, exclusively embedded below along with the single's artwork, and keep scrolling for the forthcoming album's covert art and tracklist.
"why my love?" single art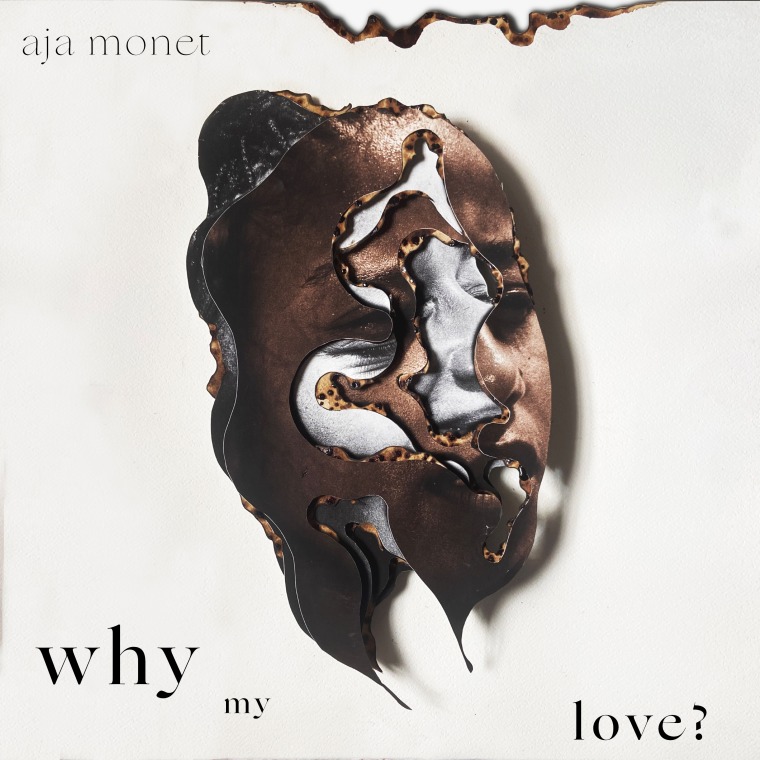 when the poems do what they do album art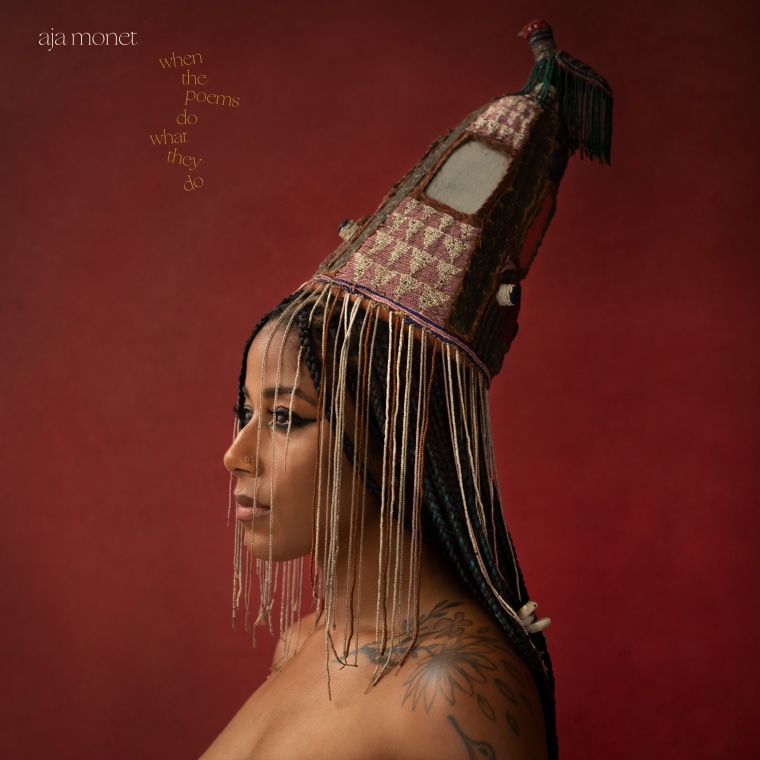 when the poems do what they do
1. i am
2. why my love?
3. black joy
4. unhurt
5. weathering
6. the perfect storm
7. the devil you know
8. what makes you feel loved?
9. for sonia
10. yemaya
11. castaway
12. give thanks
13. for the kids who live