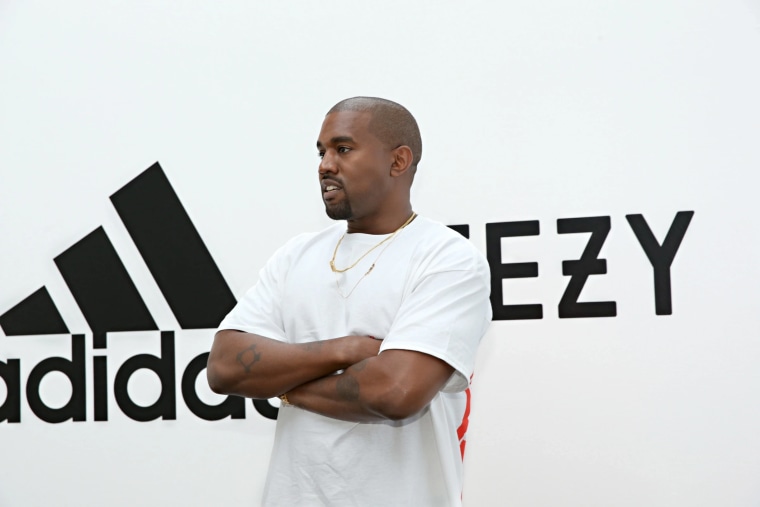 Adidas has formally announced its plans for some of the remaining stock of Kanye West's Yeezy footwear brand. The fate of the shoes, which are valued at $1.3 billion, was kept in limbo after West's antisemitic comments and the subsequent end of their business relationship in October 2022.
The shoes will be available for sale at the end of May through the Yeezy website and the adidas CONFIRMED app. A "significant" percentage of the profits will be donated to various charitable organizations including the Anti-Defamation League and the Philonise & Keeta Floyd Institute for Social Change.
Two weeks after his string of antisemitic comments, West appeared on the podcast Drink Champs and voiced the conspiracy theory that George Floyd had died of a fentanyl overdose. Floyd was murdered by Officer Derek Chauvin on May 25, 2020 — a medical examiner found that Floyd's death was a homicide caused by "cardiopulmonary arrest" complicated by "restraint, and neck compression."
Floyd's family filed a $250 million lawsuit against West over the comments; in response, West claimed that he had donated $2 million to George Floyd's daughter and said he was going through an economic and digital "lynching."
The mission of the Philonise & Keeta Floyd Institute for Social Change, according to its website, is to "advance awareness, advocacy, and promote stability within global communities to support the protection of human rights through a commitment to social justice, equity-focused reforms, and eradicating systemic racism." Adidas says it will partner with the Institute to build sport and education programs for communities in America.