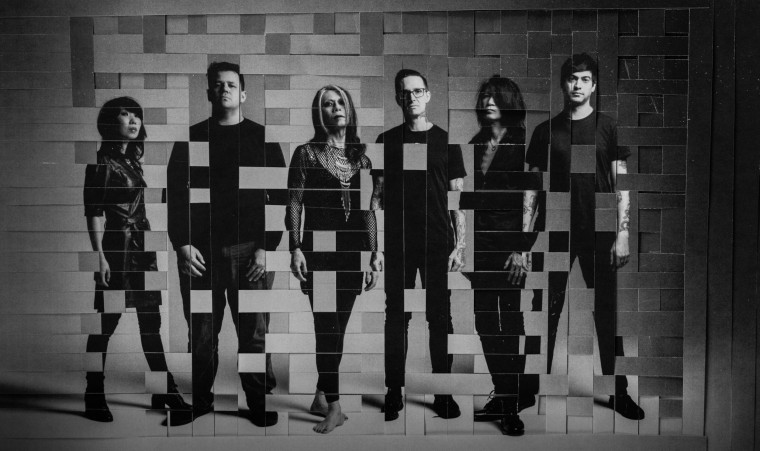 Tokyo's Boris and New York's Uniform — two of the most demonically possessed bands in modern music — will share their collaborative debut LP, Bright New Disease, on June 16 via Sacred Bones. Today (May 24), they've released its closing track, "Not Surprised," alongside terrifying visuals from Brooklyn photographer and film maker A.F. Cortes.
The new song, which follows lead single/opener "You Are The Beginning" in the forthcoming project's release cycle, is — as its title implies — an unsurprisingly brutal cut, setting Uniform frontman Michael Berdan's shouted vocals against Boris' characteristically dramatic drumming and staticky guitar drones. During a brief lull in the mayhem, Boris drummer Atsuo delivers an intense spoken-word passage in Japanese that's somehow scarier than anything Berdan screeches up, as disturbed as his performance may be.
In Cortes' video, Atsuo and Berdan assume the same positions they're posed in on Bright New Disease's cover: the former lounged darkly over a table torn straight from a Renaissance still life, the latter's decapitated head set in a perpetual scream inside a bird cage. The clip and cover are both rendered all the more menacing in Cortes' preferred grayscale palette. But the film takes things a step further, proceeding in exaggerated stop motion as crows dart across an overcast sky, shadowy figures wander in the background, and viscera explode from Berdan's eye sockets and mouth.
Watch the chaos unfold below, and keep scrolling for Bright New Disease's album art and tracklist, as well as Boris' and Uniform's upcoming live dates.
Bright New Disease album art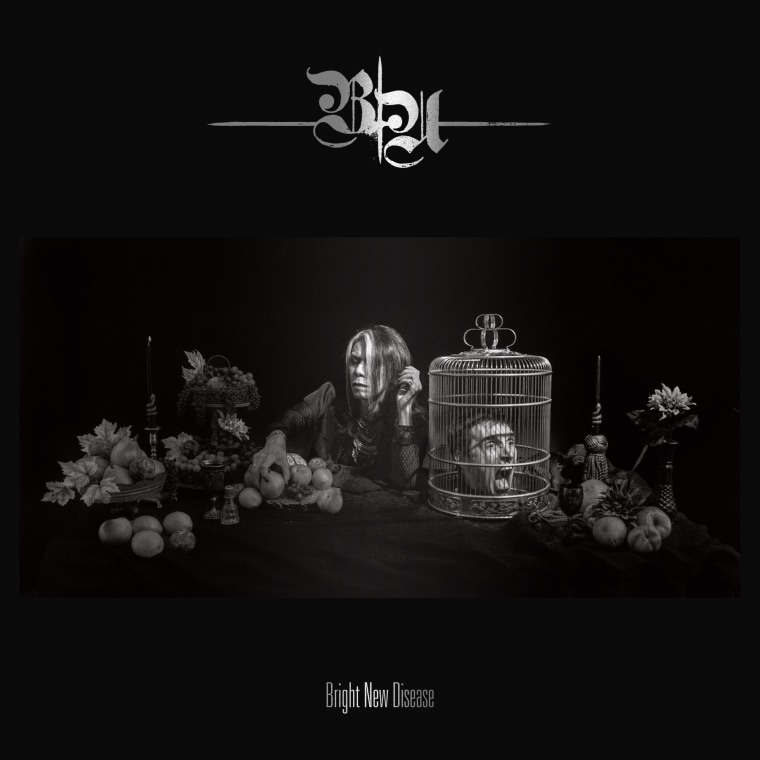 Bright New Disease tracklist
1. You Are the Beginning
2. Weaponized Grief
3. No
4. The Look is a Flame
5. The Sinners of Hell (Jigoku)
6. Narcotic Shadow
7. A Man from the Earth
8. Endless Death Agony
9. Not Surprised
Boris spring 2023 tour dates
May 24 - Krakow, PL - Kwadrat
May 25 - Brno, CZ - Kabinet Muz
May 26 - Innsbruck, AT - Heart Of Noise Fest
May 27 - Fribourg, CH - Fri-Son
May 28 - Turin, IT - Jazz Is Dead Festival
May 29 - Bologna, IT - Freakout Club
May 30 - Milan, IT - Legend Club
June 1 - Barcelona, ES - Primavera Sound
June 3 - Lisbon, PT - ZDB
June 4 - Braga, PT - Gnration
June 8 - Madrid, ES - Primavera Sound
Uniform spring/summer 2023 tour dates
June 28 - Hamburg, DE - Hafenklang
June 29 - Roskilde, DK - Roskilde Festival
June 30 - Stockholm, SE - HUS7
July 1 - Göteborg, SE - Hemligheten
July 2 - Malmo, SE - Plan B
July 4 - Lodz, PL - Przestrzen
July 5 - Warsaw, PL - Voodoo
July 6 - Berlin, DE - Urban Spree
July 7 - Tilburg, NL - Little Devil
July 8 - Ypres, BE - Ieperfest
July 10 - Nijmegen, NL - Merleyn
July 11 - Paris, FR - La Boule Noire
July 12 - Antwerp, BE - AMC
July 13 - Leipzig, DE - Soltmann
July 14 - Kutna Hora, CZ - Creepy Teepee Festival