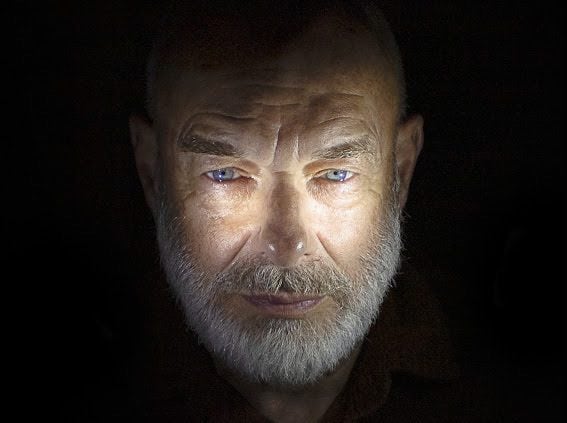 Brian Eno has announced details of his first-ever solo tour. The run of European dates, scheduled for October, come in support of his 2016 album The Ship. Tickets will be available from Thursday, June 8.
"Ships," a commissioned work from La Biennale di Venezia, will feature new and old compositions from Eno's career alongside an orchestral adaptation of The Ship. He will be joined on stage by the Baltic Sea Philharmonic (with conductor Kristjan Järvi), plus longtime collaborators Leo Abrahams and Peter Chilvers. Actor Peter Serafinowicz, known for his TV comedy work, will also be involved in a cameo role.
In a statement, Eno said: "The Ship is an unusual piece in that it uses voice but doesn't particularly rely on the song form. It's an atmosphere with occasional characters drifting through it, characters lost in the vague space made by the music. There's a sense of wartime in the background, and a sense of inevitability. There is also a sense of scale which suits an orchestra, and a sense of many people working together.
"I wanted an orchestra which played music the way I would like to play music: from the heart rather than just from the score. I wanted the players to be young and fresh and enthusiastic. When I first saw the Baltic Sea Philharmonic I found all that…and then noticed they were named after a sea. That sealed it!"
The run of shows will include dates in Venice, Paris, Berlin, Utrecht, and London. See below for further details.
Eno has never toured as a solo artist in a career dating back 50 years. He recently released the ambient album Secret Life alongside Fred Again.. Check out The FADER's guide to Brian Eno here.

Brian Eno tour dates
October 21 - Venice, Italy - Venice Biennale Musica, Teatro la Fenice
October 24 - Berlin, Germany - Philharmonie Berlin
October 26 - Paris, France - La Seine Musicale
October 28 - Utrecht, Netherlands - TivoliVredenburg
October 30 - London, England - Royal Festival Hall, Southbank