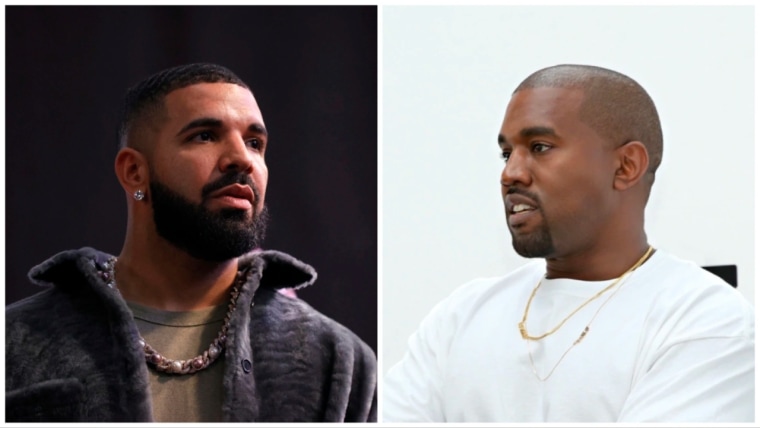 Drake expressed a desire to narrate the 2022 Netflix Kanye West documentary Jeen-Yuhs, the miniseries' directors told podcaster Samson Shulman in a recent interview. Coodie Simmons and Chike Ozah explained to Shulman that Drake became interested in the role after watching a private teaser of the show. The two rappers had just publicly reconciled after a months-long beef, and the documentary was only a few weeks away from its initial release at Sundance.
"When he seen it, he was like, 'Kanye, ask Coodie if I can narrate," Simmons said. He went on to describe the chain of events that led to West tweeting out a screenshot of his conversation with Drake and asking, "Should I let DRAKE narrate my documentary?????," then subsequently deleting the post after the idea was widely mocked. "Then, when we did the premiere and Kanye seen the piece, he was like, 'Man, I can't believe Drake thought he could narrate this movie,'" Simmons continued. "And Drake thought he could do it in a week… You know how long it took and how much writing it took to get to that point? He's great, Kanye's great, but we great too." Watch the interview clip below.
Drake's proposed narration of Jeen-yuhs was just one of many last-minute changes Kanye suggested to Simmons and Ozah before the series' wide release. Days before its Sundance premiere, he demanded a "final edit and approval." Much like the Drake narration gambit, however, West walked back the request after viewing the premiere, throwing his full support behind the project.