Hear Saul Williams read Sun Ra's poetry
"When Angels Speak" is the lead single from My Words Are Music, on which Williams, L'Rain, and others recite Ra's poems.
Omni Sound has announced a new album featuring a stacked roster of contemporary artists reading the poetry of space-traveling, afrofuturist free jazz icon Sun Ra. The news comes with the record's lead single, a Saul Williams reading of "When Angels Speak." "They speak of cosmic waves of sound / Wavelength infinity / Always touching planets / In opposition outward bound," Williams recites unaccompanied in a deep, leathery register.
In addition to Williams, the project will feature L'Rain, Melanie Charles, Tunde Adebimpe, and others. Sun Ra Arkestra's current leader, Marshall Allen, will contribute an intro on his EVI, as well as duetted readings with Knoel Scott to close out both sides of the album. Listen to "When Angels Speak" and view My Words Are Music's cover art and tracklist below.
My Words Are Music album art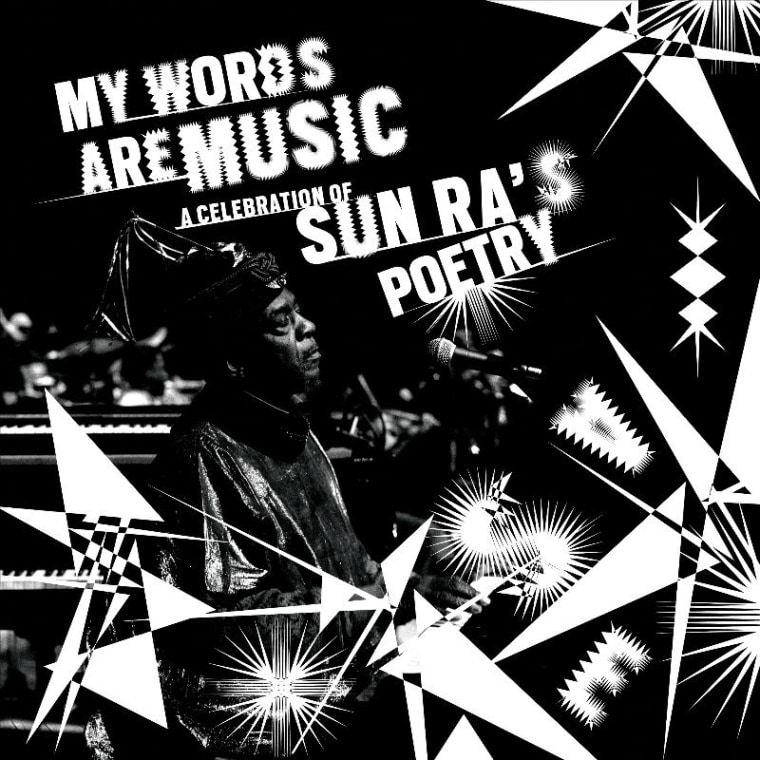 My Words Are Music tracklist
SIDE A
1. Marshall Allen - "EVI Introduction"
2. Saul Williams - "When Angels Speak"
3. Mahogany L. Browne - "Circle Eternity"
4. Anthony Joseph - "The Three Dimensions of Air"
5. Melanie Charles - "[Anything can give up its life]"
6. Abiodun Oyewole - "Somebody Else's Idea"
7. Tara Middleton - "I Have Forgotten"
8. Jive Poetic - "Flight"
9. L'Rain - "Love in Outer Space"
10. Tunde Adebimpe - "The Endless Realm"
11. Zakia Sewell - "The Cosmic Age"
12. Cal Hancock Rux - "Sun-Day"
13. Knoel Scott & Marshall Allen - "The Melody of Air"

SIDE B
1. Anthony Joseph - "The Invisible Giants"
2. L'Rain - "I Deal In Souls"
3. Tunde Adebimpe - "Black Prince Charming"
4. Mahogany L. Browne - "Message to Black Youth"
5. Jive Poetic - "Nothing Is"
6. Melanie Charles - "The Friends of Skill"
7. Saul Williams - "The Outer Darkness"
8. Zakia Sewell - "If I Told You"
9. Carl Hancock Rux - "The Void"
10. Knoel Scott & Marshall Allen - "The Neglected Plane of Wisdom"