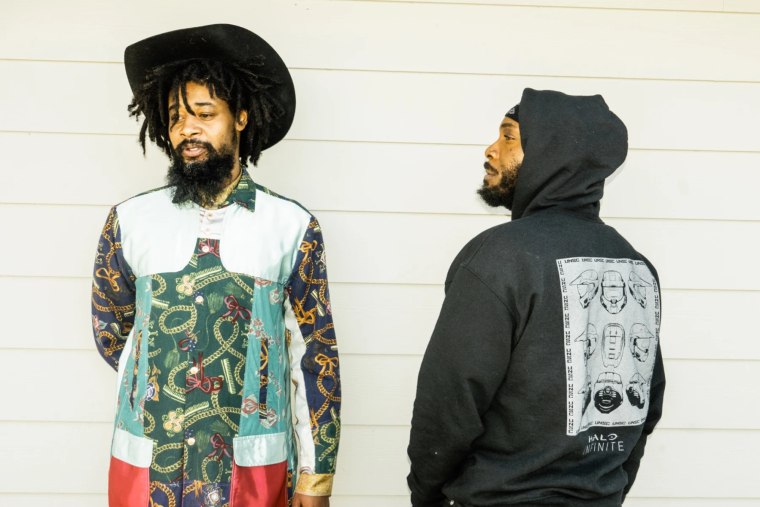 Danny Brown and JPEGMAFIA have shared an addendum to their March collaborative LP, Scaring The Hoes. Fully produced by Peggy like its predecessor, Scaring The Hoes DLC Pack comprises four completely distinct tracks, each of which shines in its own way. The projects comes as the two rappers prepare to embark on a joint North American tour later this month.
Glitchy R&B pumps at the core of celebratory opener "Guess What Bitch, We Back Hoe!," while the bolero-backed "Hermano" allows the space for reflection, and the smooth soul sample at the center of "Tell Me Where To Go" sets the stage for a weary post-love song.
Finally, there's the appropriately chaotic "NO! NO! NO! NO! NO! NO! NO! NO! NO! NO! NO! NO! NO! NO! NO! NO! NO! NO! NO! NO! NO! NO! NO! NO! NO! NO! NO! NO! NO! NO! NO! NO!," which features an insane gospel chorus loop, contains one of Peggy's most scorching bars to date — "Bitch, I ain't Baby Keem, my cousin ain't gave me shit" — and ends with nearly two minutes of Brown freestyling sans beat. Listen below.