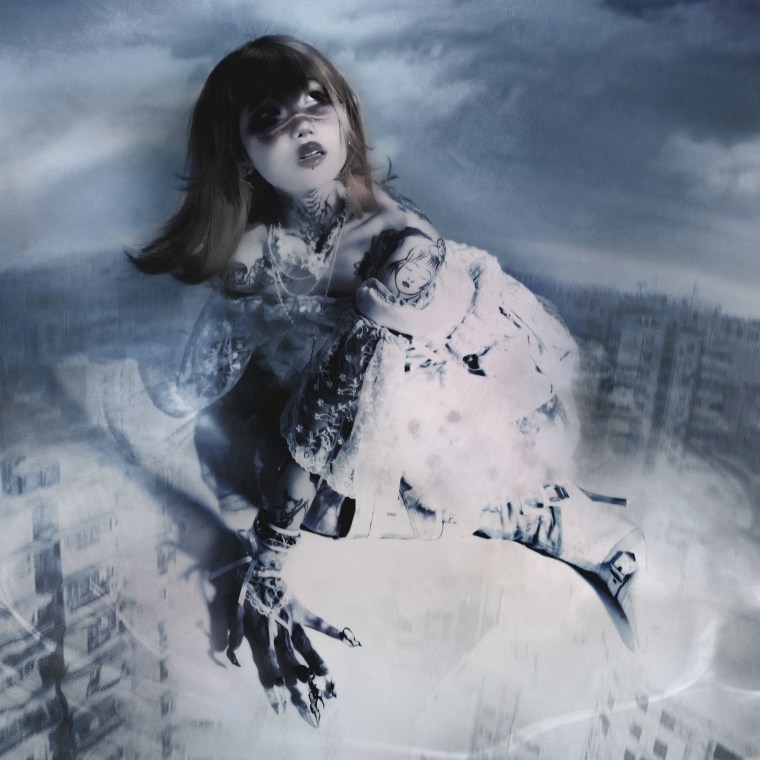 yeule has announced a new album. softscars is out September 22 (via Ninja Tune). Below, watch videos for two tracks, "dazies" and "fish in the pool." "dazies" will appear on the album while b-side "fish in the pool" is a cover of an instrumental track featured in 2004 Japanese movie Hana and Alice.
In a statement yeule, real name Nat Ćmiel, says: "I took the metaphor of the scar to represent each song, and each scar remains soft. Whether you're healing from emotional trauma or a physical wound, time never heals a scar completely. There's no more pain, but you can still see the mark afterward. I have a deep feeling that the things my ancestors went through got passed down; there's some trauma that just sticks. There was always decay and distortion in my life, there's always been something wrong or ugly. So the scar reminds me that I'm being protected, and I should protect myself."
softscars is the follow-up to 2022's Glitch Princess and was produced by yeule alongside collaborator Kin Leonn, with additional production from Mura Masa and Chris Greatti. Last month they released the single "sulky baby."
In addition to the album news, yeule has also announced tour dates across North America and Europe. The fall tour includes a date at at Webster Hall in New York and The Fonda in Los Angeles. See below for further details.
Yeule live dates
July 15 - Brooklyn, NY - Boiler Room at The Brooklyn Mirage
August 30 - Bristol, UK - Strange Brew
September 1 - Dorset, UK - End of the Road Festival
September 30 - Pomona, CA - The Glass House
October 1 - San Francisco, CA - Portola Festival
October 3 - Portland, OR - Wonder Ballroom
October 4 - Vancouver, BC - Celebrities
October 5 - Seattle, WA - Neumos
October 6 - Boise, ID - Treefort Music Hall
October 7 - Denver, CO - Marquis
October 9 - Minneapolis, MN - Fine Line
October 10 - Chicago, IL - Metro
October 12 - Toronto, ON - Axis
October 13 - Montreal, QC - Theatre Fairmount
October 14 - Philadelphia, PA - Union Transfer
October 15 - New York, NY - Webster Hall
October 18 - Boston, MA - Paradise Rock Club
October 19 - Washington, D.C - Black Cat
October 20 - Carrboro, NC - Cat's Cradle
October 21 - Atlanta, GA - Masquerade (Hell)
October 24 - Houston, TX - White Oak Music Hall
October 25 - Dallas, TX - Studio at The Factory
October 26 - Austin, TX - Levitation Festival
October 28 - Mesa, AZ - The Nile
October 29 - Los Angeles, CA - The Fonda
December 7 - Paris, France - Café de la Danse
December 8 - Amsterdam, The Netherlands - Melkweg OZ
December 9 - Berlin, Germany - Zenner
December 11 - London, UK - HERE at Outernet