Aphex Twin uploads two archival tracks to Soundcloud
According to their descriptions, "Short Forgotten Produk Trk Omc" and "2nd Neotek Test Trac Omc" were "made approx 2006-07."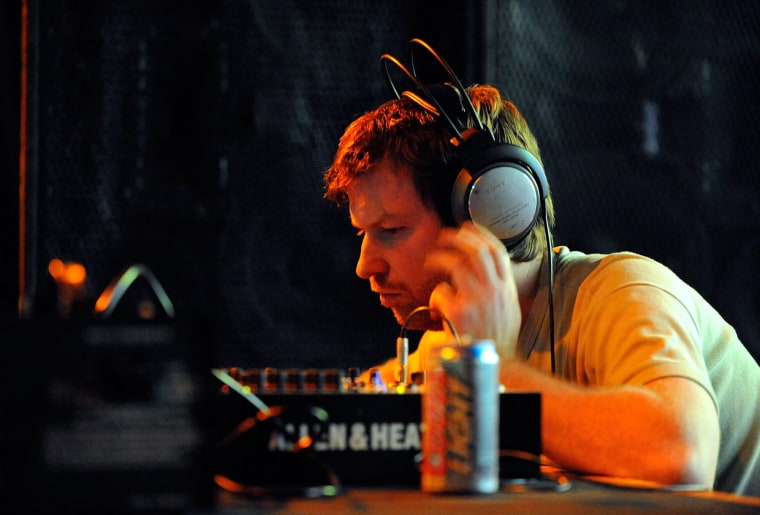 Two audio clips were uploaded today (July 27) to the Soundcloud account user18081971, widely believed to belong to Richard D. James, aka Aphex Twin. "Short Forgotten Produk Trk Omc" went live early this afternoon (U.K. time), with "2nd Neotek Test Trac Omc" arriving an hour later. According to their descriptions on the streaming site, both snippets were recorded approximately between 2006 and 2007, and the latter one features a Kawai K5M digital synthesizer. The news was first reported by Pitchfork.
The songs are quite different from one another, with "Short Forgotten Produk" resembling an ever-so-slightly warped neo-soul beat while "2nd Neotek Test" feels more characteristically Aphexian — a menacing sub bass and cloudy synth pads twisting over a breakbeat. If the mid-aughts timeline provided in the track descriptions is accurate, both clips were recorded during the long gap between the two most recent Aphex Twin full-lengths: 2001's Drukqs and 2014's Syro. James remained active during that time (as he has since) under several other aliases, including AFX and The Tuss.
Blackbox Life Recorder 21f / in a room7 F760, James's first studio EP under the Aphex Twin moniker since 2018's Collapse, is due out this Friday (July 28) via Warp. It was announced last month with the release of its lead single/opener. James is also scheduled to play London's Field Day on August 19th, marking his first live performance since 2019.
Stream "Short Forgotten Produk Trk Omc" and "2nd Neotek Test Trac Omc" below.