Report: UMG in discussions with Google to license artists' voices for deepfakes
Early talks have reportedly focused on the development of an official deepfake program that artists can choose to opt out of.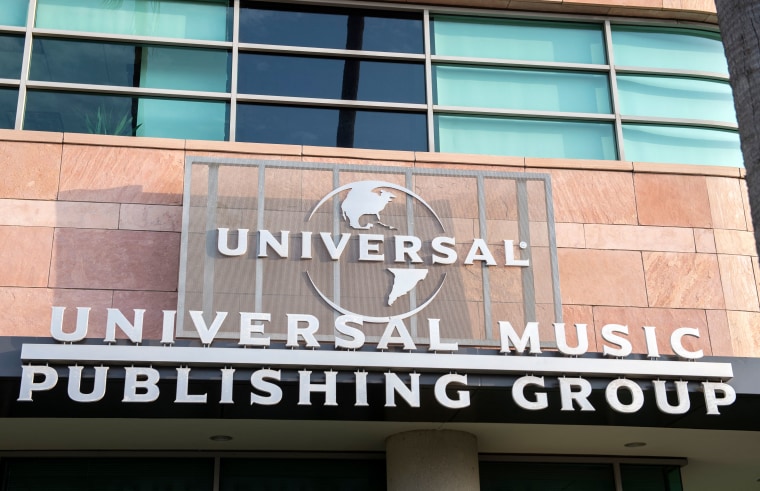 Universal Music Group and Google have started to discuss the prospect of officially licensing artists' voices for deepfakes, the Financial Times reports.
Both parties reportedly hope to develop a tool that would allow the public to create their own officially licensed deepfakes. Presently, deepfakes are trained on machine learning programs to imitate the voices of singers without authorization; the phenomenon broke into public view with the April release of "heart on my sleeve," a song created with generated versions of Drake's and the Weeknd's voices. The song gained significant viral success on streaming platforms before UMG forced its removal.
Artists would be allowed to opt out of the platform, FT claims. Songs created using the new tool would generate royalties for the mimicked artists and other copyright owners. Warner Music is also reportedly exploring the possibilities of a tool with Google; on an investor call yesterday (August 8), Warner Music chief executive Robert Kyncl said that machine learning "enable fans to pay their heroes the ultimate compliment through a new level of user-driven content... including new cover versions and mash-ups". 
In April, UMG took a hard line against streamers hosting unauthorized deepfakes such as "heart on my sleeve." "These instances demonstrate why platforms have a fundamental legal and ethical responsibility to prevent the use of their services in ways that harm artists," UMG said in a statement.
UMG's statement also indicated that it had been utilizing machine learning and AI into its business, and recent months have contained several indicators of the company's approach. UMG partnered with Endel in May to create a new "functional music" venture that would "enable artists and labels to create soundscapes for daily activities like sleep, relaxation, and focus by harnessing the power of AI." Last month, UMG executive vice president and general counsel Jeffrey Harleston testified before Congress and outlined the company's view of responsible AI regulation.
The FADER has reached out to UMG and Warner for more information.