Here's how UMG wants Congress to regulate AI
The world's most powerful music rights holder has asked Congress to enact laws protecting against AI copyright infringement.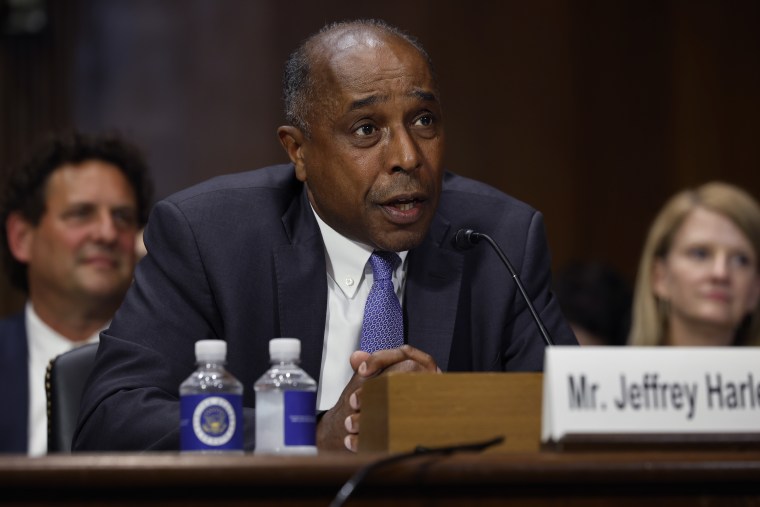 At a Wednesday hearing in the U.S. Capital, Universal Music Group petitioned the Senate's intellectual property subcommittee to enact legislature protecting artists and rights holders against AI copyright infringement, Music Business Worldwide reports. As the world's largest music rights holder, UMG has been vocal on the topic before, demanding that streaming services crack down on AI-generated music and successfully arguing for the removal of a deepfaked Drake and the Weeknd track from DSPs in April. (A month later, they announced that they were partnering with the "AI sound wellness" company Endel to create their own bespoke AI-assisted "functional music" venture.)
The multinational corporation's general counsel and executive vice president, Jeffrey Harleston, was UMG's chief representative at Wednesday's hearing, laying out three key protections the company hopes to see signed into law in the near future: a nationwide "right of publicity" law (already enacted in about half of the U.S. to protect artists against the unauthorized use of their likeness), a measure increasing transparency for rights holders into the training of generative AI models, and a requirement that AI-generated music be labeled as such when shared publicly.
"Deep fakes and or unauthorized recordings or visuals of artists generated by AI can lead to consumer confusion, unfair competition against the artist that actually was the original creator, market dilution, and damage to the artist's reputation, potentially irreparably harming their career," Harleston told the subcomitee, per Music Business Worldwide's report. "An artist's voice is often the most valuable part of their livelihood and public persona, and to steal it, no matter the means, is wrong."