Song You Need: Slauson Malone 1 reflects on pain from a place beyond time
"Voyager" is Jasper Marsalis's Warp Records debut.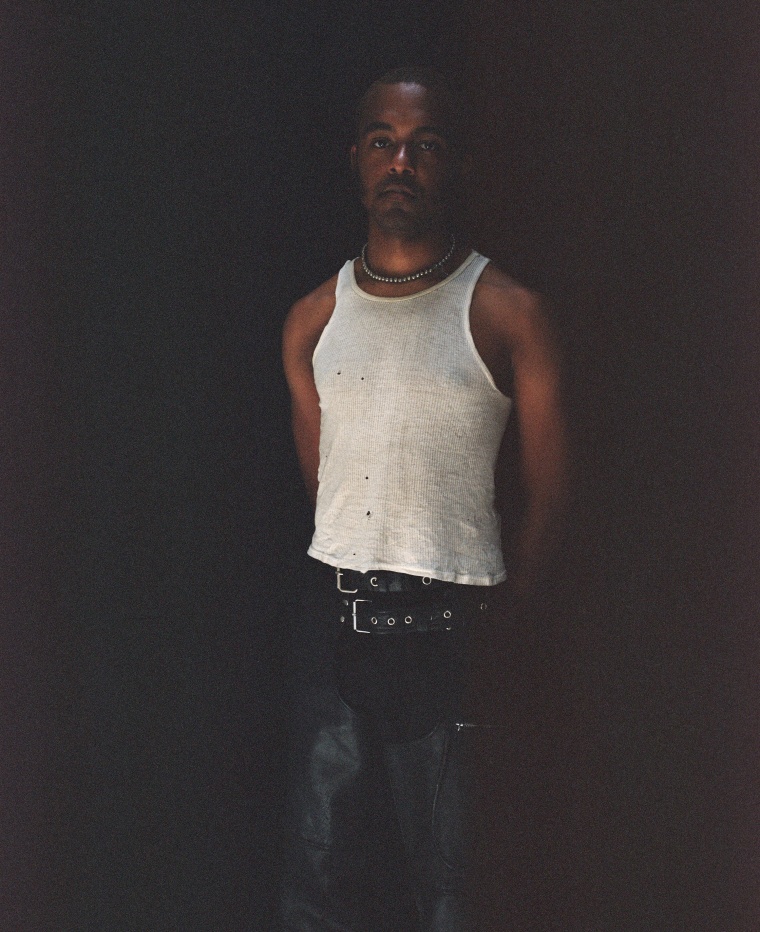 The FADER's "Songs You Need" are the tracks we can't stop playing. Check back every day for new music and follow along on our Spotify playlist.
Jasper Marsalis (a.k.a. Slauson Malone 1, f.k.a. Slauson Malone) has shared "Voyager," the first single from his recent Warp Records deal, and expanded his previously announced tour. The tour now includes nine additional North American dates, including two in Canada, in October, and eight shows in Europe and the U.K. this November.
As a (now former) member of the New York avant-garde collective Standing on the Corner and a solo artist (under his older, slightly shorter moniker), Marsalis crafted a highly specific artistic identity that escaped easy definition. Now, as Slauson Malone 1, he's returned to explore "the intersections of popular music and performance art," per his artist bio.
If "Voyager" is any indication, the result sounds like the familiar aesthetics of hip-hop and soul fed into a wormhole and pulled out the other end, indelibly stretched and scarred by the ordeal. The track begins with a series of synthesized transmissions that eventually melt into a simple melody, creating a relaxed vibe that's soon punctured by percussive stabs and collapsed into a particle accelerator.
The transformation takes place about halfway through the song, followed by another quiet section, a second act that finds Marsalis singing over the tune (now plucked out on an insidiously detuned guitar). "Let me be, leave me be / Leave me peace, need a piece," he begins. "Mind at ease, so I sleep / Bring me dreams, bring me dreams." The rest of the track is the shell of a rap song, rendered in splashes of color and slippery shadows until the eerie chorus returns and the music fades to black.
"I wanted to write something in the state of being sick of being sick, annoyed with being annoyed," Marsalis says of the song. "This verse documents my first steps of refusing the indulgence of trauma and grief. With each movement, the feeling returns but different, weirder."
Watch the official visualizer for "Voyager" below, and scroll further to stream the track on your preferred platform and view all of Slauson Malone 1's upcoming tour dates.
Slauson Malone 1 2023 tour dates
September 18 - Portland, OR - Roseland*
September 19 - Vancouver, BC - Malkin Bowl*
September 20 - Seattle, WA - Paramount*
September 23 - Oakland, CA - Fox Theater*
September 24 - Los Angeles, CA - Palladium*
September 25 - Los Angeles, CA - Palladium*
October 12 - Montreal, QC - Ausgang Plaza
October 13 - Toronto, ON - Body Shop Studios
October 14 - Detroit, MI - Third Man Records
October 15 - Chicago, IL - Co-Prosperity Sphere
October 17 - Atlanta, GA - Eyedrum
October 19 - Philadelphia, PA Ukie Club
October 20 - Washington, DC - Songbyrd
October 21 - Pittsburgh, PA - Warhol Museum
October 22 - New York, NY - Bowery Ballroom
November 4 - Turin, IT - Club 2 Club
November 7 - Manchester, UK - The White Hotel
November 8 - London, UK - Pitchfork Festival London
November 9 - Utrecht, NL - Le Guess Who?
November 13 - Lisbon, PT - ZDB
November 16 - Prague, CZ - Studio Hrdinu
November 17 - Bern, CH - Full of Lava
November 18 - Nantes, FR - Carte Blanche to Rewire
* with King Krule