Kate NV shares new music video, video game, tour dates
Watch new visuals for "confessions at the dinner table," play Kate NV's new dishwashing video game, and check out her upcoming U.S. tour dates.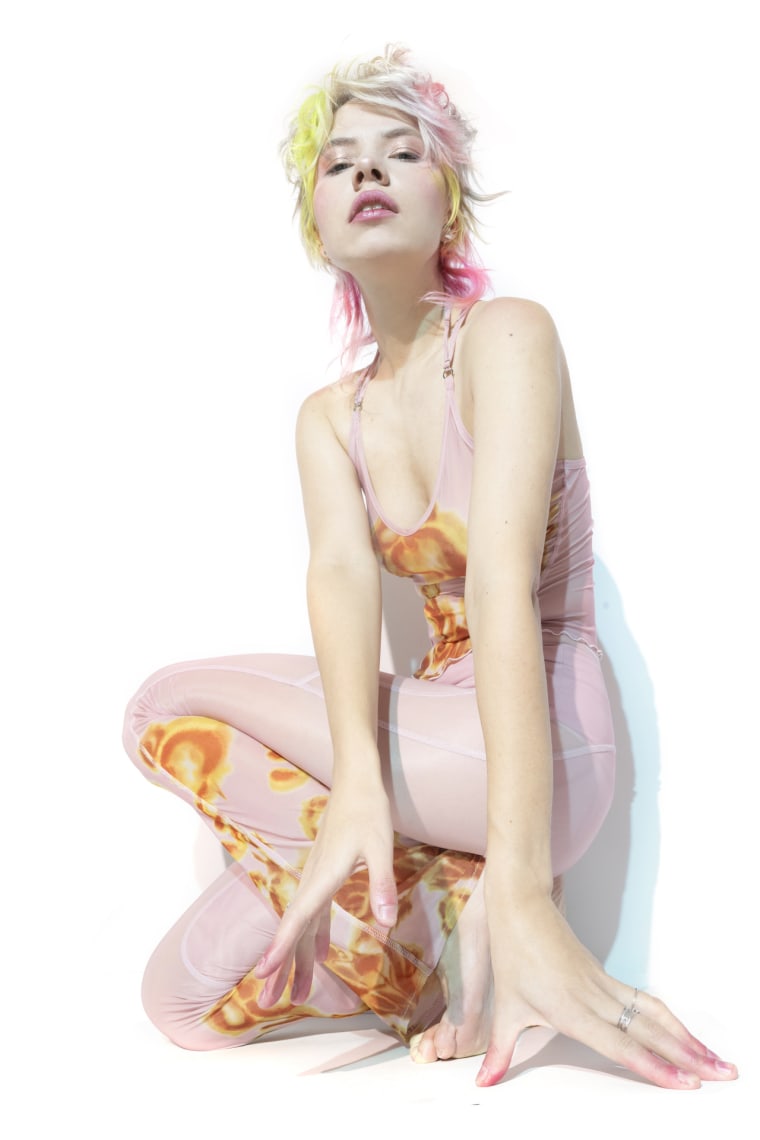 Kate NV has shared animated visuals for "confessions at the dinner table," a standout cut from her most recent album, WOW. Directed by NV's frequent collaborator Vladimir "Vova" Shlokov, the new video charts the journey of a rogue meatball as it wanders across a table, plunges into a sink drain, and stumbles down an infinite staircase along with an endless cascade of utensils and musical instruments.
NV has also released a new video game in which the player races against the clock to scrub as many dishes as possible. "Games are a way to escape reality, and a game in which you wash dishes seemed ridiculous to me," she told Metal Magazine in an interview published this morning. "Washing dishes actually became a comfort zone where you can accomplish something simple and familiar and have a little bit of control with some immediate results." Play the game here.
In addition to the clip and the game, NV has revealed four fast-approaching North American tour dates, starting with a show in Richmond, Virginia this Friday, September 8. The gigs will precede her later fall tours of the U.S. and Europe with Angel Deradoorian as Decisive Pink, a post-kraut act recently profiled for The FADER's Gen F series.
View both Kate NV's and Decisive Pink's upcoming live dates below.
Kate NV September 2023 tour dates
09/08/2023 - Richmond, VA - ICA
09/20/2023 - New York, NY - The Knitting Factory*
09/23/2023 - Philadelphia, PA - Making Time ∞
09/24/2023 - Montreal, Canada - Pop Montreal
* with Ka Baird & Diatom Deli
Decisive Pink fall 2023 tour dates
October 17 - Boston, MA - The Lilypad
October 19 - Brooklyn, NY - Baby's All Right
October 21 - Los Angeles, CA - 2220 Arts
October 23 - San Francisco, CA - Rickshaw Stop
October 26 - Seattle, WA - Barboza
October 27 - Portland, OR - Polaris Hall
November 4 - Cologne, DE - Week-End Fest
November 5 - Paris, FR - Petit Bain
November 7 - Brussels, BE - Witloof Bar
November 8 - London, UK - Courtyard Theatre
November 9 - Brighton, UK - The Rose Hill
November 11 - Utrecht, NL - Le Guess Who?
November 15 - Copenhaguen, DK - Loppen
November 17 - Leipzig, DE - Transcentury Update