Song You Need: Jockstrap keep things unpredictable with "Red Eye"
The track, which features Ian Starr, will appear on an upcoming remix album from the U.K. duo.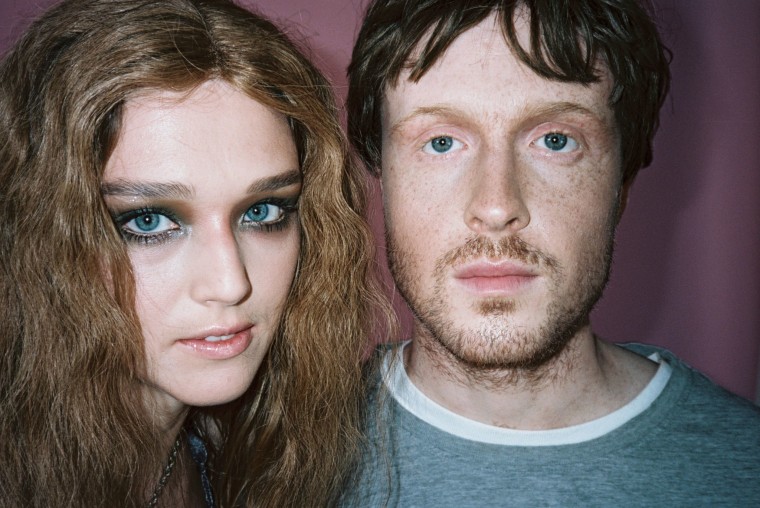 The FADER's "Songs You Need" are the tracks we can't stop playing. Check back every day for new music and follow along on our Spotify playlist.
Jockstrap's creative dynamic is an interesting one. Speaking to The FADER back in 2020, Taylor Skye and Georgia Ellery explained how she writes classically-minded poems and ballads then takes them to him to arrange, with Skye's tendancy toward the avant-garde lending the material taking things in a spikier direction. "It was just a fun way to just shock people a bit," Skye said of the process back then and it's one he has stuck with. Today the duo have announced details of I<3UQTINVU (that's I Love You Cutie, I Envy You) which is less a remix album than an entire reworking of their 2022 debut, I Love You Jennifer B.
"Red Eye" is the first indication of how fun, and indeed shocking, the upcoming project is likely to be. Skye is at the helm for I<3UQTINVU and has turned "Neon" into a glitchy rage track, with rapper Ian Starr joining them in the mosh pit. His vocals focus more on delivery than content ("Kiss my nose and Ricks!" is good, though), with his gargled voice teetering on the edge of collapse throughout the sub-two minutes of mayhem. In a statement, Skye says he has little memory of making the remixes that feature on the album, stating: "It's like eating too much and then throwing up and this is what comes out." That might be selling himself a little short but "Red Eye" is a fizzy sugar rush for sure.
I<3UQTINVU will be released on November 3.