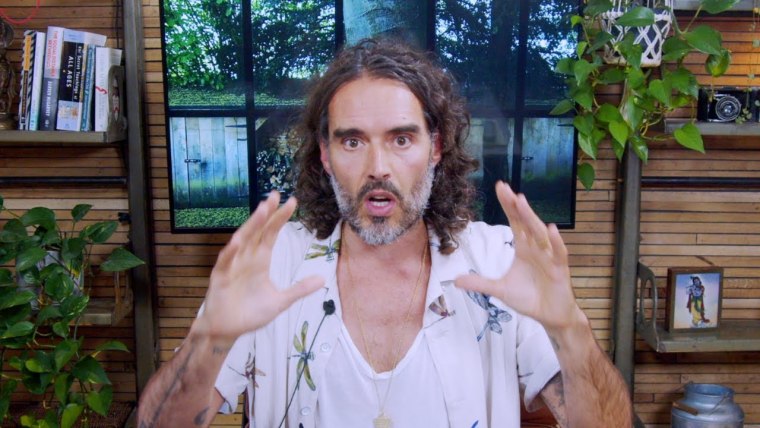 YouTube has suspended Russell Brand from making money on the platform for "violating" its "creator responsibility policy." The decision was made in order to "protect" its users, a spokesperson for the video streaming company said on Tuesday.
The move follows the allegations of rape, sexual assault, and coercive behavior made by four women over the weekend. The allegations pertain to the period between 2006 and 2013. Brand has denied all of the claims, using his YouTube channel to share a video in which he said his relationships have been"always consensual."
"If a creator's off-platform behaviour harms our users, employees or ecosystem, we take action," said a YouTube spokesperson told the BBC.
In the past few years Brand, who made his name as a stand-up comedian and TV presenter in the U.K. before moving to Hollywood and starring on movies such as Forgetting Sarah Marshall, has pivoted to streaming. His content has a strong following on the right with Brand having welcomed guests including Jordan Peterson and former Fox news presenter Tucker Carlson.
Brand regularly shares conspiracy theories, questioning the COVID-19 pandemic and vaccine, as well as regularly criticizing the "mainstream media." In the video he posted denying the sexual assault allegations he asked his viewers, "Is there another agenda at play?"
Brand also streams on Rumble, a right wing YouTube rival. The FADER has contacted the company about the status of Brand's account.
Since the allegations about Brand were made public, his employers during the period in question, chiefly the BBC, Channel 4, and production company Banijay UK have launched internal investigations into his behavior.
On Monday the Metropolitan Police confirmed they had received an additional report of a sexual assault that dated back to 2003.
Brand has not been active on social media, nor has he hosted his regular livestream show on YouTube or Rumble.
The remaining shows of his U.K. stand-up tour, Bipolarisation, have also been postponed.