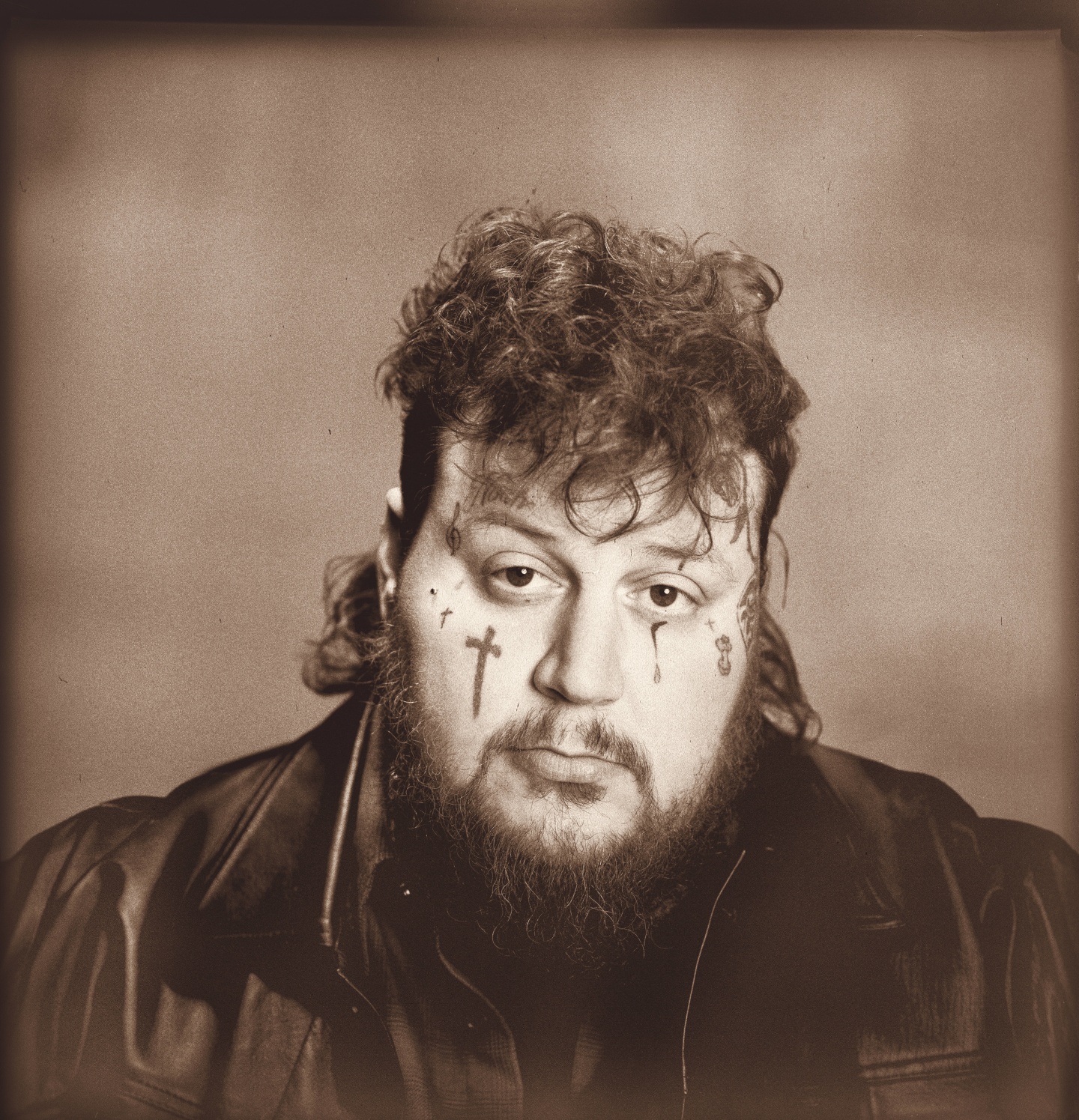 Despite how they've at times been ideologically pitted against one another, country music and hip-hop are often compared as the two forms of pop music that speak most directly to the everyday problems of ordinary people struggling to survive. But more than anything, what the two genres share is stigma: "I listen to pretty much everything, except rap and country," as the saying goes. Of course, when you combine the genres together, that mark of shame only intensifies; "country rap" has usually been more of a punchline than an actual style of music, bringing to mind novelty remixes and gimmicky white rappers.
But long before Bubba Sparxxx and Kid Rock ever used the term, in the days when the mainstream music industry hadn't realized how much money they could make off of Southern rap, pretty much any MC from below the Mason-Dixon line was dismissed as "country rap." Before the ascendency of No Limit, Master P tried to jump-start his career in California, only to be dismissed as a "country singer" by skeptical audiences who assumed the only rappers worth listening to came from coastal metropolises like New York and Los Angeles. As one of the first Southern rappers signed to a major label, Houston legend Pimp C iconically took to calling his music "country rap tunes" as a way of flipping that kind of perception on its head. Even Southern rappers whose accents weren't as pronounced had a hard time getting the industry to pay attention — this blanket dismissal was famously addressed by André 3000 at the 1995 Source Awards as OutKast was booed for winning Best New Artist. From the stage, he proclaimed "The South got something to say," his body trembling with defiance and frustration.

Nowadays, the lines between the genres are considerably more porous. There's been considerable discursive hand-wringing this year over the lack of straight-up rap songs at the top of the Billboard Top 100, a streak recently broken by Doja Cat's "Paint the Town Red." But the surging success of current country music shows how elemental hip-hop has become to contemporary pop. Last year Morgan Wallen dropped a collab with Lil Durk, and his bulldozer album One Thing At A Time is filled with straight-up bars and trap snares, including a full-on country-fried flip of Rich Gang's "Lifestyle." Aside from obvious cross-genre yee-haw novelties like "Old Town Road" or Lil Tracy's "Like a Farmer," beats are inescapable in the music of modern radio country stars like Sam Hunt; "Hard To Forget" from his 2020 album Southside chops up a sample of Webb Pierce's honky-tonk classic "There Stands the Glass." On the other side of the spectrum, it's hard not to sense a little bit of country soul in the bluesy guitar-heavy ballads of rappers like YoungBoy Never Broke Again and Rod Wave, who even sampled Hank Williams, Jr. on his song "Cold in December."
Just as often as contemporary hip-hop takes from pop-punk and emo, country music is also increasingly straying into alternative rock. Morgan Wallen's "Whiskey Friends" name-drops Keith Whitley, but it sounds more like The Killers, while Diplo's bizarre pairing of Kodak Black and Texan singer-songwriter Koe Wetzel on "Wasted" is more grunge than country or rap. One of Nashville's most unexpected new stars is the artist known as HARDY, who first broke through as a songwriter for the likes of Wallen, Florida-Georgia Line, and Blake Shelton before debuting as a solo artist with his Hixtape series. Even as someone with a regrettably high tolerance for bro-country and toxic nu-metal, the music of HARDY pushes the limits of my taste; like 100 Gecs with 3OH!3 or Lil Uzi Vert with Bring Me The Horizon, HARDY is one of many millennial artists using their success to reclaim terrible scene kid music that's best left in the dustbin of the 2000s. Nevertheless, there's an undeniably massive audience for HARDY's upsetting blend of Southern rock rowdiness, EDM-trap, and metalcore screeching.
More than any artist, it's the unexpected success of Jelly Roll that speaks to how blurred the lines of Nashville's establishment have become. The artists who have had the most success with "country-rap" are usually country singers flirting with hip-hop, but Jelly Roll comes at it from the other side, as a rapper turned outlaw crooner. With 2020's heart-broken ballad "Save Me," Jelly Roll made a leap of faith from sing-rapping to outright singing, and it's one that seems to have paid off enormously — since then, he's had success unprecedented in his career, topping both the rock radio and country radio charts in 2022 with "Dead Man Walking" and "Son of a Sinner" respectively.
Country and rap music alike have been tremendously affected by the opioid epidemic, and while many rappers might be open about their own personal struggles with addiction, it's a subject that's still considerably more taboo in country music. But it's clearly an issue that Nashville needs to address: According to the CDC's most recent data, Tennessee has some of the highest rates of overdoses of any state in the country, second only to West Virginia. Jelly Roll's vulnerability about his own experiences with addiction and incarceration, as well as his growing work to give back to the people of Nashville, has positioned him as something between a spiritual leader and community activist for many of his followers. The recent ABC News documentary Jelly Roll: Save Me, which followed the artist in the lead-up to a milestone show at Nashville's Bridgestone Arena, captures the visceral emotional response of his most devoted fans, like sinners seeking forgiveness at an old tent revival meeting.
It's tempting to draw a comparison to the rockstar cosplay of Post Malone or the pop-punk pastiche of Machine Gun Kelly, but Jelly Roll isn't just putting on a pair of cowboy boots and calling it a day; his new album Whitsitt Chapel is as genuine a product of Music Row as it gets. Once a proudly independent artist, Jelly Roll signed with Stoney Creek Records and BBR Music Group in 2021, which technically makes him labelmates with stadium-country stars like Jason Aldean. The credits of Whitsitt Chapel read like a rolodex of the city's top songwriters: Miranda Lambert, a certified star in her own right; Zach Crowell, who has written many of Sam Hunt's biggest hits; David Garcia, a regular collaborator with Florida-Georgia Line; and Hillary Lindsey, the pen behind mega-hits like Carrie Underwood's "Jesus, Take The Wheel." Tracks like "Hungover in a Church Pew" are overflowing with pedal steel, and Yellowstone star Lainey Wilson shows up for a country-fied remix of "Save Me," while "Need A Favor" features fiddle from veteran bluegrass player Stuart Duncan.
I first encountered the music of Jelly Roll around a decade ago in a very different context: hosting a rap show on the University of Tennessee's college radio station. This meant I spent quite a bit of time sifting through CD-Rs from regional rappers. In the early 2010s, it was a hard time to be an MC in Tennessee — though it's since become fashionable to bite the Memphis underground sound, at that time, Three 6 Mafia was viewed as hopelessly washed and outdated, and many of the rappers who circled in their orbit felt stuck in time, still selling mixtapes out of their trunks as the blog era was well underway. Being a rapper from Nashville specifically was even harder — not only were you overshadowed by Memphis, you had to deal with the perception of being from the capital of country music, a city where other styles have often struggled to thrive against the bright lights of Music Row. Young Buck broke out of Nashville, but only because he aligned himself with New York's G-Unit; Starlito remains one of the great underrated voices in Southern rap, but his tenure on Cash Money under the clunkier name "All $tar Cashville Prince" was beset by the delays and drama the label is infamous for.
As a native of Antioch, a suburb of Nashville, Jelly Roll grew up in the shadow of country music, and it's always informed his work. The first time I was given a CD that featured a Jelly Roll song, it was described to me as "hick-hop," though the sound shared more with Lil Wyte than Bubba Sparxxx. At that time, more than country, Jelly Roll dabbled in rap-rock, playing to the Juggalo-adjacent audience of rappers like Tech N9NE that generally appeal more to metalheads than hip-hop heads. The Waylon and Willie series of collaborative mixtapes with Struggle Jennings — the grandson of outlaw country pioneer Waylon Jennings and the son of super-producer Shooter Jennings — increasingly embraced a Southern sound, like the duo's rap flip of Willie and Waylon's "Mammas, Don't Let Your Babies Grow Up To be Cowboys."
If there's any artist who paved the way for Jelly Roll, it's his recurring collaborator Yelawolf, who was born in Alabama but spent a number of years in Antioch before making Nashville his permanent home. 2008's Arena Rap introduced the singular rapper with a defiantly trailer-trash sound, blending fiddles and guitar riffs with turntable scratches. After a brief detour as a pseudo-Eminem, Yelawolf returned to his country roots with records like 2017's Trial By Fire, which featured everyone from country-pop pioneer Wynonna Judd to rising neo-traditionalist singer Joshua Hedley, and put Travis Barker and Juicy J together on a fiddle track. With 2022's Sometimes Y — produced by Shooter Jennings, the would-be Rick Rubin of Nashville—Yelawolf announced that he was formally pivoting to Southern rock. In the process, Yelawolf seems to have lost what made his sound unique, whereas embracing the Nashville industry seems only to have sharpened Jelly Roll's voice.

From Jenny Lewis to Mitski, countless artists from outside country music have relocated to Nashville in recent years, in part because of the singular talent pool it still maintains. For better or worse, as every genre of music has increasingly turned toward electronic production, session musicianship is almost a lost art; Nashville is a place where vocalists can surround themselves with trained professionals whose job is to help articulate their most complex musical ideas. Though Whitsitt Chapel might be music by committee as only Nashville can do, the expertise provided by seasoned songwriters and well-oiled session musicians offer an artist like Jelly Roll a more complete canvas to explore his musical vision — in the Save Me documentary, we see him working out the bones of songs in jam sessions with his collaborators, and he readily admits that he's often the person in the room with the least technical musical knowledge.
Jelly Roll's singing feels deeply indebted to the country-soul crooning of Chris Stapleton, whose music has reached beyond the normal audience of country because of its own genre-blending — Stapleton's bluesy rendition of "Tennessee Whiskey" has become a truly international hit, inspiring Mexican star Carin Leon to start performing his own version in concert. Like Luke Combs' recent cover of "Fast Car," artists like Jelly Roll and Stapleton are just further evidence of how deeply intertwined the roots of country music and R&B are, born from the same Black musical traditions in spite of their eventual segregation by the industry.

For as much as country music's new gold rush indicates how Nashville has changed, it also points to how much has stayed the same
In its gospel-inflected sound, Whitsitt Chapel — named after Jelly Roll's childhood chapel in Antioch — is as indebted to another side of Nashville as it is to Music Row, featuring the gospel choir from Nashville's historic Fisk University. But the open embrace of Jelly Roll by Nashville is in many ways indicative of very old biases and visions within the industry; though Black performers have often been heard in the background of country records, very rarely have Black voices been allowed to occupy the foreground, and it's hard not to wonder if a rapper who wasn't white would have been able to pull off the country pivot.
Ultimately, race has always been the defining factor of what's considered country-rap; in hindsight, there's almost nothing that separates Bubba Sparxxx's Deliverance from the equally twangy music of someone like David Banner, save for the color of his skin. Even as hip-hop becomes more deeply interwoven with country on a musical level, it's still white artists who predominantly profit. While Morgan Wallen was able to parlay openly using racial slurs into a feature for Lil Durk, Black country-rap artists like Blanco Brown and BRELAND have struggled to find the same acceptance from mainstream country radio. For as much as country music's new gold rush indicates how Nashville has changed, it also points to how much has stayed the same: white men still remain at the forefront of a genre whose roots are more diverse than few want to admit.

Rap Column is a column about rap music by Vivian Medithi and Nadine Smith for The FADER.