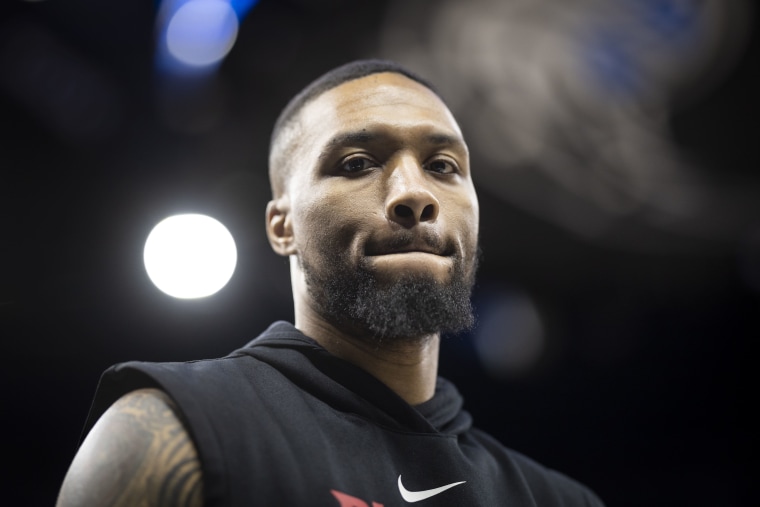 On Wednesday, September 27, the Portland Trailblazers, Milwaukee Bucks, and Phoenix Suns finalized a three-way trade that will send Blazers star Damian Lillard to play alongside Giannis Antetokounmpo on the Bucks. A day later, under his rap alias Dame D.O.L.L.A., Lillard has shared a new song titled "Farewell," a heartfelt goodbye to the city he's called home for 11 years.
On the new track, Lillard addresses the many speculative stories surrounding his trade. "So it's imperative not to believe the narrative / Just know that what I left is better than what I inherited," he raps near the end of the song, refuting rumors that he'd requested to leave the team after two losing seasons. "I leave at peace because I know at the end that this is business / Hope you remember all of the things you got to sit and witness / In the future man, I hope that we greet with hugs and kisses / But you should know that they the ones who chose another mission."
Stream "Farewell" below.