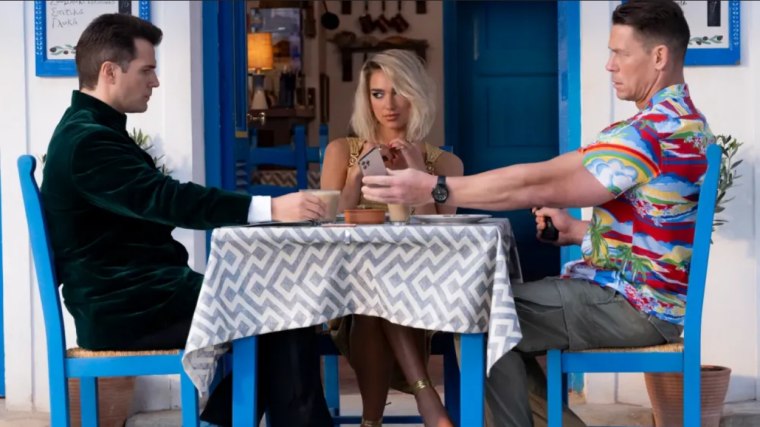 Dua Lipa plays a spy in the action-packed trailer for the new movie Argylle. The U.K. pop star, who also appeared in this year's Barbie, dances with her co-star Henry Cavill in the new teaser before, in a separate scene, getting pulled off a motorbike by John Cena. Check it out below.
Argylle is due to open in theaters on February 2, 2024 before streaming on Apple TV+. Per the official plot description, it tells the story of Elly Conway (Bryce Dallas Howard), "the reclusive author of a series of best-selling espionage novels, whose idea of bliss is a night at home with her computer and her cat, Alfie." However, "when the plots of Elly's fictional books —which center on secret agent Argylle and his mission to unravel a global spy syndicate — begin to mirror the covert actions of a real-life spy organization, quiet evenings at home become a thing of the past."
The movie also stars Samuel L. Jackson, Ariana DeBose, Bryan Cranston, Catherine O'Hara, Sofia Boutella, and Sam Rockwell.
In addition to starring as a mermaid in Barbie, Dua Lipa also contributed the hit single "Dance The Night" to the movie's official soundtrack. Her most recent studio album, Future Nostalgia, was released in 2020.