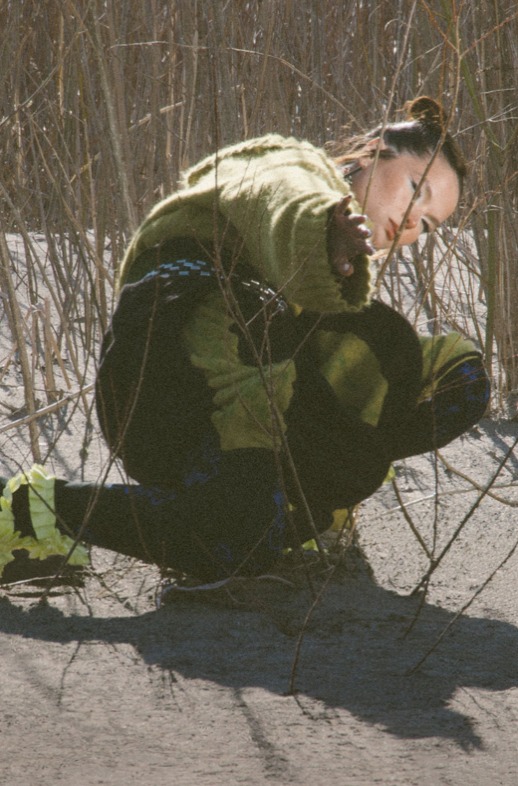 The FADER's "Songs You Need" are the tracks we can't stop playing. Check back every day for new music and follow along on our Spotify playlist.
Saya Gray has shared her first new single since the release of her kitchen-sink EP QWERTY in May. The restless energy that radiated across that project is evident on "ANNIE, PICK A FLOWER.. (MY HOUSE)" as well, but it's more focused here.
Out today along with two similarly shifty b-sides — "?" and "T.T.F.G" — "ANNIE" starts off with a jittery drum machine and a bass line that brings to mind Little Simz's "Boss" but changes course quickly. "Think of a flower, any flower," Gray sings as the percussion drops out. "Pick it up from the ground / I let you into my house / Take me down from the inside out." The rest of the track continues to unspool like a riddle being solved in real time amid a sea of distraction, panning breathlessly between red herrings and real clues but never lingering long enough for the listener to make out one from the other.
"'ANNIE, PICK A FLOWER.. (MY HOUSE)' was created during a period when I had severe pneumonia, unable to leave my home for weeks," Gray says in a press release. "These tracks sonically convey my relationship to technology and the unwanted entrainment, overwhelm, and emptiness from lack of substance in relationship, art, and thought stemming from technological advancements."
Watch Jennifer Cheng's animated visualizer for "ANNIE, PICK A FLOWER" and stream all three new Saya Gray songs below.