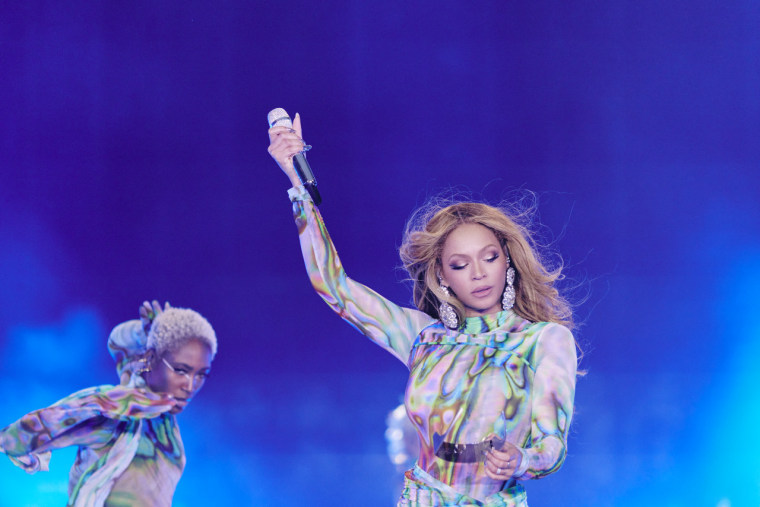 Beyoncé has unveiled a full trailer for the forthcoming concert film based on her 2023 Renaissance World Tour. Renaissance: A Film by Beyonce is due to open in theaters on December 1 with pre-sales at chains including AMC, Regal and Cinemark open now.
"When I am performing, I am nothing but free," Beyoncé says in the trailer, which was shared soon after the final date of the tour took place in Kansas City on Sunday night. "My goal for this tour was to create a place where everyone is free, and no one is judged." The preview was posted on her Instagram alongside the caption "Be careful what you ask for / 'cause I just might comply," a line from the Renaissance song "All Up In Your Mind."
Variety reported over the weekend that, similar to Taylor Swift and her own Eras concert film, Beyoncé has not partnered with a studio to distribute the Renaissance film. It is understood that she will receive more than half of the box office gross the movie generates upon its release. Beyoncé's last concert film, Homecoming, was released by Netflix.
Insiders told the publication that the film will feature concert footage from the tour alongside music videos and documentary footage captured during the making of the album.
The Rennaisance tour began back in May with a show that economists later suggested had raised the inflation rate in Sweden. Since then it has made its way across Europe and North America, bringing in guest appearances by Diana Ross and Megan Thee Stallion along the way, plus an expensive after hours train service in Washington DC.