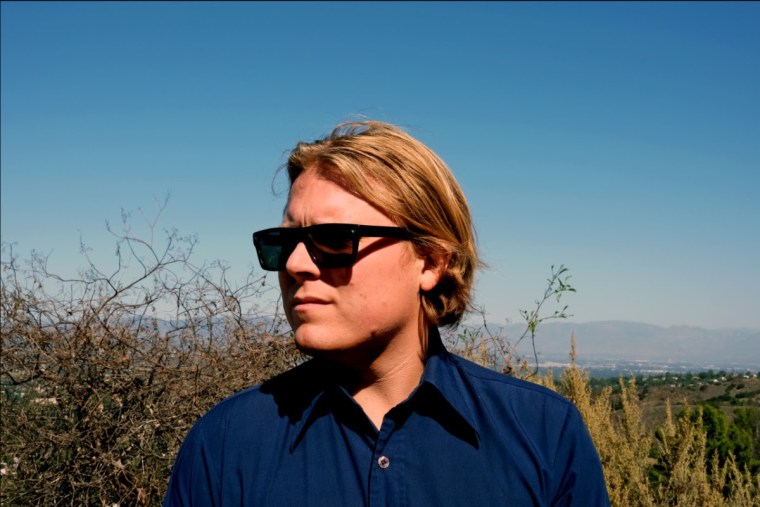 Ty Segall has announced a new studio LP titled Three Bells, due out January 26 via Drag City. The news comes with a song called "My Room" — the project's third pre-release offering, according to its newly revealed tracklist — and a bare-bones music video co-directed by Segall and Matt Yoka.
"My Room" is a tightly coiled tune that maintains a low-flying tension throughout despite its easy-going groove. Clocking in at just over four minutes, it gives Segall plenty of time to settle into several pockets but reins in some of his jammier tendencies. In the video, he plays guitar, bass, and drums; dodges the bananas that are thrown at him with increasing velocity and frequency as the clip continues; and watches himself from a director's chair, applauding whole-heartedly at the end. Watch it below.
Scroll past the visuals to stream Three Bells' three available singles, check out the record's cover art and tracklist, and view Ty Segall's upcoming tour dates.
Three Bells album art and tracklist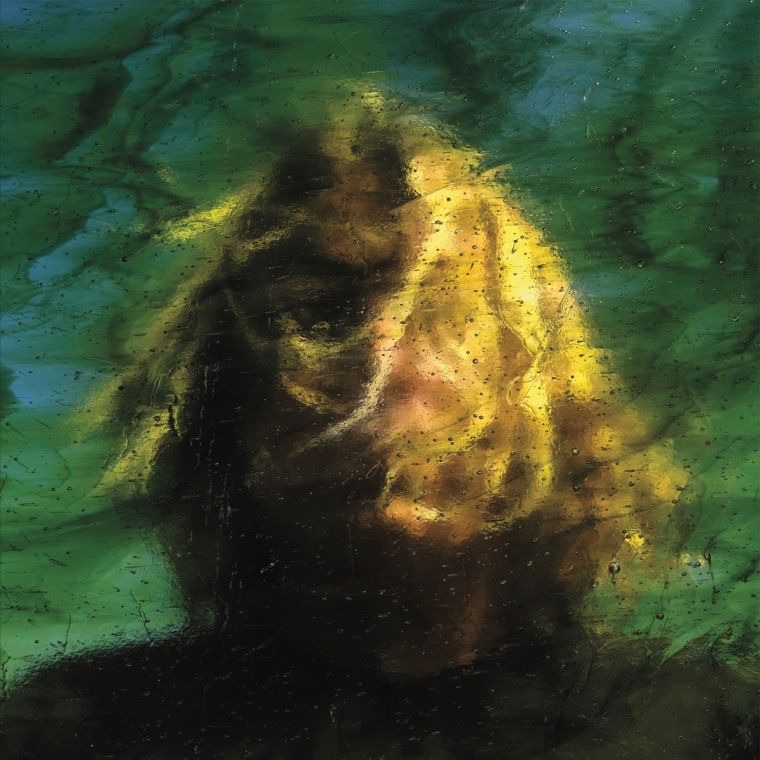 1. The Bell
2. Void
3. I Hear
4. Hi Dee Dee
5. My Best Friend
6. Reflections
7. Move
8. Eggman
9. My Room
10. Watcher
11. Repetition
12. To You
13. Wait
14. Denée
15. What Can We Do
Ty Segall 2023/2024 tour dates
November 10 - Jersey City, NJ - White Eagle Hall !#
November 11 - Hamden, CT - Space Ballroom !#
November 30 - Morro Bay, CA - The Siren !
December 1 - North Fork, CA - Bandit Tavern !
December 2 - Big Sur, CA - Fernwood Tavern !
February 20 - San Francisco, CA - Great American Music Hall
February 21 - San Francisco, CA - Great American Music Hall
February 23 - Los Angeles, CA - The Wiltern *
February 24 - Solana Beach, CA - Belly Up
April 19 - Tucson, AZ - 191 Toole
April 20 - Albuquerque, NM - Sister Bar
April 22 - Austin, TX - Mohawk (Outside)
April 23 - Jackson, MS - Duling Hall
April 24 - Nashville, TN - Brooklyn Bowl
April 26 - Asheville, NC - The Orange Peel
April 27 - Washington DC - Lincoln Theatre
April 28 - Philadelphia, PA - Union Transfer
April 29 - New York, NY - Webster Hall
May 1 - Boston, MA - Royale
May 2 - Montreal, QC - Club Soda
May 3 - Toronto, ON - Danforth Music Hall
May 5 - Cleveland, OH - Beachland Ballroom
May 6 - Chicago, IL - Thalia Hall
May 7 - Omaha, NE - The Waiting Room
May 9 - Englewood, CO - Gothic Theatre
May 11 - Sacramento, CA - Harlow's
June 28 - London, UK - Roundhouse
! Solo acoustic
# with Mike Donovan
* with White Fence