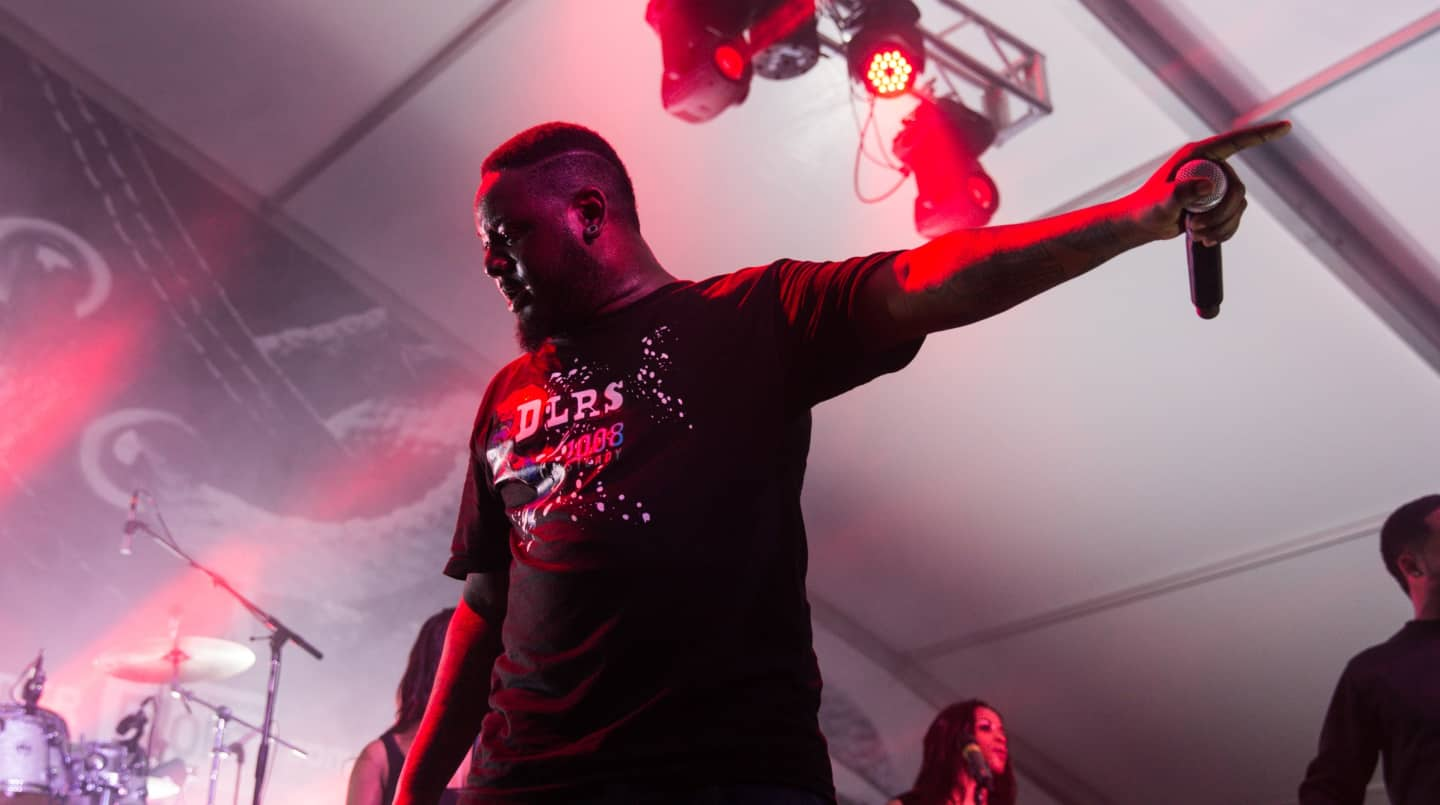 See Photos From Friday At The FADER FORT Presented By Converse
With T-Pain, Migos, Big Sean, and more.
Day three of The FADER FORT Presented by Converse ended crazy: T-Pain played a completely legendery 42-song medley featuring hit after hit after hit (you can watch 10 of our favorites here). Everything leading up to that was nuts, too. We knew FADER cover stars Migos were coming, but we didn't know how hyped we'd be to hear "Fight Night" on The FORT stage. We knew Viet Cong drummer Mike Wallace broke one of his arms, but we didn't know Thor Harris from Swans was gonna step in to help out with the fills. Kehlani's polished set proved why she's gonna be a big star, and Big Sean's unannounced appearance came with a side of E-40.

Even the rain couldn't kill the vibe. FORT guests stayed zen and dry by customizing Converse and painting art on glass bottles with the Glass Is Life crew, while Mazda contest winners partied in a very special VIP area with the best view of all the on-stage action. Sirius XM were still interviewing artists on-site, and vitaminwater and Jack Daniels quenched our thirst all day and night. Kind of wish we could live the whole thing over again, Groundhog Day style. For now, these pics will have to do.
Don't miss the fourth and final day: tune into the Dell | Intel-powered 4k livestream on TheFADER.com to catch performances from HudMo, Tink, Alex G, and more.