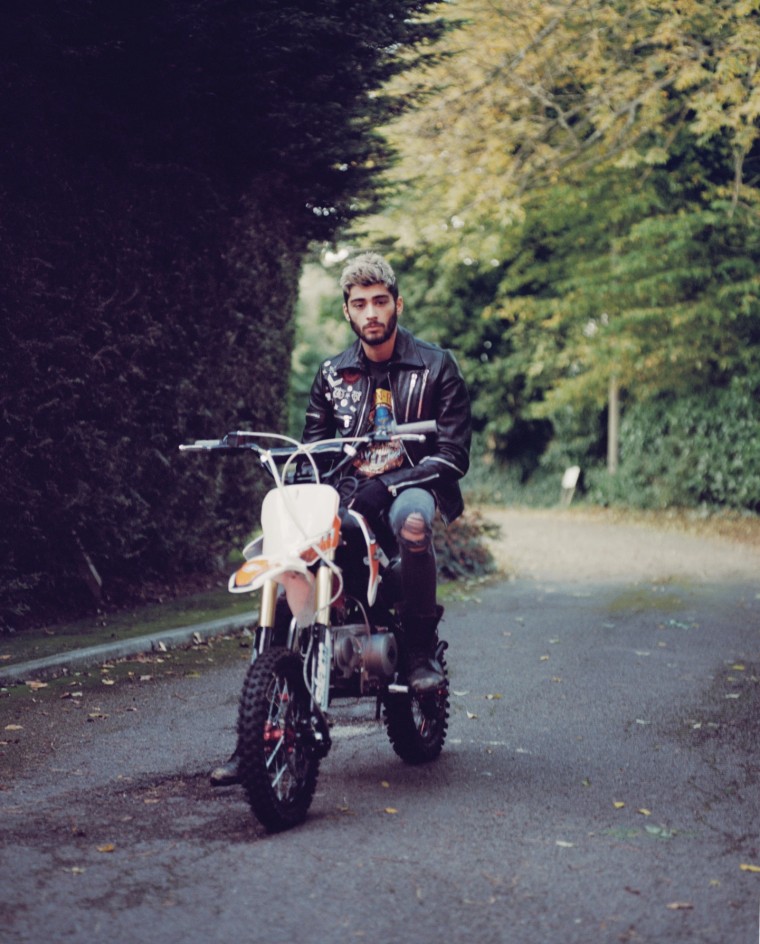 Zayn Malik is currently sitting pretty on the most buzzed-about release of 2016. "Pillowtalk," his rabidly anticipated first single since leaving One Direction, is dropping this Friday, January 29, and the internet is awash with rumors and snippets of information. Sifting the facts from the fantasies can be difficult, so here's a run-down of every verifiable scrap of knowledge we have about "Pillowtalk" so far.
It shares a producer with M.I.A.'s "Borders."
For his solo debut, Zayn has firmly eschewed the grasp of superstar production names, perhaps thanks to burns sustained during the very public implosion of "Zaughty" (the moniker awarded his collaboration with Naughty Boy). Instead, he seems to have handed the reins over to two relatively under-the-radar talents: R&B artist MYKL (Make You Know Love), who is also reported as taking on co-writing duties, and Levi Lennox, a young British hip-hop producer whose credits are limited but weighty, having handled the beats on M.I.A's latest political diatribe "Borders."
It's, ahem, adult-orientated.
In a recent Sunday Times profile, Zayn lifted the lid on the R-rated themes of his new material. "I think I'm pretty black and white about what it's about. Everybody has sex, and it's something people wanna hear about. It's part of everybody's life, a very BIG part of life! And you don't wanna sweep it under the carpet. It has to be talked about." he commented. Judging from the title and recently teased artwork, it looks like "Pillowtalk," isn't going to shy away from the topic.
Supposedly leaked lyrics are "close but wrong."
Alleged lyrics have been circulating the web, sourced from usually reliable music forum ATRL. Back to misbehavior/The place that is so pure, so dirty/In your bed all day, bed all day, bed all day/Fucking you, and fighting on/It's our paradise/And it's our war zone, they read, seemingly aligning perfectly with Zayn's new approach. Sadly, they don't carry the stamp of authenticity: "Pillowtalk" co-writer and producer MYKL has debunked them, deeming the fraudulent bars "Close but still wrong," leaving us to all wonder just what sweet nothings Zayn has actually penned.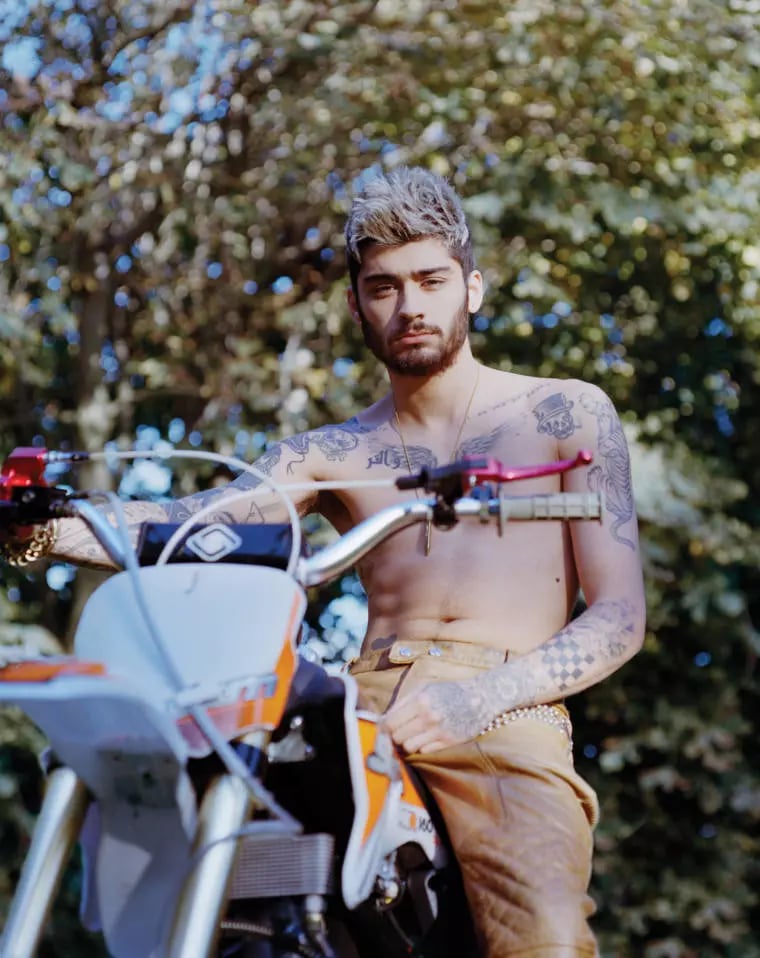 It's going to give us our first glimpse of R&B Zayn.
In The FADER's December cover interview with Zayn, he spoke about his dissatisfaction with the straight-edge pop recorded by One Direction. "There was never any room for me to experiment creatively in the band." he told us. "If I would sing a hook or a verse slightly R&B, or slightly myself, it would always be recorded 50 times until there was a straight version that was pop, generic as fuck, so they could use that version. Whenever I would suggest something, it was like it didn't fit us... I wasn't 100 percent behind the music. It wasn't me." Having worked extensively on this first album with Frank Ocean's producer, James "Malay" Ho, the entire record looks set to carry a strong flavor of moody R&B. (If you're in any doubt, get a taste of what's to come with our exclusive preview of album track "Befour.") "Pillowtalk" will undoubtedly be in the same vein; expect tracks to recall The Weeknd and Drake, according to snippets heard by Billboard.
Whatever it sounds like, it's going to be huge.
From Friday, expect to hear "Pillowtalk" blasting from every available speaker—particularly thanks to the dedicated promotional plan that's being plotted by Zayn's devoted fanbase. His supporters have compiled and disseminated lists of possible actions that can be taken to ensure Zayn sees his debut single go straight to number one.