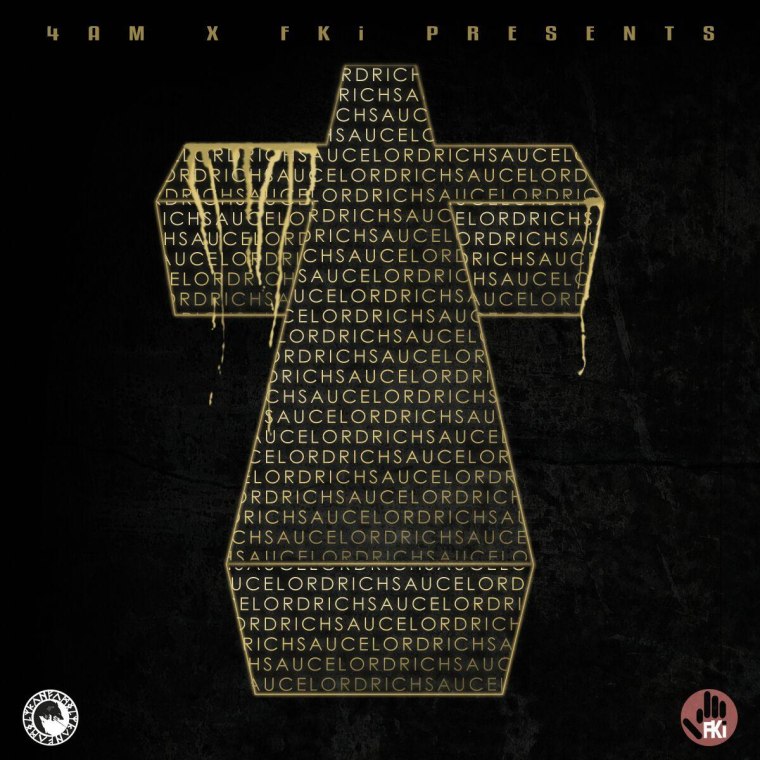 Much like 1st, who is working towards the release of his solo debut There Is A First Time For Everything, FKi's other-half SauceLord Rich (f.k.a. Raye Rich) is cooking up debut album of my own, Know Me: King Wolf, scheduled to be out this summer.
Today, Rich has shared a prelude to the album titled Know Me: SauceLord Rich. Premiering today on The FADER, it features 17-tracks and an awfully impressive lineup of guest features: Young Dro, Quintin Miller, Bankroll Fresh, Key!, Zuse, Tyga, Lil Boosie, T.I., Kap G, ManMan Savage, Travis Porter, and Gorilla Zoe.
And although it may be his first solo outing, the spirit of FKi rings through it. As Rich wrote in an email to The FADER:

The sound is the FKi sound, you never know what sauce we're about to cook up, but we definitely try to push the envelope with our production. Majority of these songs been in my hard rive collecting dust like, The Bankroll or Dro record. Some are some joints we cooked up randomly with whoever was in the building at that time, and some are out now. I put a couple of my solo joints to give our fans a sneak peek of Know Me: King Wolf, my debut solo project releasing early June, right after 1st's release.
Stream Know Me: SauceLord Rich below, and below that read a little bit about Rich's new venture below.
What made you decide to break out from FKi?
FKi till I die! 1st is my brother and best friend. Just because where doing separate solo projects doesn't mean where breaking up or there's a riff, this has been our plan from day one. We're both dope ass producers and artists, together and separately. So this year he's releasing First Time For Everything with Madd Decent (shout out Diplo) and I'm releasing Know Me "King Wolf" Through my partnership deal with Jonny Shipes and Cinematic Music Group. I'm in ATL and he's in L.A. but we still communicate all the time—when I'm stuck on a idea, I send him the session and vice versa. When we make a monster separately, same thing. It's like, "Check this shit I just made out!" FKi forever.
How does your process change when you are on your own?
My process doesn't really change to much. I gain inspiration from what's on my mind, the environment, some old school music, my mood, or whatever drug or drugs I partake in. When we're together it's the same thing, just it's two of us going through the motions
How would you describe your sound, when you are working on your own?
My sound, I can't really say, because you never know what your going to get. I surprise myself sometimes.
What can we expect from this project?
This project is just the introduction to me as the other half of FKii, as a producer and an artist. That's why it's called Know Me: SauceLord Rich . Its got some records thats out already I've produced and a couple exclusives from T.i , Kap G , Bankroll Fresh, B.o.B, and I'm giving you some exclusives from me.