This August, Frank Ocean fulfilled and effectively ended his seven-year contract with Def Jam by releasing Endless, a visual album. One day later he released another album, Blond, as an exclusive with Apple Music.
Ocean was brought into Def Jam by Tricky Stewart, the legendary producer and writer who helped create career highs with Beyoncé, Rihanna, and Mariah Carey, and owns the Atlanta studio where Future loves to record. In late 2009, Stewart launched a label called RedZone Records as an imprint in partnership with Universal Music Group label Def Jam, which was then chaired by L.A. Reid. Right away, Stewart signed a writer and singer, then known as Lonny Breaux. Two years later, Breaux had released his first mixtape as Frank Ocean, and both Reid and Stewart had departed Def Jam for Sony's Epic Records.
This week we called Stewart up, to learn more about what he saw in Ocean all those years ago. He spoke about Ocean's definition of perfect, the "huge mistake" of signing him, and what major labels can learn from his story today.
---
TRICKY STEWART: I signed Frank on the spot. Right around 2009. As soon as I heard Frank's music I loved it. I knew instantly that I never wanted anybody to sing a Frank Ocean song. I wanted him to be an artist. I only looked at him as an artist. There was a connection between the words and his voice that I wasn't prepared to break up.
So that was my conversation with him from the beginning: "I'll get in the studio with you but not as a writer. If you'll be my artist, then I'm all in." The conversation happened in a doorway. It was really quick but I remember his vibe. He was coming in and I was moving really fast. I was doing three sessions that day, one was with Mariah Carey. I told him I didn't want to hear anyone else sing his songs. I asked him, "Would you be my artist?" He was like, "Alright, cool."
At that point, this is Lonny Breaux. That was his real name at the time. I remember when he changed his name to Frank Ocean. He came over my house, like, "I changed my name to Frank Ocean. And because I know you're going to try and talk me out of it, here are my legal papers changing my name to Christopher Francis Ocean." When he named himself Frank Ocean, he became Frank Ocean living inside of Lonny Breaux's body. But to me he was always the same person and he never really wavered. I didn't see something change, I just saw it get better and better.
I thought he was a genius. His stories were Stevie Wonder-esque, they were Prince-esque, and they were Michael-esque. Some of the best storytelling, and the perspective, and the history of music that I had the utmost respect for. Even as a young person, I felt that Frank would be sitting next to the greats, when it was all said and done.
I saw him as a singer that was a child of hip-hop and rock. He could do so many things. He raps, he sings, and he can sing for real. There's a little bit of R&B in everybody, but I think the R&B label [for him] came because of the voice and because when he sang, people had to put things in boxes. I think it's fine that people wanted to categorize him as R&B. I don't think there's anything wrong with it. You just have to consider what R&B is in its totality — with artists like Prince, Stevie, Michael, and Smokey Robinson. Frank's sense of song took us to the point that wasn't like the R&B that was current, but R&B at its best. So in that case, yes, he was R&B.
He always had a great confidence in what he was capable of. But I think every great songwriter gets nervous before they write their next song. There's just nerves to that. You know the game that you're playing. With that being said, I think he has a huge advantage over most writers because he's not afraid to show vulnerability in his writing. There's a big difference with people who want to let you know who they really are versus how they really want to be seen.
Frank is legendary in Los Angeles with engineers and people who say, "He recorded one word three or four hundred times." He knows how he wants things. It's not about it being perfect, it's about it being perfect to him. He's not trying to hit every note perfectly but he knows how he wants you to feel.
"Bringing him into Def Jam was a little bit of a disaster. It was probably, in hindsight, a huge mistake on my part."
Frank came in with the best intentions of being a great artist to a label. He was looking at it with an open mind. But bringing him into Def Jam was a little bit of a disaster. It was probably, in hindsight, a huge mistake on my part. The label wasn't motivated by the signing. They didn't give him the respect that I thought he deserved. I couldn't really get Def Jam to respond to him the way the way that I wanted them to respond to him.
At the time, with every record I was doing for Def Jam, we were on fire, whether it was Justin Bieber or Rihanna. I'd worked with The-Dream at Def Jam, and he had done extremely well, with Love/Hate and Love vs. Money. So I'm thinking it's going to be gravy bringing my next guy through. I'm thinking when I bring in my stuff, I'm going to get the love. But it was a complete uphill battle. We were getting stonewalled. The truth is, if it wasn't for Chris Clancy and the Odd Future team embracing Frank, we may not even know who Frank is today. On the Def Jam side, I couldn't get nobody to pay attention to him.
They told me, "Trick you're losing it." I was told, "This shit is old R&B." I was like, "This isn't old R&B. This is new hip-hop. These are the kids that the hip-hop generation are having, with his word play. This ain't the same old shit." But it slipped through the cracks.
At the end of the day, it messed up me and Frank's relationship. Because I couldn't give him what I told him I would deliver. He was looking at it going, "The label is not supporting me." And just like any other young kid, he wanted to feel wanted and needed. That wasn't a service that Def Jam were willing to provide at that time. So Nostalgia, Ultra was made out of a survival instinct, and of Frank's own talent. He made that project because he had to.
When you're really special, your first work is going to be special. I knew it was special. I was getting on airplanes passing out his CDs to strangers. I printed out the CDs myself and send them to every family member I had. If I saw somebody that was cute, I was giving it to her. I just knew that was I was holding needed to be heard. Frank was bubbling over with creativity and Nostalgia, Ultra was the first thing that he got a chance to get out there unobstructed, without anybody's influence other than his own. He had his own thoughts up there. In that moment, we lost Frank Ocean — as a major record company, and from this industry as we knew it. When the label rebuked him and he found himself, the label lost it for everybody involved.
It was to the point where after we dropped Nostalgia, Ultra and Frank had changed his name, Def Jam didn't even know that he changed his name. The whole world came running and looking for the kid! Def Jam was the last label to even call. They couldn't be upset [that he released it] because they didn't even know. We had the whole world going crazy and it was at least three weeks before Def Jam reached out.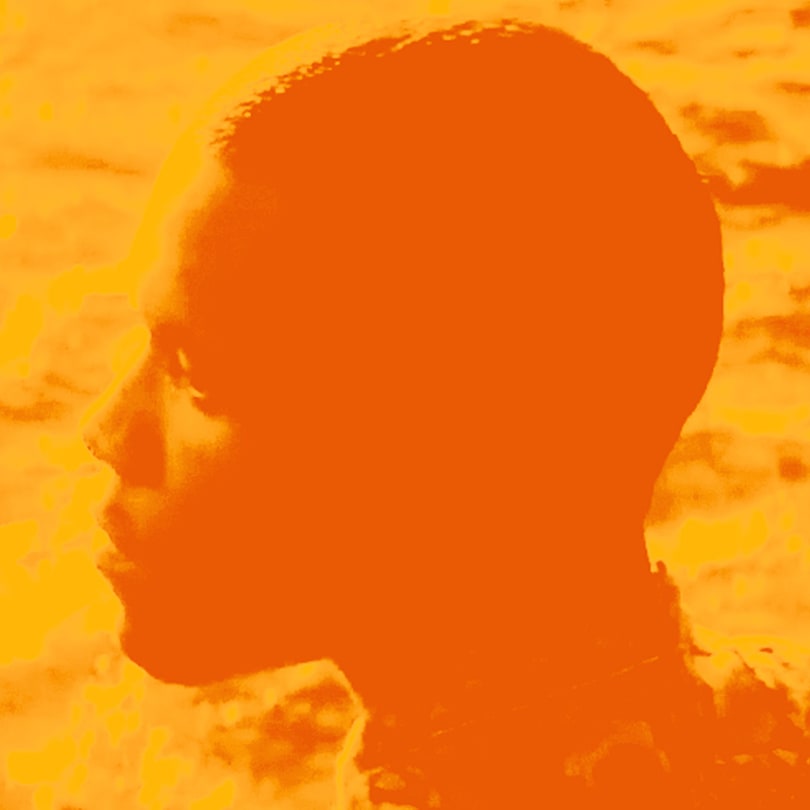 I can't speak for what happened after Nostalgia, Ultra, because by that time I was shut out. Frank was so hot with me, he had shut me out. The executives up there came in and violated my contract and put him in the studio, even though he was signed to my imprint and they weren't supposed to be able to advance him money or studio time without my consent. They violated my contract, and Channel Orange got made without me being involved.
Today [Frank and I] have a cordial relationship. We spend time together from time to time. But I envisioned my relationship with him being like Jimmy and Bono. So we don't have nothing compared to what I thought we would. He was a person that I used to spend personal time with. Anything that I was doing of importance, I always wanted him to be there.
At the end of the day, I think Def Jam created a monster that they couldn't control. He just treated them how he was treated. There's too many artists out here with that story. Luckily for Frank, he was able to turn a negative time and a negative period into something that worked for him and his family.
This is a changing of the guard. This story has got to make label people wake up and realize that they have great talent on their label. The next time that there is a great talent in this business — I'm talking about those special talents — you can't be so sure that he's going to walk through your doors anymore. There's other options out here.