Discwoman Is Turning 2. Celebrate With A Party And A Genre-Spanning CL Mix.
🎈🎈🎈🎈🎈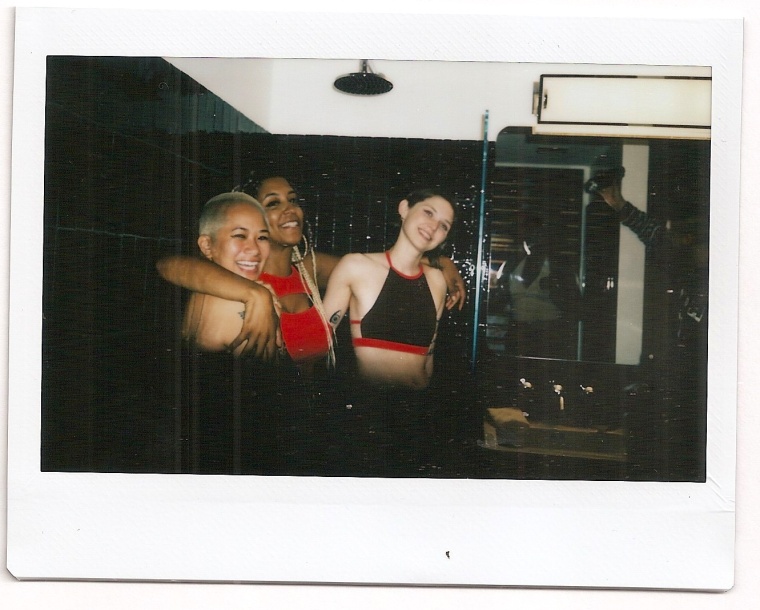 This Saturday, Brooklyn collective Discwoman will celebrate two years of flipping the script on the whitewashed, heteronormative, oppressively male world of dance music. The party's on home turf and the bill's a beautiful dream: footwork innovator Jlin, razor-sharp rapper Quay Dash, QTPOC party crew PAPI JUICE, KUNQ affiliate stud1nt, techno head Bergsonist, house producer Turtle Bugg, and Toronto's CL. If you're still wondering what the night might be like, CL has made a gorgeous, genre-spanning mix to whet your appetite.
"I recorded it in one take in my bedroom," CL told The FADER over email. "It's basically a reflection of the types of dance music I love to play the most on the dancefloor. As a DJ, I hate being restricted to a particular style in a DJ set, and I play a lot of opening to close sets so it's important to me that sets are dynamic and have movements and grow in momentum. I'm really into breaks-tinged house, acid of course (!), and trippy electro, so there's quite a bit of that in my mix."
Discwoman's birthday party will take place at Sugarhill Disco in Brooklyn this Saturday, 8 October; head here for full details. 10% of the night's proceeds will be donated to Callen-Lorde Community Health Center, which provides health services to New York's LGBTQ communities.