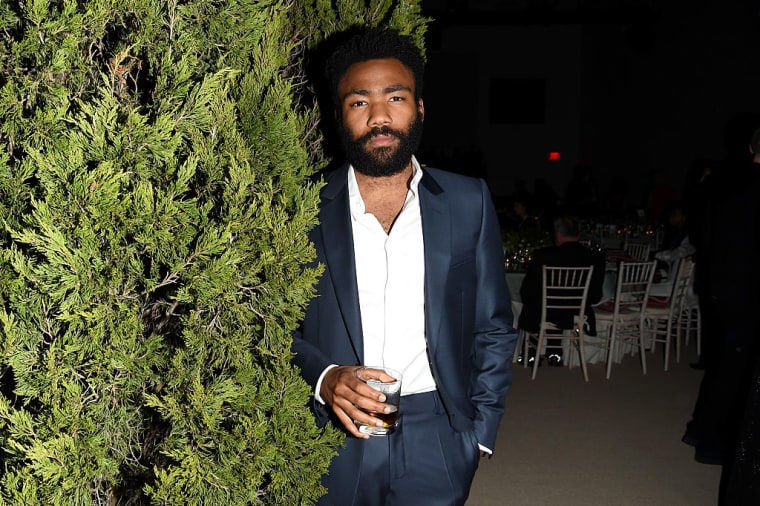 Last week, Donald Glover released Awaken, My Love!, his third studio album as Childish Gambino. The musician, actor, and writer went in a new direction with the record, drawing influence from Parliament Funkadelic and stepping away from the self-aware rap that had characterized his music career.
In his first interview since releasing the album, with Australia's triple j radio, Glover opened up about the difficult recording process behind the album's funk-influenced tracks. "It's funny, I think people hear the album and, to be completely honest, it wasn't a lot of fun," he said. "It was actually really hard. I was going through a lot, and I also think in America we're going through a lot right now, with everything that's going on."
Glover also responded to Questlove's Instagram post, in which The Roots drummer expressed admiration for the album and said he woke D'Angelo up at 4 a.m. to listen. "Him being like, 'it's a sucker punch '— I like sucker punches," Glover told triple j. "I like things that you're not expecting. You know, the feeling of expecting water and getting lemonade, your brain kind of flips. We play with pictures and sounds that affect people in ways they don't realize are happening until the fifth listen."
Listen to Donald Glover's full interview with triple j radio below.