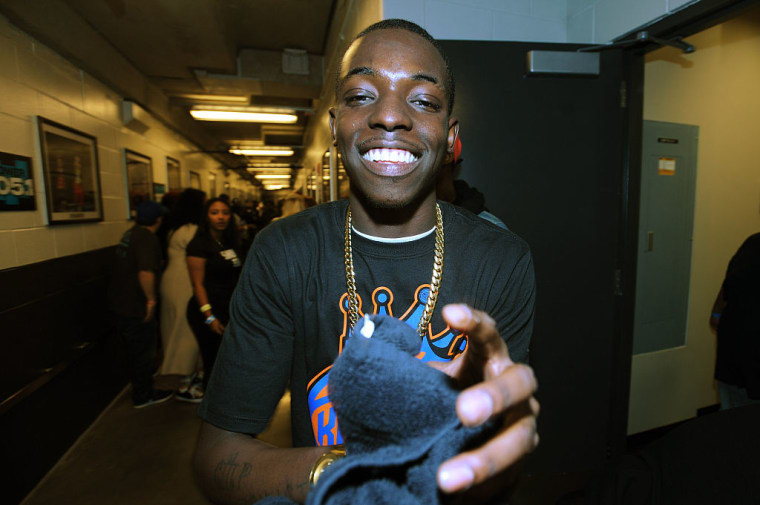 Bobby Shmurda will have his prison sentence extended after accepting a plea deal for a 2015 charge of promoting prison contraband on Thursday, Billboard reports. The Brooklyn rapper admitted to attempting to carry a shank into Rikers Island.
In October, Bobby Shmurda was sentenced to seven years in state prison for a weapons charge that stemmed back to his 2014 arrest. Shmurda's lawyer, Alex Spiro, told The FADER that, with time served, Shmurda could be out in approximately three and a half years for the weapons charge. The guilty plea for promoting prison contraband will extend his sentence by 1.3 to 4 years.
Prosecutors say that Shmurda obtained the "sharpened metal object" from his girlfriend Kimberly Rousseau during a visit to the prison. Rousseau also pleaded guilty to the same charge of promoting prison contraband.