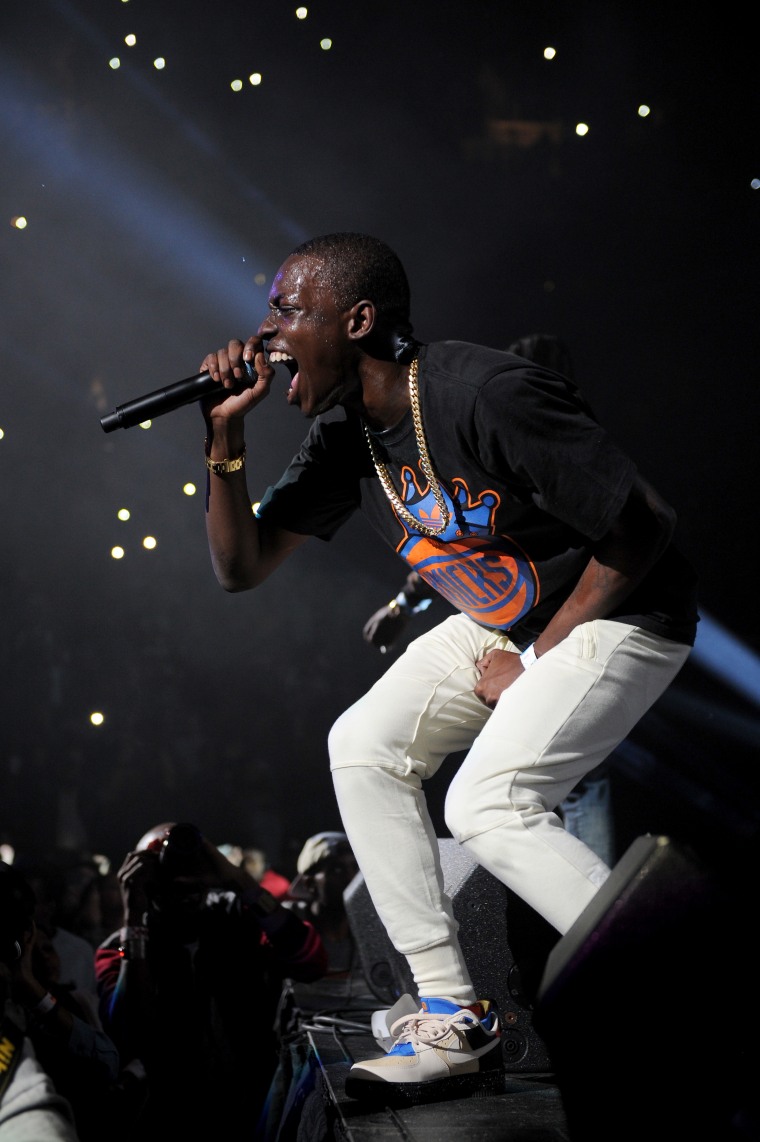 New York's state senate passed a bill on Tuesday that would restrict the use of song lyrics in court, a common practice disproportionately applied to prosecute rappers. Senate Bill S7527, co-sponsored by state senators Brad Hoylman and Jamaal Bailey and dubbed the Rap Music on Trial bill, would require prosecutors to prove a lyric is "literal, rather than figurative or fictional," before presenting it to a jury.
On Thursday, Brooklyn rapper and recent FADER Interview guest Bobby Shmurda praised the bill in a Thursday interview with TMZ. Shmurda saw his lyrics on trial in 2014 when he was indicted and eventually plead guilty to weapons and murder conspiracy charges, resulting in a seven-year prison sentence. "I'm grateful for it," he said. "I feel like it needs to happen all over the country, especially with what's going on in Atlanta right now."
The latter statement refers to the recent indictment of Young Thug, Gunna, and 26 other alleged members of the Young Slime Life crew for of conspiracy to violate the Racketeer Influenced and Corrupt Organizations (RICO) Act, as well as 55 other linked charges — applied differently to each defendant. Song lyrics are listed as predicate acts in both Thug and Gunna's cases, once again raising questions of free speech (though not among the crowd that usually raises them these days).
In New York, a companion bill to S7527 sponsored by Queens state assembly member Catalina Cruz currently awaits a committee vote that would allow it to be voted on by the full assembly and delivered to Governor Kathy Hochul for review.