NAO On Diversity At Awards Shows: "We Still Have A Bit Of A Way To Go"
The Best Female BRITs nominee explains why representation — and not tokenism — is so crucial.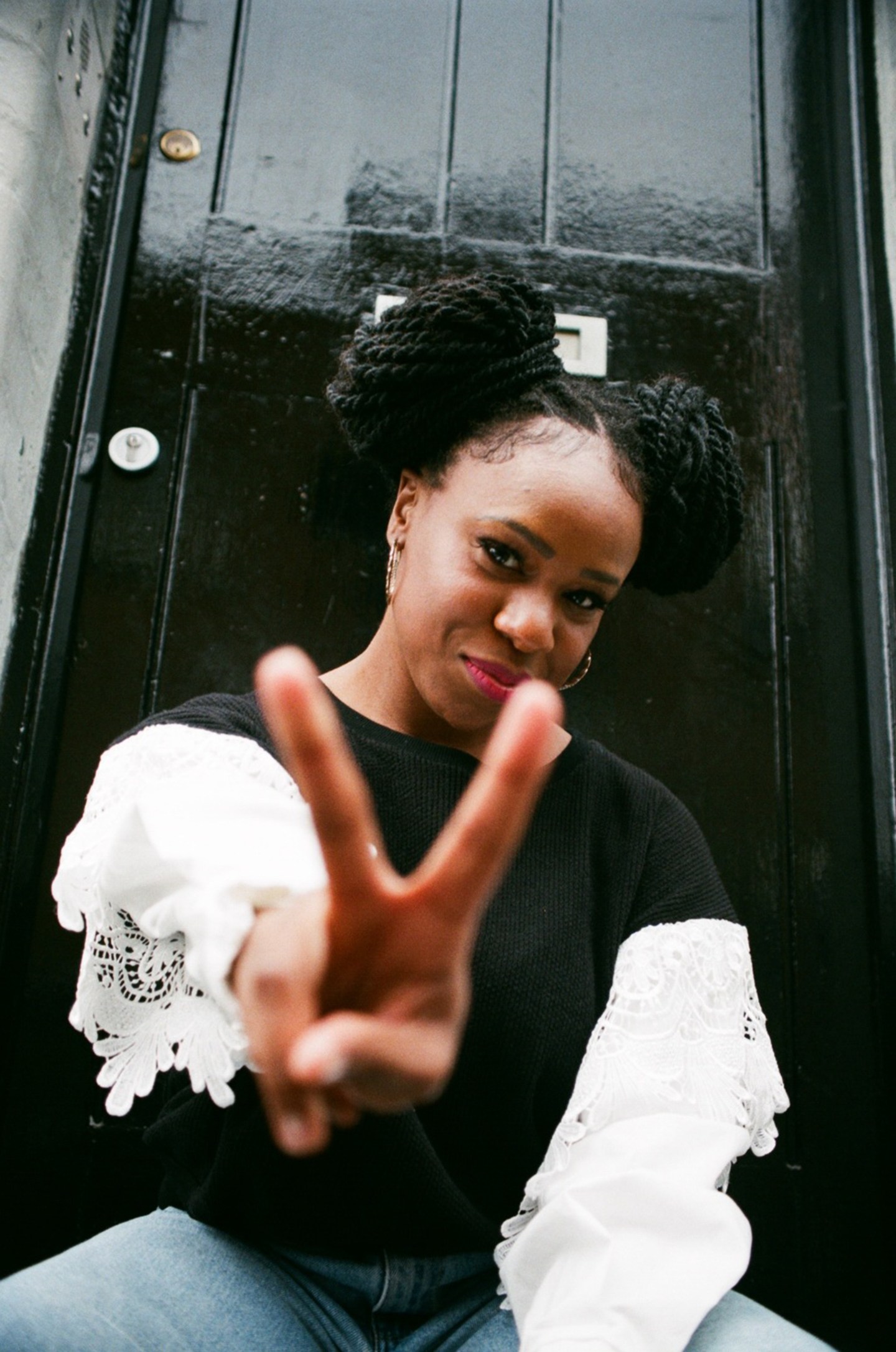 NAO and her self-described "wonky funk" have had a great 12 months. She refined her modern twist on soulful groove with a debut album, For All We Know, toured the globe, and just this month linked up with Kaytranada, Stormzy, and SBTRKT for a stellar remix EP. And she's been doing it all in the freshest fits, wearing the biggest smile.
To top it all off, she's nominated for Best Female at the BRITs this year. Recently, the trophy's gone to artists with the biggest chart smashes (Adele's won twice in the past five years), but this year there's no clear frontrunner out of nominees NAO, Ellie Goulding, Lianne La Havas, ANOHNI, and Emeli Sandé. And with three women of color and one trans woman making up those nominees, it seems that — in this category, at least — we're starting to see the results of an increasingly diverse voting body, after last year's #BRITsSoWhite controversy.
I spoke with NAO in early February, when she interrupted her her vacation in Bali for a quick chat on the phone. Read on for her reaction to the nomination, her thoughts on diversity at the BRITs, and details of a collaborative EP which will be blessing your ears soon.

---
Congratulations on your nomination for Best Female! When did you hear the news?
I was in in my bedroom getting ready to go to the nomination ceremony with my best friend, and my manager called me and told me I was up for Best Female. We were in disbelief — we thought maybe [a nomination] would be more in the line of Best Newcomer. My friend was screaming, "Let's get prosecco!"
I've been working hard for so long, so it's just a sign that hard work does pay off. At some points you doubt yourself, and you see other people who don't work as hard reaping the rewards. It was a nice acknowledgement of that work.
On a personal level, do you feel validated by getting recognized by the industry?

No, I don't think you can place so much importance on it. I always used to do talent shows and competitions when I was little, and I never won any of them. I remember being about 15 and not winning for the fourth time…I just said, "Fuck this." From that moment I decided that I'm never going to [rely] on an award to give me an ego boost. It's super nice; but if I don't win it, I'll still be a good singer.
Three out of five nominees for Best Female this year are women of color. How is that meaningful to you?
I'm honored to be a part of a very diverse BRITs category, but I really wish we were in a world where it wasn't a big deal. It's cool as long as it's a genuine offer, and not because they're like, "Shit, we didn't nominate any black people!" It's like we have to wear it all the time, like being black and doing something is an extra achievement.
Grime's been around for so long, and [seeing] acts like Stormzy, Skepta, and Kano all get nominated is amazing. I feel like it took the big American artists to be like, "By the way, grime is good" — and then, the U.K. was like "oh yeah, it is cool," which is a shame. The U.K. is a melting pot of diversity, creeds, colors, backgrounds and we're all just in this one little tiny space together. I think that should be represented in awards, in our TVs, in the workplace, obviously, but we still have a bit of a way to go.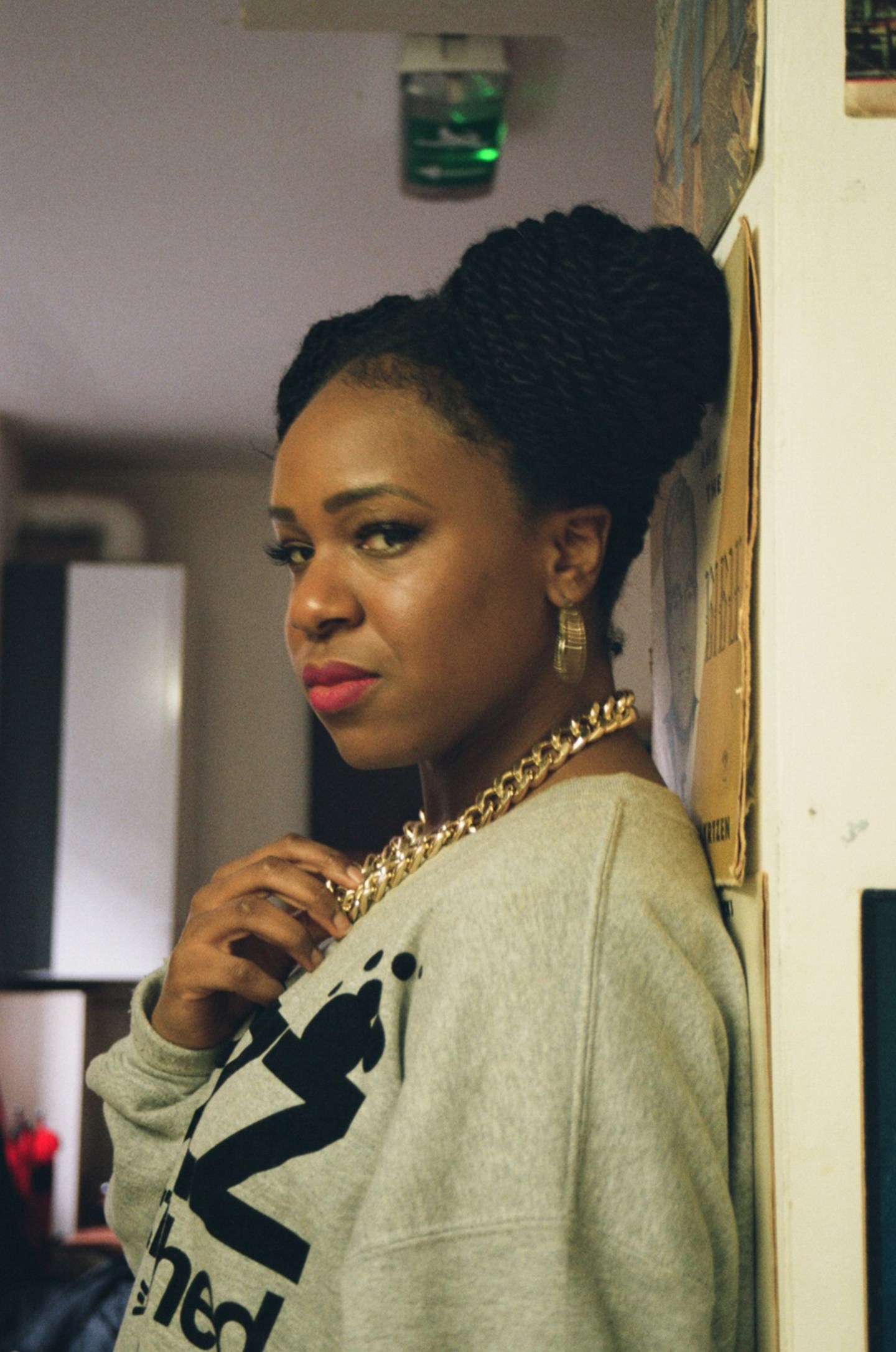 "I'm never going to [rely] on an award to give me an ego boost."
Last time we talked, you spoke out passionately against Brexit, and about the importance of unity. How did you react to Trump's immigration ban and his proposed visit to the U.K.?
I don't like that Trump's in power. I think the important thing now is to be like, "This is a shit situation. So what's the best that we can do with it?" Coming together and protesting can open up people's eyes, people whose eyes might have been a bit closed before.
I think making a stand that Trump's not allowed in our country is saying that we don't tolerate what he's doing and as a result, he's not welcome here — just like he's unwelcoming to other people. Like, "Fuck off until you sort it out."
Award ceremonies can be a great opportunity for artists to raise their voice. Do you think the BRITs could get political this year?
Absolutely. You have a moment when a big portion of the U.K. is watching on prime time television. [In acceptance speeches] you've got to say what you want in, like, a minute. If you can be precise and articulate you can make a big impact, especially if it is political. If you use it wisely, it can be a game changer.
Have you planned your outfit for BRITs night?
My girl Bobbi [Kumari] has been making my tour clothes for two years, and she's made me a beautiful skirt and crop top in an African print — Ghanaian, I think. It's so rare, that color and brightness in just one material. Both of my parents are from the Caribbean, but I understand that we do come from Africa, and I loved African print from the first time I put it on.
Are you working on any new music at the moment?
Yeah, I am. I'm working on an EP called NAO X, which is about collaboration. Hopefully that'll be out in the spring, or a bit after. I already have one [track] with The Internet. I was in L.A. last year before my tour, and they came through to the studio. We clicked immediately — no one had an ego. We sat down and joked for ages and then just started writing music. [With Syd] we're singing to each other in the song…It just felt like two girls hanging out. I don't think I can share any [other details of the EP] — when I come back off the road I'll explore who's about and see what happens.