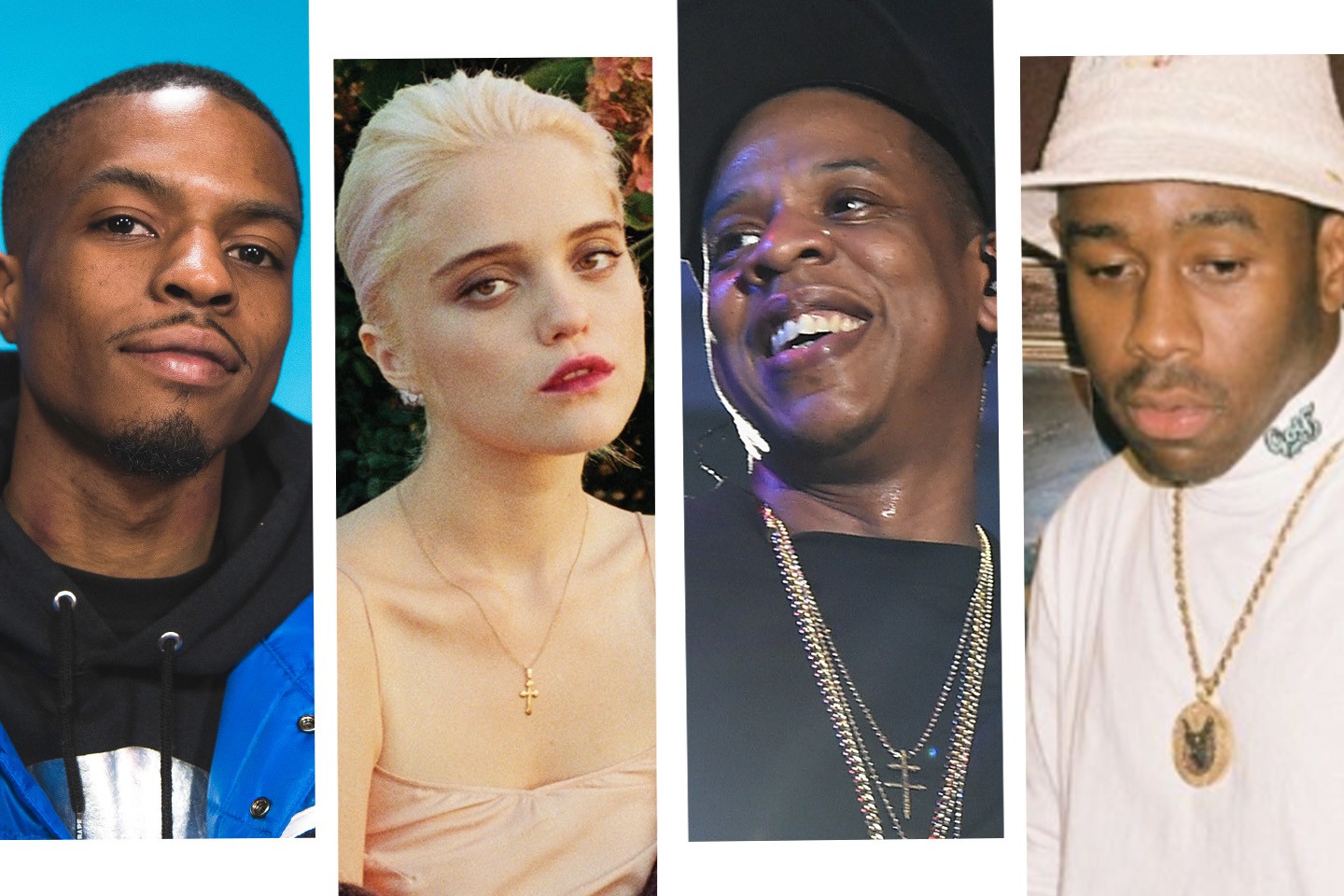 1. JAY-Z's "The Story Of O.J." is a stunner. Rife with biting racial commentary and tips for success, it already feels like a classic.
2. Tyler, The Creator teased "Who Dat Boy," featuring ASAP Rocky, for a minute. So when the low-key banger finally dropped, with a seriously wild video, we geeked.
3. Calvin Harris did it again with "Faking It," another spot-on collab: Kehlani's rich R&B tones and Lil Yachty's sweet autotune? Genius.
4. How does DeJ Loaf keep making bops? In her new video for the snappy pop-rock jam "No Fear," she glows just as much as this song does (which is to say: a lot).
5. 21 Savage, Young Thug, and Boosie cameo in the video for "41," complementing YoungBoy Never Broke Again's characteristic hard candy voice.
6. Beginning her triumphant 2017 return to music, Sky Ferreira gets a little bit country with "Easy," a cover of the Lionel Richie classic for the Baby Driver soundtrack (she also briefly appears in the film).
7. The Meekend Music standout is its first track, the earnest "Save Me," on which Meek Mill sing-raps about coming home.
8. No one soundtracks summer love like Maleek Berry. But "Been Calling" is a love song of the unrequited kind: "We ain't even talking, you ain't even online," he sings. "But girl you got me logged in."
9. On the short and sweet "Blinds," Aminé sings "I want to see me glisten" and raps "Leave 'em in the dust and then we tell 'em see you later" over a soulful beat.
10. "Magnolia" producer Pi'erre Bourne definitely has a vibe. The synth-laden "Water Boy," a song about listening to your mom, just got a hazy neon video, too. Vibe intact.
11. "We do it fi di love/ We nuh do it for the likes," sings Chronixx on "Likes," an amped-up reggae smash celebrating true Jamaican artists.
12. Midnight Sister's retro-sounding pop aesthetic is irresistible — like on their new single "Blue Cigar," which is full of whispers and blissful-sounding staccato guitar.
13. "Hit It Right" by London singer-producer Larry B has an extremely beautiful, sad, slow groove. It sounds like being alone under the stars.
14. There are two main facets of 4:44: black excellence, and owning up to mistakes. On "Family Feud," JAY-Z ruminates on the way he's treated the ones who love him most.