Nef The Pharaoh Was Born To Rule
Already a leader at home, the young Vallejo spitter is finding success beyond the Bay.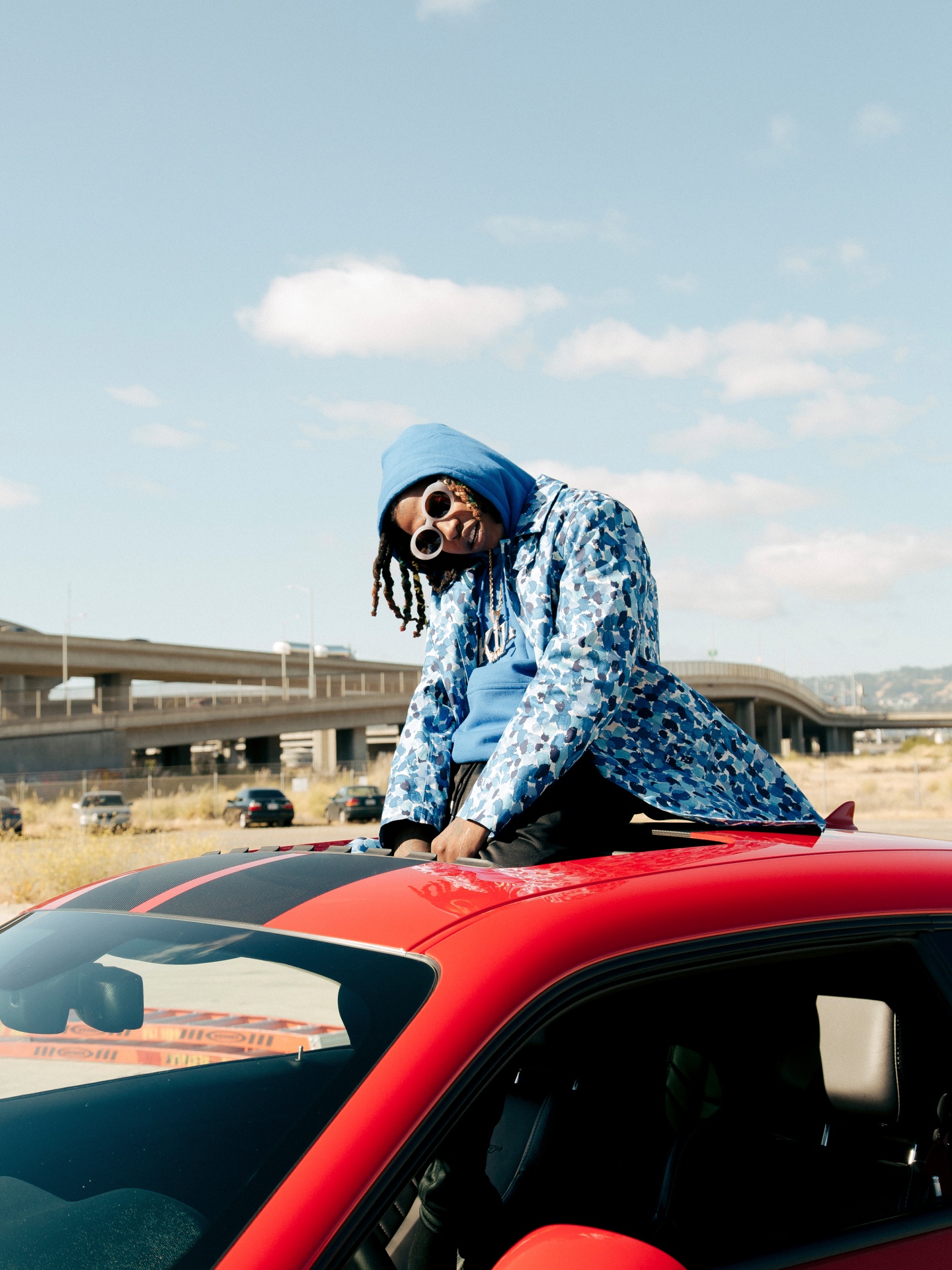 "This is the life I always wanted to live," Nef the Pharaoh says, surveying the parking lot at Harbor Park, the South Vallejo apartment complex he grew up in. It's a sunny May afternoon, and the 22-year-old is reflecting on a tour that took him around the world last year. His slender frame is draped in a long, blue camo-print coat he thrifted in Scotland, and a yellow beanie is pulled down low enough to obscure the Ankh tatted between his eyebrows. A moment ago, he went off on a brief tangent about dopamine. "It's like a drug that gets released by your brain when you do certain things," he explained, citing a Science Channel documentary he caught earlier that week. "I feel like I get a lot of that when I do this."
Juggling a Backwood and a tall coffee, the rapper, born Tonee Hayes, walks me through a set of biographical bullet points. He was born into a musical family — his dad DJed local functions and put him onto Prince and the Gap Band, while his mom sang in the choir at church — and he wrote his first raps at 4. His exposure to the local scene came early. "I was at all the hyphy functions, all the Mac Dre shows, E-40 shows," he says, "I was the little kid on top of the whip goin' dumb, in the long-ass T-shirts. This shit is really in my DNA."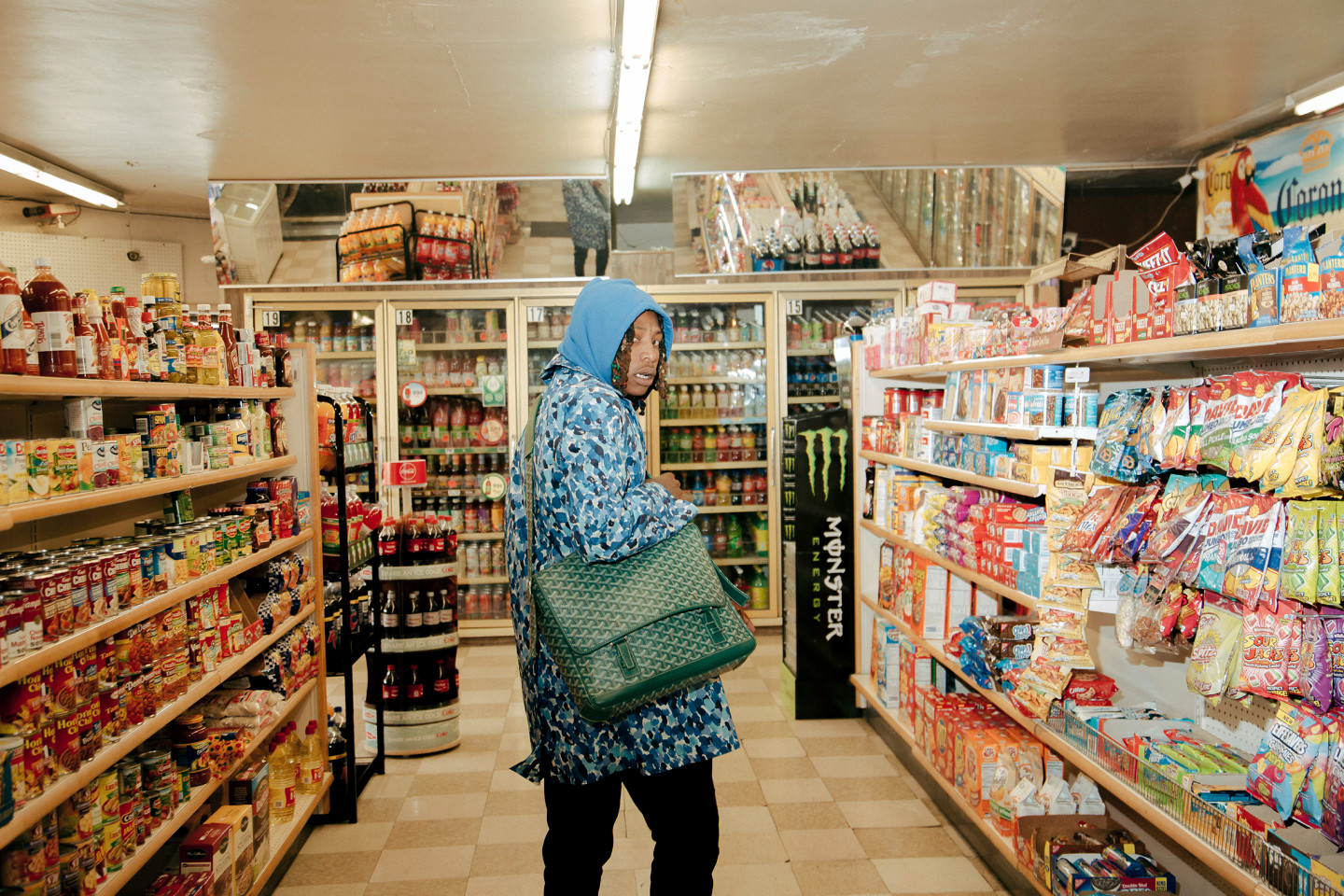 It's an origin story he's been unpacking for the last two years, most notably on his 2015 breakout single, "Big Tymin." An instant regional smash, it was also an efficient exercise in self-branding. The video featured a collage of visual allusions to classic Cash Money and Mac Dre, locating his work in the tradition of his two biggest influences. Months before, though, he'd already caught the ear of his city's global ambassador, E-40, with a hometown anthem called "Bitch I'm From Vallejo." Soon after "Big Tymin," Nef and his KILFMB imprint formed a partnership with 40's Sick Wid It Records, a move that paved the way for long-term sustainability and provided him with a dream mentor he says has "the cheat code to the game."
From early on, Nef had a knack for self-promotion. In middle school, he would steal blank CDs to burn and distribute his own mixtapes, eventually saving up enough for his own laptop and a decent portable mic. After relocating up I-80 to Sacramento for high school, he started a web series, Nef's World. A day-to-day diary loosely inspired by Mac Dre's Treal TV, the show picked up traction with local kids, and showcased Nef's natural magnetism in off-the-cuff, goofy monologues. "That's how I made people wanna be around me, listen to me, tap into my life and see what I'm doing," he explains.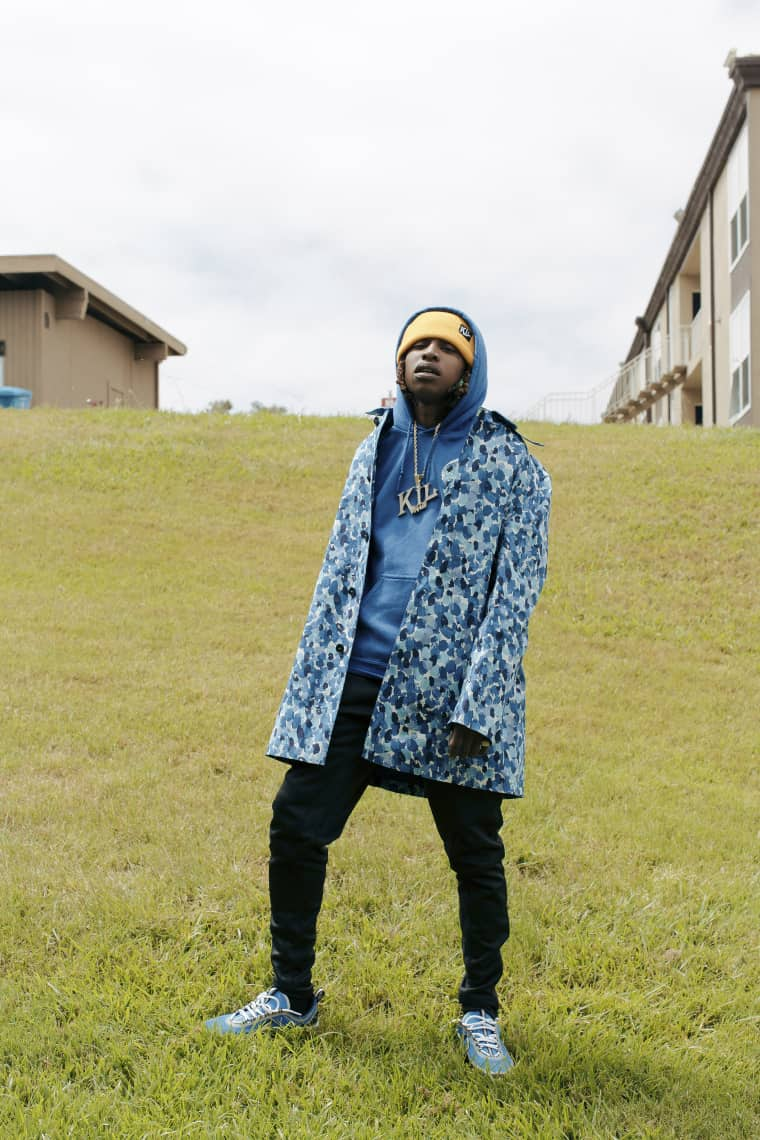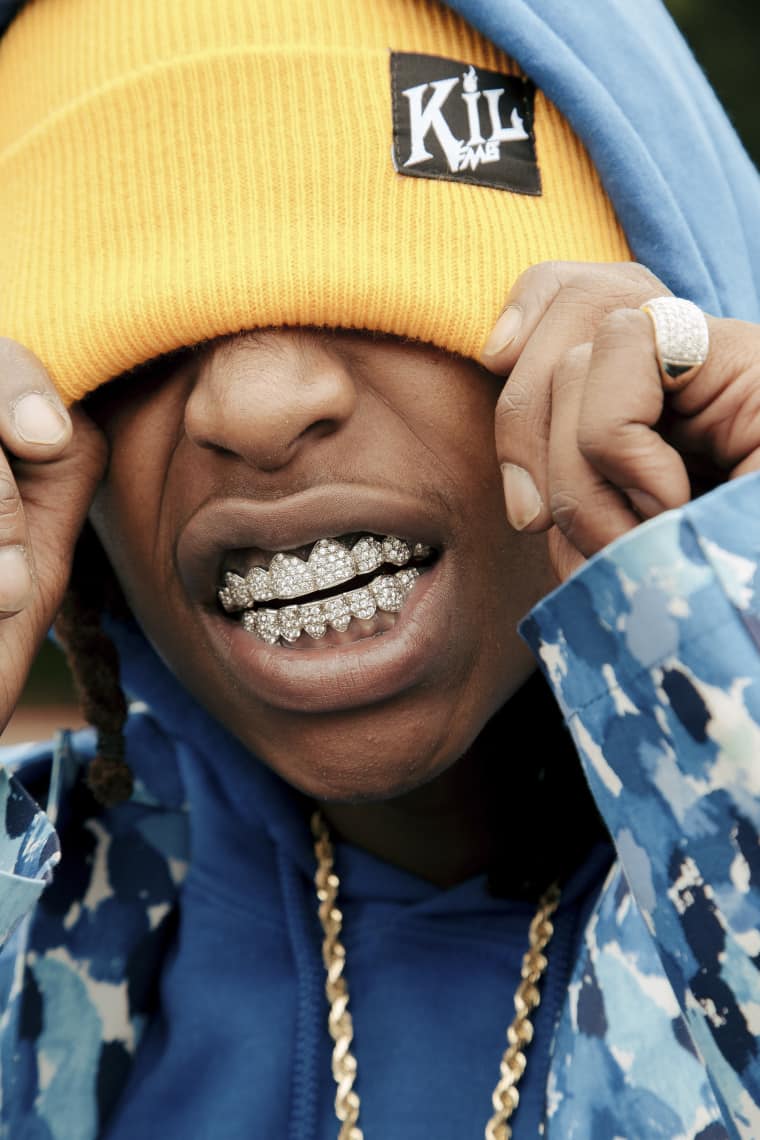 "God got a plan for everyone, and this is his plan for me."
Nef's charisma is his biggest asset, and post-"Big Tymin" it's made him a fixture in a Bay rap ecosystem that's started to thrive in unexpected ways. Over the course of several projects, he's developed a strong signature sound built around breezy California funk and a smoothed-out delivery. His latest tape is full of lush keys and spongy slap, and showcases his versatility: confident as ever, he punctuates lines with squeaks, snarls, and brief melodic runs, and shifts gears fluidly from sober autobiography to celebratory flexes. The tape also positions Nef as a prescient curator and collaborator, bringing together a dozen of the Bay's most promising voices, including the Sacramento-via-Alabama upstart OMB Peezy and SOB x RBE, Vallejo's latest breakout act.
Following the 40 blueprint, Nef's steady evolution as an artist is fueled by his ability to leverage opportunities. From across the parking lot, a friend offers a staggering estimate: in the last year alone, he thinks Nef has played around 250 live shows. This summer, Nef plans to drop The Big Chang Theory, an album full of "arena music," which, in part, he says is inspired by his time on the road. When I ask him whether he might feel a tension between striving for "universal" appeal and speaking to a Bay audience, he answers without hesitation: "No. I feel like I am exactly the right person that can do that shit."
Global ambitions aside, the impression Nef has made here at home is hard to miss. While we're chopping it up, a young woman pulls her Camry into the lot with "Spice," an SOB-assisted cut from Chang Project, blaring out of her car windows. Later, a pair of boys from the neighborhood wander over from the elementary school around the corner for a photo op, which Nef gladly obliges. He's a dad himself, and he's maybe most palpably happy when he explains the satisfaction he gets out of supporting his two-year-old son and family through his work. "I feel like I'm being rewarded for doing something good. God got a plan for everyone, and this is his plan for me," Nef says, pausing. "It feels good. Dopamine!"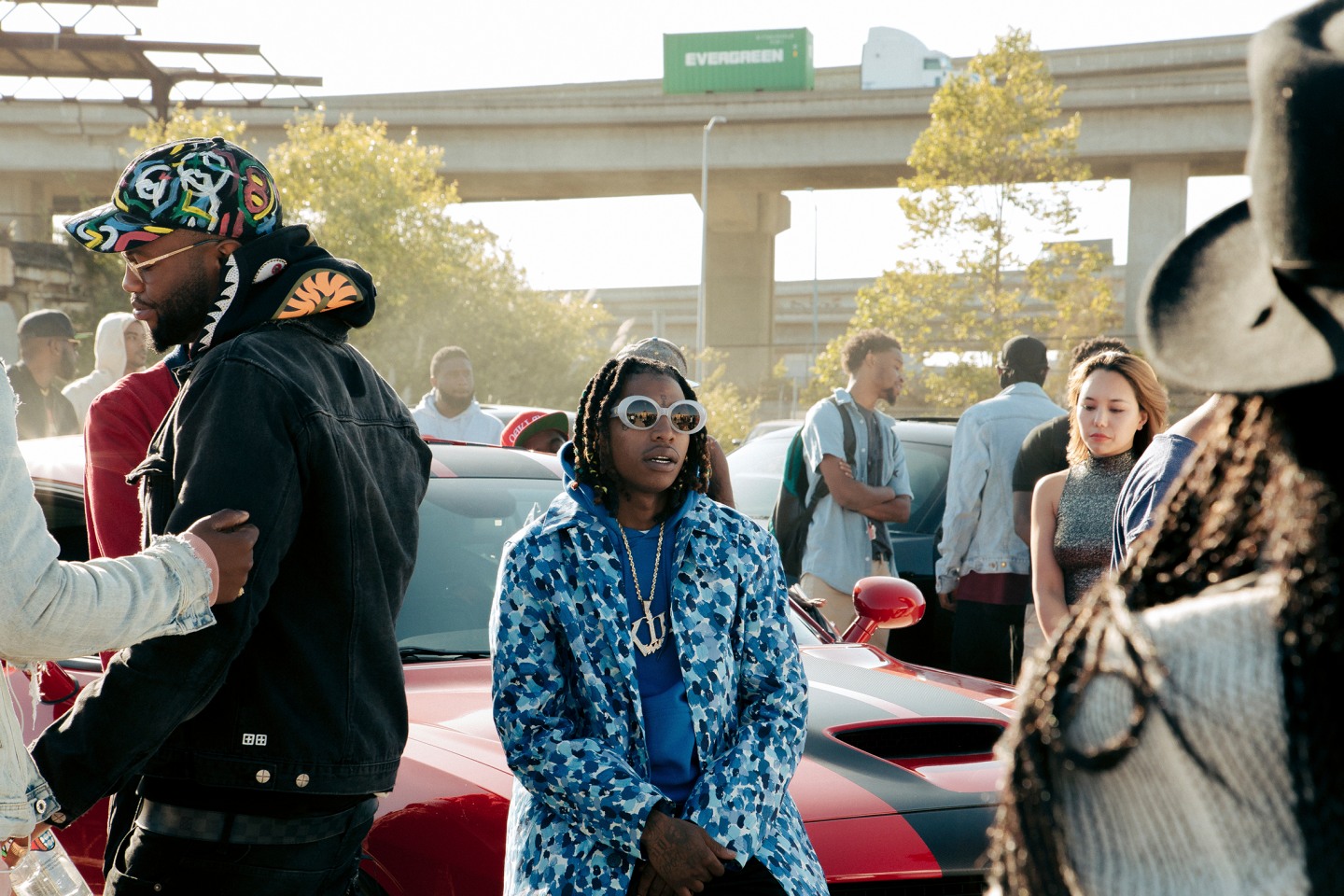 From The Collection:
GEN F