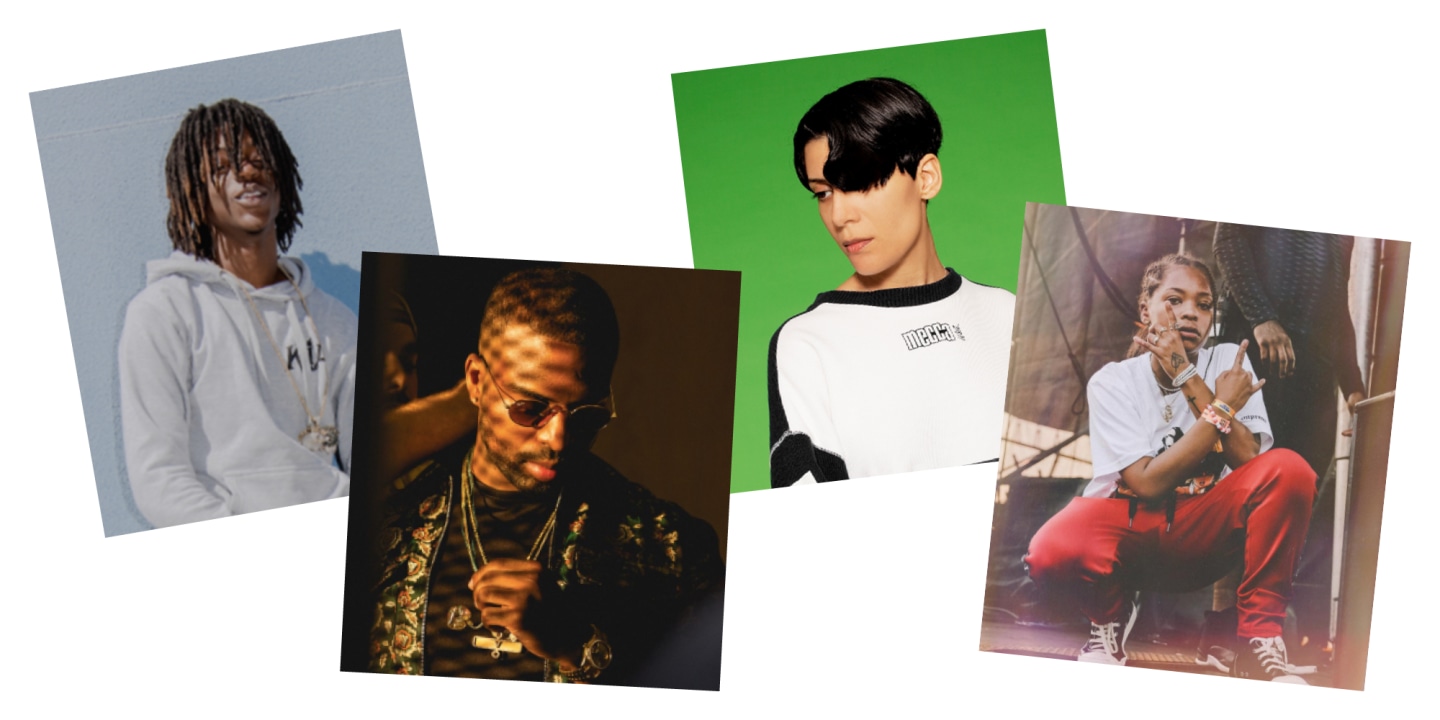 Each week The FADER staff rounds up the songs we can't stop playing. Here they are, in no particular order.
Subscribe to Songs You Need In Your Life on Apple Music and Spotify
1. Young Dolph might be nearly invincible, but he knows he's not immortal. On the oscillating "While U Here," he encourages love during your time on earth.
2. Our WCW this week is Kodie Shane, whose killer new track, "Bounce Back," is about needing a "bad bitch." Same.
3. The title track from dvsn's excellent new album, Morning After, is so damn romantic, with its strings and dulcet tones.
4. "You can love the streets / But they ain't gon' love you back," explains OMB Peezy on "Love You Back," the grooviest, most heartfelt track from his new Cardo-produced tape.
5. Fatima Al Qadiri's new EP is crazy from start to finish, but our favorite is the dark and swirling "Alkahaf," which features Bobo Secret and Chaltham.
6. The late Sharon Jones was a genius of soul. Bless this posthumous release, "Matter Of Time," and the joyous behind-the-scenes video that comes with it.
7. On Porches.'s very short and very sweet new one, "Country," Aaron Maine's voice is richer-sounding than ever.
8. Saxophonist and King Krule collaborator John Keek's "If + When" is a woozy, wiggly tune filled with jazz and romance, like holding hands in autumn.
9. Feel like weeping a little bit, but in a good way? Julien Baker's "Turn Out The Lights" is pure strength and heartbreak.
10. The single art for Sassy 009's "Are You Leaving" is a pretty pastel pink — an apt color for this fluttering, rosy-feeling electronic track.
11. In the vivid video for "Riker$," Trinidad James cruises all through Brooklyn, with "everybody looking." It goes hard!
12. Australian artist Genesis Owusu stays steady rapping and crooning over an uncluttered beat on "Sideways," which just got a colorful new video.
13. Cut Worms's songs sound like they come from the early '60s folk underground. "Like Going Down Sideways" offers us a break from the 2017 hellscape, for a few minutes at least.