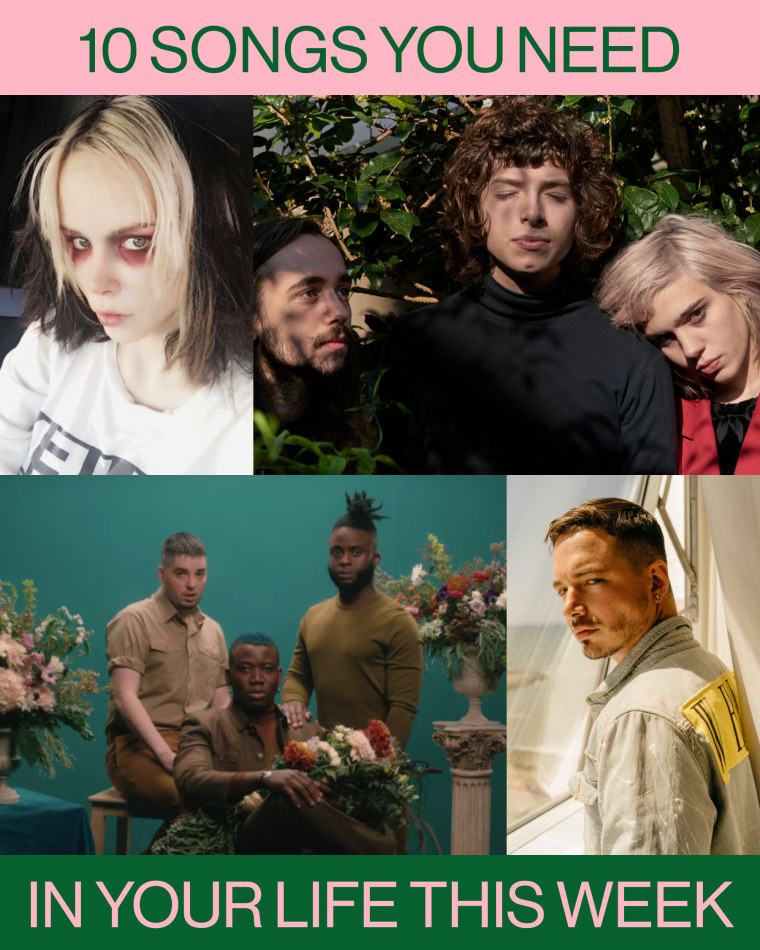 Each week The FADER staff rounds up the songs we can't stop playing. Here they are, in no particular order.

Subscribe to Songs You Need In Your Life on Apple Music and Spotify

2. (Sandy) Alex G, "Fay"
(Sandy) Alex G mysteriously dropped "Fay" a couple days ago and while we have no context for the song, we're still thankful for it. It's the kind of floaty, soft rock ballad that's perfect for a slow morning, or the end of a hard night.
3. J. Balvin, Jeon, Anitta, "Machika"
The feature-loaded "Machika" is a truly a powerhouse. J. Balvin, Jeon, and Brazilian singer Anitta turn this Mad Max-esque single into some living beast that growls and leaps with every verse.
4. Alice Glass, "CEASE AND DESIST"
Alice Glass' latest, the aggressively all-capped "CEASE AND DESIST" gloriously explodes and abruptly rescinds in the span of 1 minute and 54 seconds. Produced by the great noise artist Dreamcrusher, it's probably the shortest moment of chaotic euphoria I've ever audibly experienced, and you should too.
5. Young Fathers, "In My View"
Mercury Prize-winning trio Young Fathers released the "In My View" visuals a couple days ago and we can't stop watching (or listening.) If you're looking for something otherworldly, a little mysterious, but absolutely beautiful, you've found it.
6. Hayley Kiyoko, "Curious"
What else can we say about Hayley Kiyoko except that she's amazing for always depicting queer love so absolutely and unabashed? "Curious" does this well, and includes an awesome dance break, feat. an amazing retro fit.
7. Sunflower Bean, "Crisis Fest"
Sunflower Bean's "Crisis Fest" sounds like rock that's longtime gone, before you're reminded that no, it still exists and is better than ever. The NYC trio's song, coupled with the vintage visuals, will have you putting on your dancing shoes and party until the sun comes up.
8. Leven Kali ft. Syd, "Do U Wrong"
Santa Monica's Leven Kali teamed up with The Internet's Syd to deliver "Do U Wrong," a smooth, sultry track that just beckons and dares you to get up and dance.