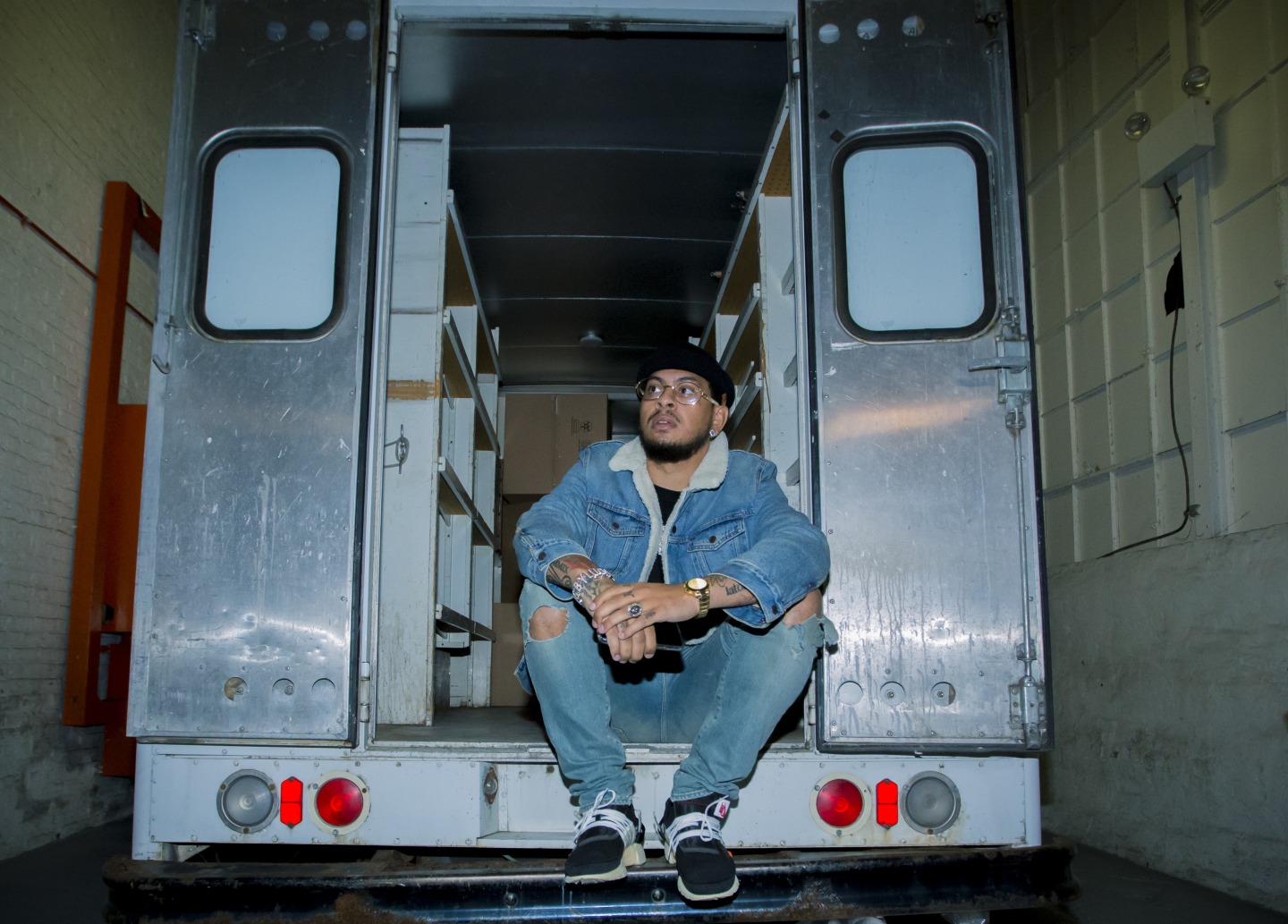 St. Paul-born, Dallas-based producer Cardo Got Wings quietly enjoyed himself a whirlwind 2017. The fiery beatsmith found himself in the credits of some of last year's biggest projects: On Migos's chart-topping Culture, Cardo crafted orchestral banger "Deadz," and co-produced Kendrick Lamar's ethereal "GOD" off of his groundbreaking DAMN. album. In between these high-profile credits, both of which earned him Grammy nominations, the 33-year-old penned a deal with Def Jam, alongside Doughboyz Cashout rapper Payroll Giovanni, and the two have released the second volume in their Big Bossin series.
Now, just a month into 2018, Cardo has co-produced "God's Plan," off of Drake's freshly released Scary Hours EP, and worked on Migos's Culture II album among a star-studded cast of producers.
Cardo says the success has been "highly weird, in a great way." Weird or not, the hard-hitting beatsmith has cemented his place among raps upper echelon of producers. Since the turn of the decade, he's manufactured gems for Wiz Khalifa, Curren$y, Jeezy, and more. His staying power is a testament to his range, the sort of versatility that combines complex arrangements with a trunk-rattling knock.
The FADER recently caught up with Cardo Got Wings to discuss his latest work, his Grammy nominations, and what he's cooking up for 2018.

What was your reaction to seeing the Grammy nominations?
It's kind of creepy because I didn't think I would come this far. If you know anything about St. Paul, you know how it is. People think it's a quiet city but it's actually a loud city that got a lot going on. For me to make it up outta there, and move around, I never thought I would get nominated ever. It wasn't in my plans or my goals, it just happened like that. My hardship kind of leads to my success in a weird way.
I know you've worked with Kendrick in the past, when was the first time y'all linked up? What was that like?
The first time we linked up it was 2011 I would say. He's always been the bro — him, Sounwave, Dave [Free], [Derek] Ali...everybody. It's always been love since we were working on Good Kid, M.A.A.D. City.
Unfortunately, I didn't make [the album] because it wasn't the sound that he was going for, which meant that I had to keep working harder and harder and just create something new. At that time, I was still doing shit with Wiz [Khalifa], so I was caught in that as well. Once To Pimp A Butterfly came out, I tried to make that as well but I had other shit going on like the Jeezy project, and a gang of other shit. I was never able to get to that. Then we did the untitled unmastered. and we had multiple records and what not. After that, we just kept working, it was always love. It was just finding that pocket and creating something new and impactful.
That's what Kendrick does, he wants to make impacting music. We worked on Damn. for a long time, for like, over a year. We was there through that whole project, and I was on that one song but we got some records in the cut.
You've worked with so many hip-hop acts, from Wiz to Curren$y, to Jeezy, to Kendrick, and Migos. How have you managed to reinvent yourself and keep things going?
I know one thing: in this game you gotta be versatile. If you wanna be in this game for a long time you gotta know how to switch it up and you gotta know how to create every time and be innovative. That's one thing I kept in the back of my mind. I would push myself to see how far I could go with things, and I push myself every day just to create something new and impactful. That's what I did — I just believed in myself too much to the point where could create.
How'd you and Payroll Giovanni link up?
Me and Giovanni linked up through my good homie out of Atlanta. He was suggesting I work with this kid named Payroll, and I was like, "Oh, I fuck with Payroll, he's from Doughboyz Cashout." He gave me the email and Payroll didn't believe it was me, so he gave me the bat phone line. It was weird how it transpired. We talked for probably 10 minutes, just showing love, like, "Yo lets work." I didn't know what he wanted at the time but I just knew we could create something. So I sent him a gang of beats and he sent me back like three or four songs in two days. I was like, Alright, we got something here.
We started on Big Bossin' Vol. 1 in like late November going into December in 2015 and it came out May of 2016. Once that happened, it had such a big impact with a lot of people, that we didn't even expect to happen. Right then and there we just knew we had to keep the ball rolling because we know we had something. That's why we're doing volume two. We was like, "Yo, let's just keep creating because we have something that's special." It's like cocaine and baking soda with the water: it's gon' rock.
How would you describe the sound you two create together?
It's like new age G-funk, but it's really mob music slash G-funk. There's big elements from the Bay Area and the Detroit music scene too. We combined both of those, and that's all it is, that's how we created it. It's just a whole new sound, sonically we just wanted people to enjoy it and actually listen to it.
You have a co-production credit on Drake's new song "God's Plan." How did that come together and how did you find out it was being released?
That was a shocker right there because I had sent Drake some beats, he needed beats earlier back in September 2017. I sent him a gang of beats, and probably a week later he hits me up at like five in the morning. He texted me, he was like, "We got one." I was like, "Alright, bet." It was dope and weird at the same time, weird in a cool way. The snippets started coming around in December, I'm like, "Oh, shit. I think we did this record. Didn't we?" Sounds similar but the drums are different, shout out to Boi1da, he did his thing and he beefed it up with the sound, so shout out to the brodie. And Drake hit me up like just a week and a half ago, and was like, "Yeah we're gonna drop the record next week." And the record now is #1 on Spotify, and I'm pretty sure it's gonna be on the Hot 100 for Billboard. I just found out I'm on the Migos album yesterday. It comes out the same day as Big Bossin' Vol 2, but hey man, its gonna shine the light on us too.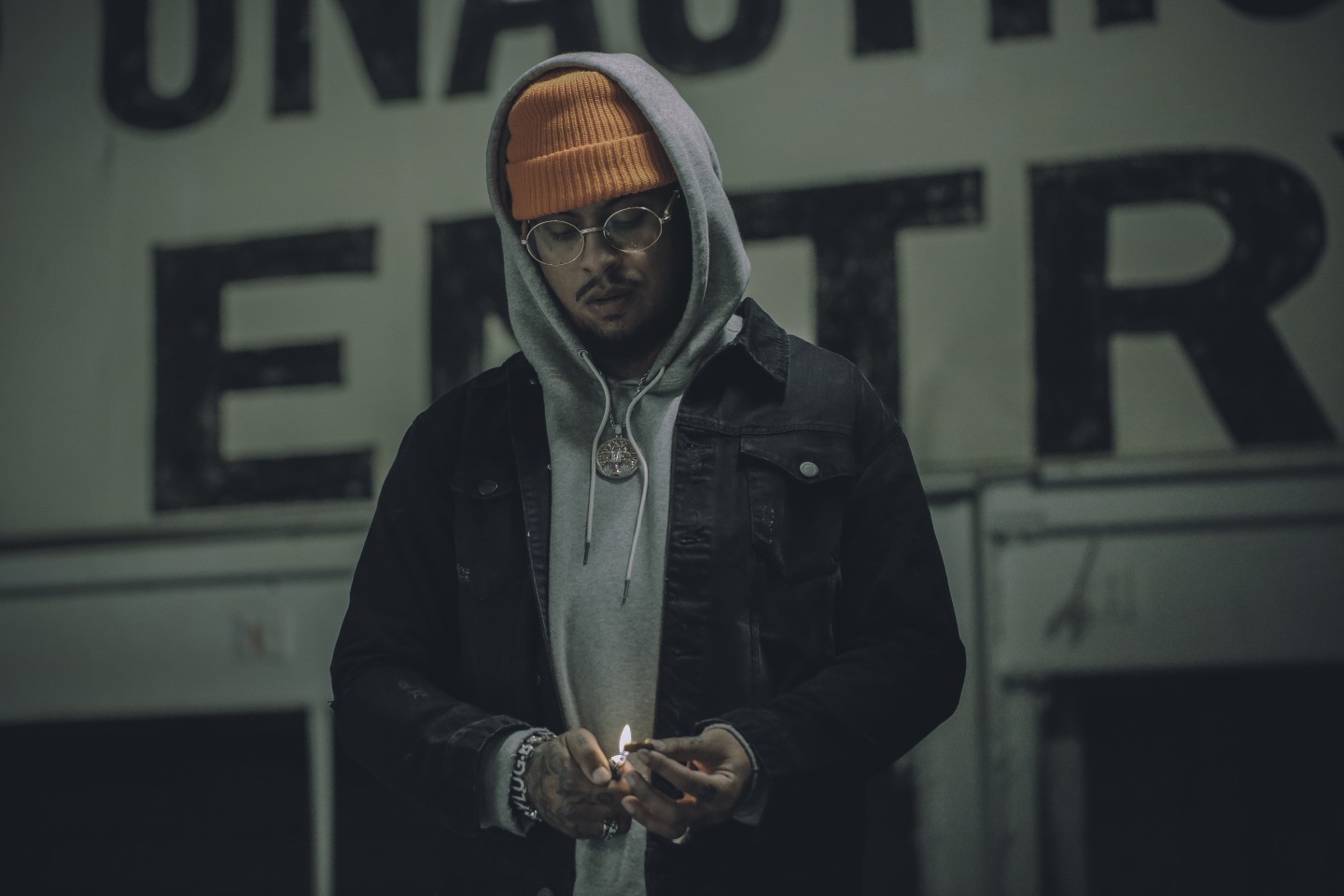 "We all hate losing, so I just wanna keep winning in the most humble way."
What are your thoughts on the conversation around producers being unfairly compensated by artists and major labels?
Producers don't get the recognition that they deserve because we are the backbone of this industry especially with the artists. As far as being compensated and everything, there's different situations for a lot of people. It's really based on the business that's being done as well. I don't have nothing negative to say about it, but my bro Sonny [Digital] has a point, you know what I'm saying. I'm rocking with bro, I feel like we do deserve more shine and recognition for all the stuff that we do in the industry. It gets overlooked, and they look at the artist more than the producer. I think the producer should get more praise than what they get now, because we do create the whole platform and make the music.
What else you got cooking up this year?
Oh you know I got my album. The Cardo album is coming out either late summer 2018 to early fall 2018. I actually started working on the album last year so we're coming close to it, where we're going direction-wise and all that. And a bunch of other shit that I really can't go into detail about yet, but just know I got a bunch of shit lined up right now. Movies and all that.
Has there been a moment in your career where you looked back and were like, "Damn, I'm here, I made it"?
That just happened right before I just got out to New York. I'm like, Is this shit really real? I'm about to drop an album on a major label. The only thing coming to mind is, Damn, I don' know if this shit real or not. It just feels like a movie. Everything that came to mind in 2016 and 2017 was brought to fruition. I feel like we threw it out to the universe and the universe responded back. So I find it highly weird in a great way that I'm here and I'm doing this much already in 2018 and it's only January. I can only give praise to the big man upstairs and everybody that supports me, that roots for me, and makes sure I'm winning. We all hate losing, so I just wanna keep winning in the most humble way.