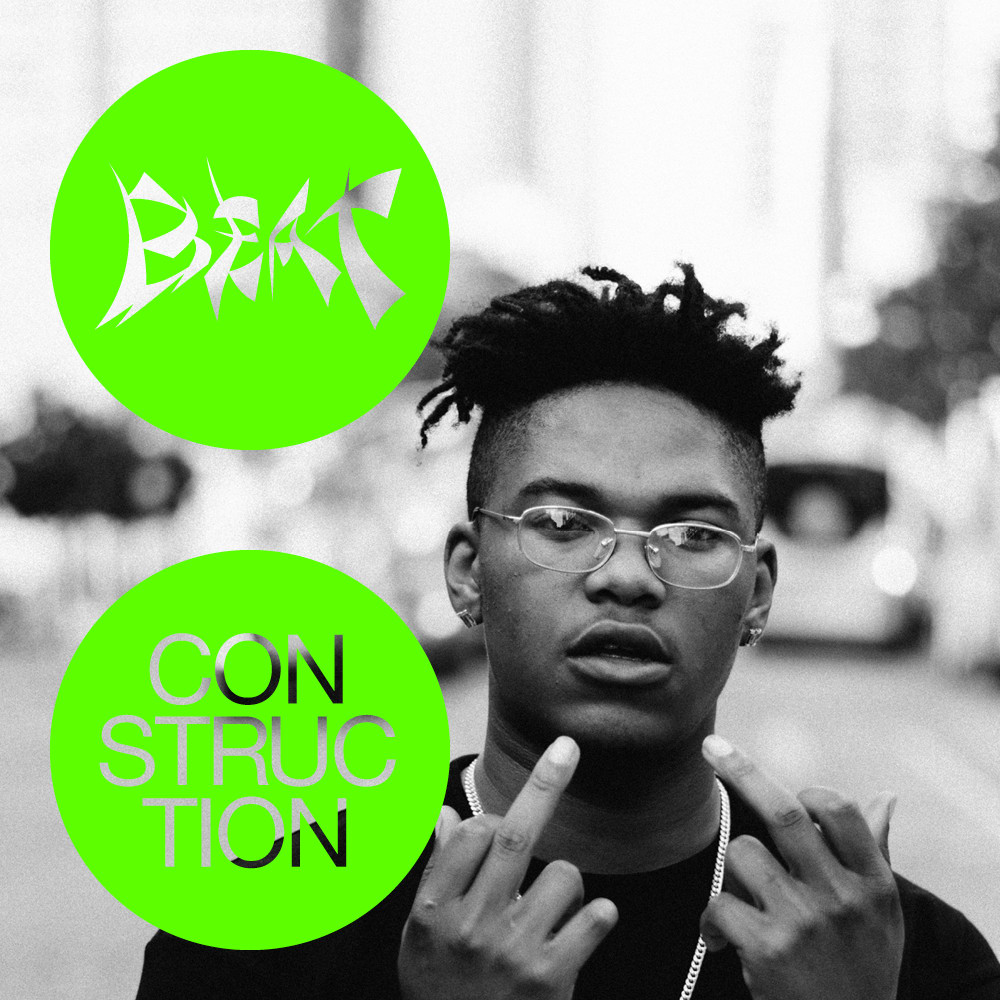 Los Angeles is primed to have a huge impact on the rap landscape in 2018. While the city has produced some of the genre's biggest stars of the last decade, its also become home to internet-driven artists from outside the city who've set up their terrestrial bases in L.A. But amidst the influx of transplanted talent, natives of the city like 03 Greedo, Shoreline Mafia, and Drakeo The Ruler are blurring the lines between L.A.'s traditional gangsta rap sound and the internet's weirder corners. And behind them is Ron-Ron, a 21-year-old producer from L.A.'s southeastern neighborhood of Watts.
Ron-Ron, born LaRon Robinson, was raised on G-funk, but came of age during the heyday of L.A.'s dance-based jerkin' movement, the Bay Area's animated hyphy movement, and the rise of YG and DJ Mustard's uptempo turf sound. Each of these influences form the foundation of Ron-Ron's unruly style: bass-led slaps made for speeding through long stretches of California highway. Over the phone from his studio in L.A., Ron-Ron recently told The FADER how FrostyDaSnowman's street hit "Milwaukee Bucks" inspired him to take producing seriously and explained how the internet is expanding L.A.'s traditional sounds.

Tell me a little bit about where you come from.
I'm from Watts, California — the slums, the dirt. Watts is where a lot of projects are, a lot of apartments. A lot of people outside of the area don't see Watts because there aren't a lot of people that really make it out of Watts to show them.
The mentality is love and money. Some people are getting money but then they have to take care of their family, so they still can't get out. It was fuckin' hard. I had to learn how to feed myself, how to grind for myself. My mom could barely do it, but she always supported me.
Growing up, were there rappers from Watts that you listened to who never really made it out of the neighborhood?
Not really. I was always on stuff like Snoop Dogg and [Tha] Dogg Pound shit coming up. There wasn't really an underground scene that I was listening to.
During that time in L.A., was there a sense that you weren't supposed to listen to rappers from certain sections of the city?
It was kind of like that but I don't gangbang, so I couldn't really vouch for that. I liked to listen to whoever I was listening to. But some of my family members would be like, "Why are you listening to this? He's saying this, he's saying that."
When did you start making your own music?
When I was around 13 or 14. I was skateboarding, but I was like, This isn't what I feel like I can do. I got FL Studio from my cousin and started making beats. They was trash at first. I was making jerkin' beats because that was when that movement was going crazy. I gave them to my cousin, because he was rapping, and then me and my other cousin were making the beats. Both of them were in high school and I was in middle school.
When I got out of high school, I really started to take it serious. I got a job when I graduated: I was working at a dump yard, like a recycling facility. It was nasty, big rats running around everywhere. I was working there for like three months — the pay was good — but I missed a day to get my car fixed and got fired. I told my mom I was gonna take producing serious and she was all with it. I got my own studio and met Ralfy The Plug and FrostyDaSnowman. I didn't even know who Frosty was but I sent him some beats and one of them ended up being a street hit called "Milwaukee Bucks."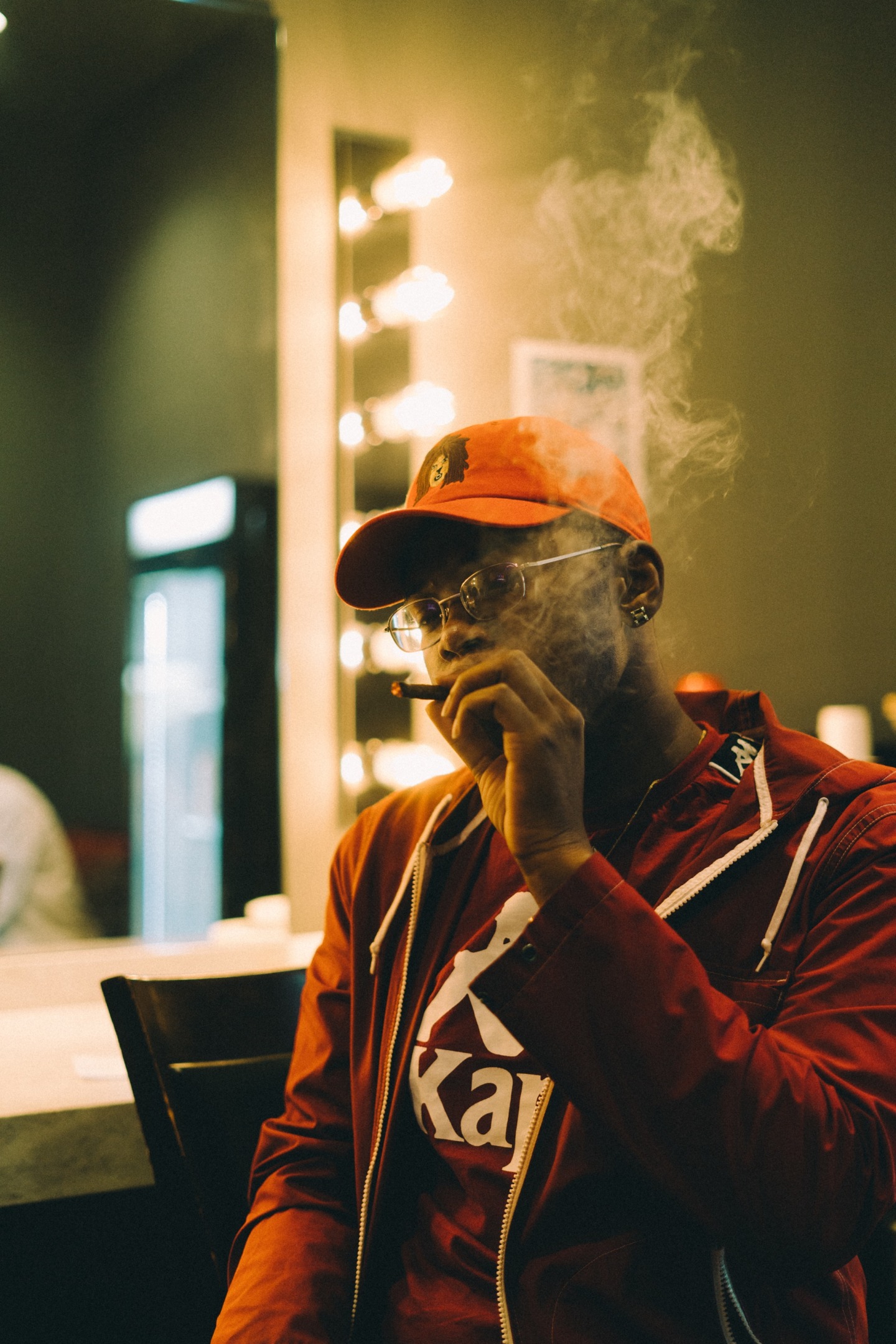 Were you connecting with these rappers online or meeting up in person?
It was more like, My friend knows their friend. It was all word of mouth. I linked up with Drakeo [The Ruler] probably last year through Ralfy because they're real brothers. Ralfy used to always be at my studio but Drakeo never came because my studio was at my house and it's a Blood neighborhood. I actually feel like my career didn't take off as fast 'cause of where my studio was at. I just moved it to Torrance [a beachside city in southern L.A. County] last year.
I only met [03] Greedo around six months ago. I'd heard about him before that 'cause he's from Watts. But when "Mafia Business" came out is when he really hit the fan. Me and him had a real bond immediately just by us being from the same place. Now, it's like he's my brother. We be in the studio 'til the early morning just making songs.
I recently saw Greedo recorded 10 songs over the span of 24 hours and documented it on Instagram. What's it like to be in the studio with him and keeping up with that energy?
His process of recording is crazy. I ain't never worked with nobody like him. He hears a beat and then will just be like, "OK, come on." He could make 15 songs in four hours if he really wanted to, like, quality songs. The whole First Night Out project was really made in his first night out. Some of the stuff he'll write, but most of it is freestyled, or he'll freestyle and then come back and do the rest.
"I like having studio sessions instead of sending people beats on the internet. People be weird!"
In the last few months, a lot of producers have been talking about issues they've had with major labels and fair compensation. How are you navigating that as you gain more of a foothold in the industry?
I feel like producers don't get the respect that we need. The song wouldn't be shit without us. If we did get the right respect, producers wouldn't have to be out here leasing beats to rappers for a little change. Leasing is like, [a rapper] can use the beat for a [free] mixtape but can't profit off of it That's why producers get mad at artists when they go and put out music without getting our BMI [music publishing] info and paperwork right.
If I don't really feel an artist when we're in the studio together, I'm not gonna give them a hard-ass beat or even go out of my way to cook up for them. That's why I like having studio sessions instead of sending people beats on the internet. People be weird! You don't know how someone will act until you meet them. That's kind of what happened with [FrostyDaSnowman's] "Milwaukee Bucks." It's kind of my fault, too, because I didn't know what I was doing, but he's getting paid from the song and I'm not. That song was huge in L.A. It's a live-and-learn situation.
L.A.'s an interesting place for rap right now because you have this underground street scene and then it's also become the epicenter of the SoundCloud rap scene. How are you seeing those two worlds interact?
Shoreline Mafia is kind of the SoundCloud wave, and Drakeo and Greedo are like the real street wave but they're getting embraced by the internet now. Drakeo started getting white fans. He has Instagram-famous people posting his videos and the No Jumper interview. The SoundCloud wave has opened up a lot of doors.
Is there a sense that there are more opportunities for L.A. rappers to get exposure and crossover through those platforms?
Yeah, 'cause once the rappers here are exposed to that scene, they start figuring out, Oh, I could do this, I could do that. They start opening up their minds to other sounds and then they let me know what they need.