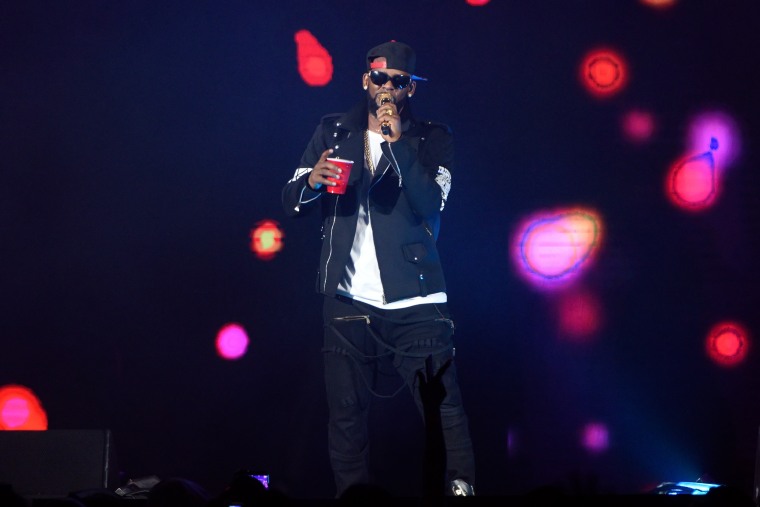 R. Kelly has been accused of imprisonment and sexual misconduct by an anonymous woman, the Washington Post reports. The woman alleges that she was 19 when she was "groomed to join Kelly's sex cult." She also alleges that she was intentionally infected with an STD by the singer.
It is claimed that the woman filed a complaint with the Dallas Police Department last week and is also readying a federal civil complaint against Kelly.
"Our client was the victim of several forms of criminal misconduct by Kelly, ­including, but not limited to, unlawful restraint, furnishing alcohol and illegal drugs to a minor, and aggravated assault (via the referenced intentional STD infection)," Philadelphia attorney Lee Merritt said to the Post. These offenses occurred while our client was being groomed to join Kelly's sex cult. Kelly gradually introduced the cult to our client over the course of their relationship, culminating with an explanation that she would have to sign a contract and offer collateral information about herself and her family for Kelly's protection."
In 2017, R. Kelly faced allegations of abuse, "brainwashing," and controlling behavior by several former members of his entourage in a Buzzfeed report. R. Kelly has called the allegations "a bunch of crap." Earlier this year it was alleged Kelly had boasted to a former partner about "training" girls as young as 14 for sex.
A rep for R. Kelly was not immediately available for comment.