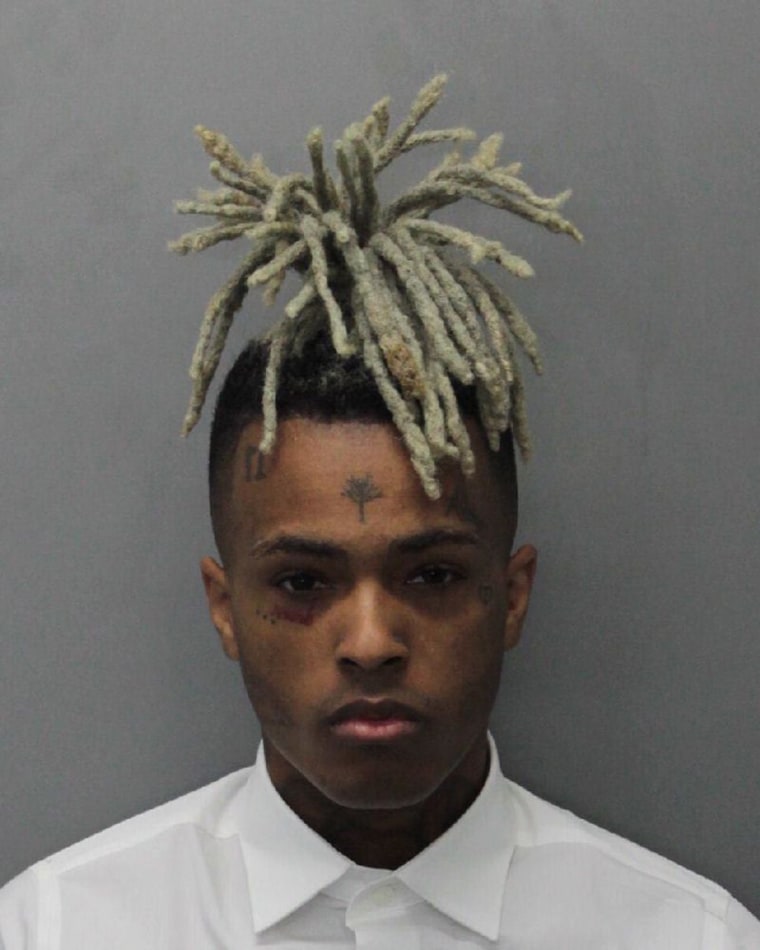 Streams of rapper XXXTentacion's single "SAD!" have dipped 17% per day in the week since the song was removed from certain Spotify playlists, Billboard reports. If the rate of decline persists, the song's removal could cost XXXTentacion $60,000 a year, Billboard estimates.
Spotify removed music by R. Kelly, Tay-K, and XXXTentacion from playlists on May 10, the same day the company enacted its new "Hate Content & Hateful Conduct" rules – XXXTentacion faces charges of aggravated battery of a pregnant woman, domestic battery by strangulation, false imprisonment. He is also charged with more than a dozen witness tampering felonies connected to the previous charges. R. Kelly continues to deny allegations of sexual assault and a "sex cult," and Tay-K is in prison awaiting trial on two counts of murder and one aggravated robbery charge.
The streams of "SAD!" on other music platforms have been affected, too. Billboard claims that the song has been played 9% less on all streaming services compared to the four days before the ban was instituted. Radio play of the song has also reportedly dropped.
Kenyette Barnes, an organizer behind the #MuteRKelly campaign that preceded the artist's removal from playlists on Apple Music, Pandora, and Spotify, told Billboard she did not believe Spotify was unfairly targeting black artists in their decisions of what constitutes "hateful conduct."
Barnes said: "Does the Spotify net need to be widened? Absolutely. It is imperative, for continuity, that other artists whose music violates this policy should also be subjected to the same scrutiny. But I don't think Spotify's policy is racially biased."
The lead single from XXXTentacion's album ?, "SAD!" has peaked at No. 7 on the Billboard Hot 100.
The FADER has reached out to XXXTentacion's representative for comment.