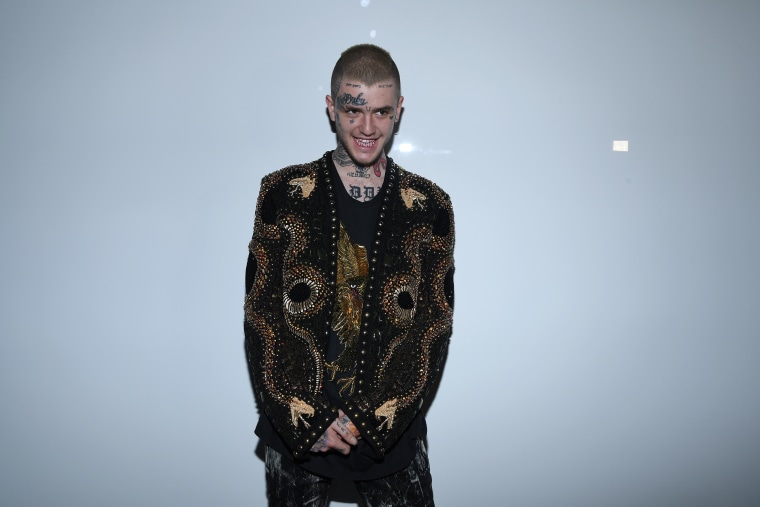 Later this month will see the release of Come Over When You're Sober, Pt. 2, the first posthumous album from Lil Peep. So far we have heard "Cry Alone" from the project and now a second song has been released. The hazy and distorted "Runaway" can be heard below.
Speaking at a launch event for Come Over When You're Sober, Pt. 2 in New York last month, Peep's mom Liza Womack explained why now is the time to begin releasing her son's music. "This is an important album because it's the work of a creative, young, trailblazing artist," she said. "This album is important also because Gus is dead. It's important because Gus is dead, but this is the album he would've made if he were living."
Lil Peep died in November 2017 of a Fentanyl overdose. Yesterday it was reported that a documentary on his life is in the works and that director Terrence Malick, a friend of the late star's family, will act as an executive producer.