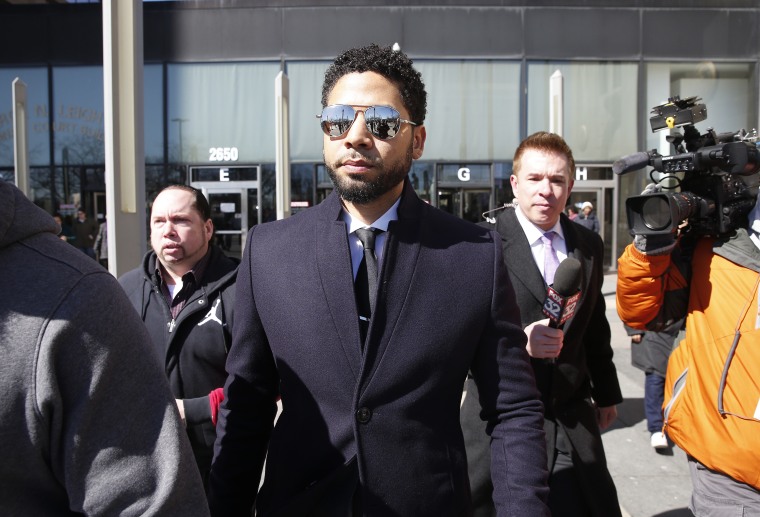 Olabinjo and Abimbola Osundairo — the two men who were originally considered suspects in a hate crime involving Jussie Smollett — have filed a new defamation lawsuit against the actor's attorneys, the Chicago Sun-Times reports.
The brothers maintain that Smollett paid them "a sum of money to stage the attack [against Smollett] to benefit himself," and that the Empire actor "directed every aspect of the attack, including the location and the noose."
According to the Sun-Times, the lawsuit also claims that the attorneys, Mark Geragos and Tina Glandian, spread false information about the Osundairo brothers in media appearances after the charges against Smollett were dropped.
During the case's investigative stages, the brothers were considered suspects in the staged attack and were arrested and questioned in February.
Smollett told police in January that he was attacked by two masked men in Chicago in January. Charges against the actor were dropped late last month; the City of Chicago is reportedly still suing Smollett over investigation costs.