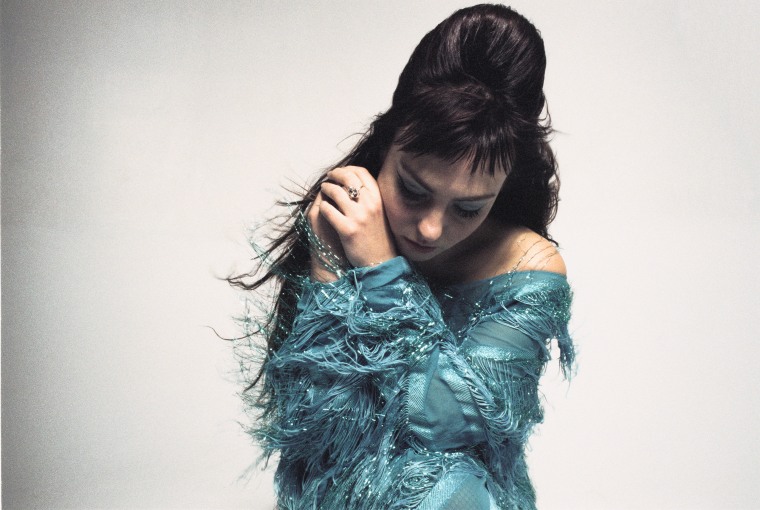 "I couldn't say it's about love lost or found," Angel Olsen seemingly said of her second album, Half Way Home, back in 2012. "I think no matter how stable I am, I will always be searching, I guess that's what this album is about. The endless searching, the fruitless waiting, the idea of a home that is inside yourself."
I've scoured around the depths of the Internet for some proof or referral back to this statement's authenticity, but to no success. I can only wish it was true, something she really believed — if only so it can serve as a flickering lamp post illuminating the path to where Olsen has finally landed today with the release of her excellent and beautiful new record All Mirrors.
In the brief time I spent with Olsen earlier this year for a profile on the project, I got the sense she'd come to the realization that her endless searching and fruitless waiting were fruitless endeavors in themselves — a lesson pounded through over and over again until she finally decided to listen. "I don't wanna be woo-woo about some shit, but there's patterns that've happened enough in my life that I just have to take seriously," she said to me in a moment that didn't make the final cut of my piece. She talked about buying her house in Asheville, experiencing a touching moment with her friends in the studio, singing in Italian for the first time at a vineyard in Italy, and they all seemed to converge into one central point: "The people that are often there for you at the end of your life are just the people that show up."

The neatest articulation of this thesis I've found on All Mirrors is the mid-album ballad, "Spring." Over warm, gently warped piano, Olsen opens with advice: "Don't take it for granted, love when you have it," she singe, before observing almost in passing how quickly time flies: "Remember when we said we'd never have children, I'm holding your baby now that we're older."
For anyone who's ever invested too heavily in a hypothetical future, or mentally broken apart every minuscule bit of a fresh and failed romance, that lyric can be a terrifying reminder that we will never know what will happen next. Olsen says as much in the next few lines: "I'm beginning to wonder if anything's real, guess we're just at the mercy of the way that we feel."
Her message never veers into existential-panic territory, though, instead held steady by the song's even-paced, rolling rhythm, and Olsen's fuzzy vocals, hovering like a reassuring guide. She ends her gentle journey on the only piece of certainty she has access to: the fragile and fleeting present. "So give me some heaven, just for a while," she sings, before her falsetto takes off into the heavens: "Make it eternal, there in your smile."
"Spring" is the song that stayed with me the longest, through my dozens upon dozens of replays lying in my darkened bedroom, cooking with my roommates in my kitchen, singing by myself in the shower, like a forever-looping Twilight Zone-ish theme song. There is no true rhyme or reason to anything; there are just things that happen to us and people we meet, and we should try to enjoy everything while it lasts. It may not be a satisfactory revelation and — don't get me wrong — it will emotionally wreck you. But once the tides of perpetual uncertainty subside, it'll feel quite freeing.