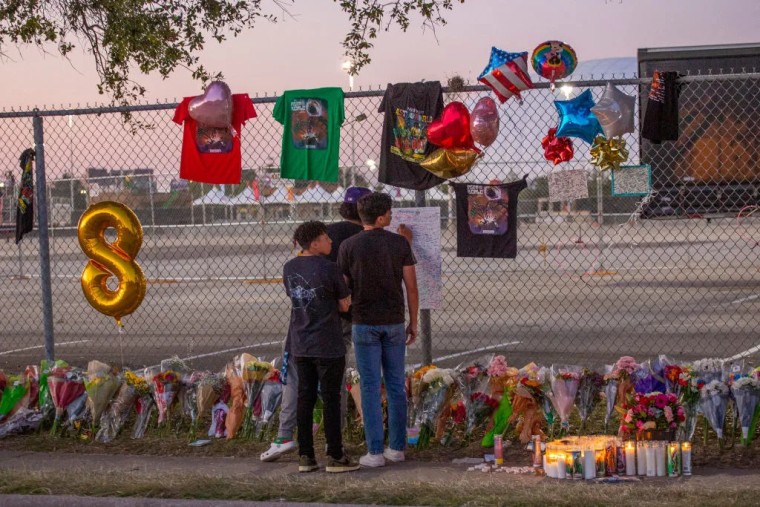 The families of Anthony Acosta and Brianna Rodriguez, two victims of the Astroworld crowd crush, have settled wrongful death lawsuits they filed in the event's aftermath. The news comes nearly a year after the tragedy took place on the night of November 5, 2021 at the third annual Astroworld Festival, organized by Travis Scott and Live Nation in Houston's NRG Park. 10 people died from injuries sustained during a rush on the stage after Scott was joined in his headlining performance by Drake, and more than 300 others were treated for non-fatal injuries that occurred at the event. Acosta was 21 and Rodriguez was 16. The 10th and casualty of the concert was a nine-year-old boy. The terms of both of this week's settlements remain confidential.
Tony Buzbee, the attorney for Acosta's family who also filed a $750 million class action lawsuit on behalf of 125 Astroworld attendees in the weeks following the festival, announced the family's settlement on Wednesday night.
"The claims brought by the family of Axel Acosta against Travis Scott, Live Nation, Apple, and others involved in the Astroworld tragedy have settled," he told a Houston ABC affiliate. "The terms are confidential. Victim Axel Acosta was a beloved son, brother, and student. He will be greatly missed. Axel Acosta didn't have to die. We hope that this lawsuit and settlement will bring much-needed change in the way concerts are planned, permitted, organized, and executed, to make such events safer for all concerned."
Robin Blanchette and Troy Williams, attorneys for Rodriguez's family, confirmed their clients' settlement to The FADER in an email.
"The claims brought by the family of Brianna Rodriguez against those involved in the Astroworld tragedy have settled," they wrote. "The terms are confidential. Brianna Rodriguez was deeply loved and is terribly missed by her parents, her entire and extended family, her friends, and by her peers at Heights High School. Brianna's memory will forever live within those whose lives she touched and through the nonprofit organization, Dancing Through Bri, which has been created to provide scholarships to college-bound dancers and athletes."
The FADER has reached out to representatives of Travis Scott and Live Nation for further comment.