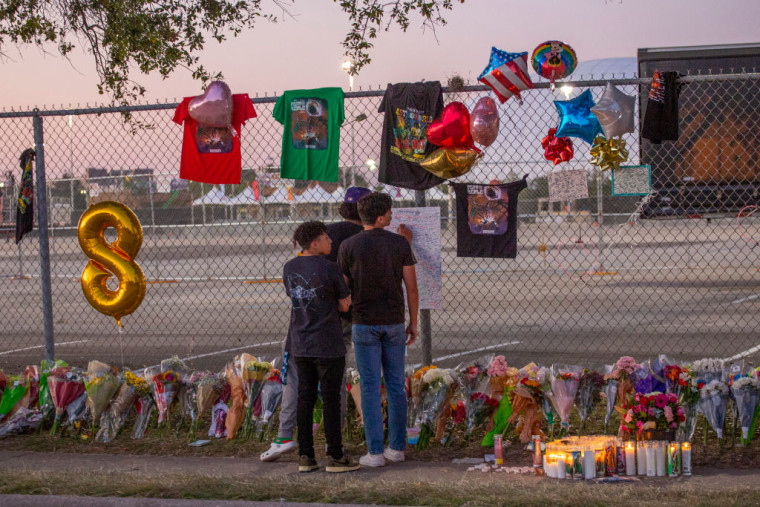 Ezra Blount, a nine-year-old who attended Astroworld with his father, has been named as the latest person to have died at the festival. Blount's family confirmed the death over the weekend, taking the list of fatalities caused by a crowd surge at Travis Scott's November 6 event up to 10.
ABC13 reports that Blount was in a coma on life support after being trampled in a crush at the festival, which took place at Houston's NRG Park. Eight deaths were confirmed on the night of the festival with one more, 22-year-old student Bharti Shahani, confirmed last week.
"The Blount family tonight is grieving the ultimate, incomprehensible loss of their precious young son," a statement given to Rolling Stone read. "This should not have been the outcome of taking their son to a concert, a joyful celebration. Ezra's death is absolutely heartbreaking. We are committed to seeking answers and justice for the Blount family. But tonight we stand in solidarity with the family, in grief, and in prayer.
Blount's family are among the many attendees who have filed legal action against Scott and Astroworld promoters Live Nation and ScoreMore. Scott has already refunded fans who bought tickets for the festival as well as offering to pay for the funerals of the deceased and, in a divisive move, partnered with BetterHelp to provide free therapy sessions to fans.