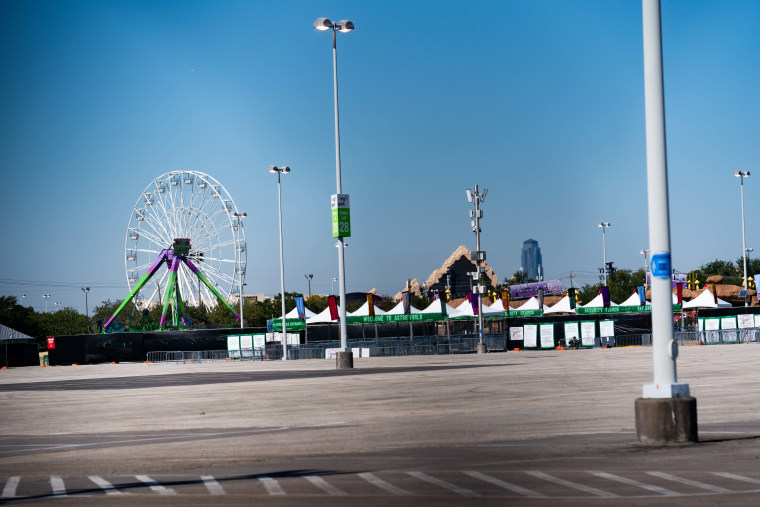 Bharti Shahani, a 22-year-old senior at Texas A&M, has died after sustaining serious injuries at Astroworld on November 5, according to a report in the Associated Press. Shahani is now the ninth person to have died after the event which saw hundreds more injured after a crowd surge during Travis Scott's headlining performance.
Speaking with ABC13, Bharti's sister Namrata Shahani said they attended Astroworld with their cousin but became separated as the 50,000-strong crowd began to lose control. "Once one person fell," Bellani said, "people started toppling like dominos. It was like a sinkhole. People were falling on top of each other. There were like layers of bodies on the ground, like two people thick. We were fighting to come up to the top and breathe to stay alive."
Bharti was taken to Houston Methodist Hospital and placed on a ventilator until her death on Wednesday evening. A 9-year-old Astroworld attendee named Ezra Blount is in a medically-induced coma at Texas Children's Hospital and is reportedly not showing brain activity.
Houston authorities have opened an investigation into the tragedy at Astroworld. Police were reportedly concerned about losing control of the crowd before the event started. Astroworld was reportedly declared a "mass casualty event" at 9:38 p.m. during Scott's performance, but the show continued until 10:15 p.m. Scott has claimed in a statement that he was unaware of the extent of the problems during his performance.
"I'm absolutely devastated by what took place last night," Scott said the day after Astroworld. He has reportedly offered refunds for all Astroworld tickets and offered to pay the funeral costs of each person who died at the festival.
The FADER has reached out to Travis Scott's representative for comment.